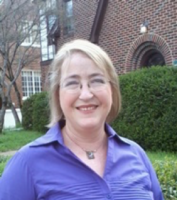 Health disparities along racial/ethnic lines continue to be a major problem in the US, both in terms of health outcomes and use of health services. Medical anthropologists have pointed out that the most likely reasons for such disparity originate from socio-cultural factors (Dressler, Oths, and Gravlee 2005). Suppositions persist that these inequalities are driven primarily by heredity or behavior, although abundant evidence has been gathered to counter them and even socioeconomic status fails to account for them in full (Hicken et al. 2012; Hardoby and Mann 2013; James et al. 2013). The role of socio-cultural factors needs to be more fully examined, and the results better emphasized in public discourse. This is the approach I will be taking in my own research, revisiting an investigation Dressler conducted during the 1980's on the relationship between socio-cultural factors and depression among African-Americans living in Tuscaloosa's West Side community. However, I will be working in a more diverse area of town, and will include data on persons of European descent for comparative purposes, as well as looking at additional health markers.
The biomedical community has long assumed that racial health disparities are hereditary (Dressler, Oths, and Gravlee 2005). This idea relies on the disproven notion that skin color and hair texture represent markers of profound genetic difference. Such readily visible traits, while hereditary, are not ideal clues for understanding the ways in which biological diversity exists within and across human groups. While precise tests of the effect of specific genes are difficult to measure, cross-regional studies conducted in 2005 by an international group of medical researchers, headed by Richard Cooper, showed that blood pressure among persons of West African descent varied widely depending on the region in which they reside. Cooper found that blood pressure measures were lowest in rural Cameroon, and steadily inclined moving westward across urban-dwelling Africans and Caribbean Blacks, with highest rates found among African-Americans. Thus it becomes clear that the genetic background of Americans deriving from West African populations is unlikely to be the cause of their differing rates of high blood pressure. These results remain undisputed even when differences in body mass, salt intake, alcohol use and exercise are taken into account.
Having learned that genetics, behaviors, or socio-economic status do not adequately account for the difference in health outcomes, research investigating the effects of socio-cultural stressors on health seem ever more pertinent.
The belief that racial/ethnic health disparities are the direct result of individuals' personal habits is another common misconception in the public and biomedical discourses (
Dressler, Oths, and Gravlee 2005
;
USDHHS 2002
;
WebMD 2017
). This carries the essentialist implication that personal habits are determined by membership in a particular ethnic group, and is an explanation commonly favored by those with primarily biomedical training (
Campos et al. 2006
;
Saguy and Almeling 2008
). There is a rich literature in which behaviors such as smoking, alcohol consumption, diet, and inactivity are implicated in rates of heart disease, perhaps reflecting the ease with which such variables can be tested in experimental studies, compared to the relative complexity of measuring psychosocial factors. However, in a comparative study of adult men from in the United States,
Das
(2013) found no evidence of higher tobacco use within the subsample of African Americans; alcohol consumption and body mass indices were actually lower. In spite of this, the blood pressure coefficients for African-American men in his sample remained highest in comparison with the other racial groups.
Lastly, that the position that socioeconomic inequality causes racial/ethnic health disparities has gained traction in recent years. The work of sociologist Joe R. Feagin exhibits an economy-based approach to determining the cause of health disparities. He shows that African-Americans' systemic economic disadvantage in the forms of lower wealth accumulation, income, and employment rates directly impact health. The poor generally experience worse health due to a number of factors, including degraded living environments, risky work conditions, less access to health care, lack of food or lower quality in the diet, and the physiological reactions to stress brought on by poverty. They also tend to have fewer resources for coping with course-of-life problems such as job loss, transportation failures, family illness, and marital issues. They are all the more at risk for more severe consequences in exceptional circumstances, such as natural disasters, infrastructure failures, and economic recessions (e.g., Hurricane Katrina, Flint lead poisoning). Even knowing that one is vulnerable is a stress in itself. As such, the inclusion of socioeconomic status in predictive models for various health outcomes certainly improves these models' utility, but much variability remains in need of explanation.
What is becoming increasingly evident is that cultural determinants—including political and economic structures, community-based cultural expectations, racism and discrimination—shape the distribution of health disparities, types of illnesses, and people's ability to cope with illness itself (Leatherman and Goodman 2011).
Even when faced with the sheer depth of misinformation, recent investigations conclude that an eco-social model of disease causation is the best approach to addressing racial health disparities. In 2010, a NIH summit on the elimination of health disparities recommended that research focus more on the social determinants of health.  Following its 2014 meeting, the Society for the Analysis of African-American Public Health Issues (SAAPHI) issued a call for research that would focus on racism as a fundamental contributor to health disparities. In spite of our national efforts to improve equality of opportunity and to eliminate racism, both personal and institutional racism continue to be a problem for African-Americans. Having learned that genetics, behaviors, or socio-economic status do not adequately account for the difference in health outcomes, research investigating the effects of socio-cultural stressors on health seem ever more pertinent.
Lessye Joy DeMoss is a 2nd-year doctoral student in Biocultural Medical Anthropology at the University of Alabama.
Cite as: DeMoss, Lessye Joy. 2017. "Misconceptions about Health Disparities in the US." Anthropology News website, April 19, 2017. doi: 10.1111/AN.407