Grumpy Grad Student
I am an early tenure-track professor with a needy grad student advisee. I appreciated my PhD advisor's practice of briefly checking in with my mental and physical health before getting down to business, so I started out the same. But this student has a complicated set of problems, and thinks I can help solve them. They are also just a sour, grumpy person. Asking, "How are you?" leads to a litany of complaints. I get it's hard being a grad student, but there's nothing I can do about health insurance screw ups, roommate fights, or car-repair bills. How can I redraw the line, and stop being a sympathetic ear to this student's many woes?
-Anonymous 
Dear Untenured,
I detect a subliminal concern that you can't tell this student to bugger off because of your delicate "untenured state." Advising relationships never should require unconditional love and acceptance. I therefore invite you to my four-step course on drawing boundaries with the faint and needy in our ranks.
Figure out if you really want to work with this student. Do they have potential? Do you believe in this student's work? If not, provide your student with the phone numbers of the appropriate mental health, life coaching, social work, and housing services in your area. Then, wait a diplomatic amount of time, "realize" your all-too-real crushing quantity of work is crushing you, and say goodbye. But if you stay…
Hold a meeting to set new relationship terms. (Don't put "setting new relationship terms" in the email subject line.) Explain that you have some pressing projects, and you are making some plans for managing your time.
Activity defeats despair. At your meeting, inform Sourpants you can best help their progress as a reviewer of their writing. Identify a writing goal Grumpyface can achieve in one month. Send them out to sink or swim, and get them out of your damn office.
Observe Patterns. If Grumpy sends you something by the deadline that is worth a damn, you'll know you have a future together. Base future meetings around academic and professional goals; Grumpster may want to excel and make you proud. This is the foundation for a good advising relationship. But if Sourpatch Kid sends nothing, makes excuses about their personal life, or sends a steaming pile of crap, see Lesson 1. 
Caveat: I retract everything I've said if your student is in danger; is the victim of a recent trauma; has elderly, child, or disabled dependents; or is on the verge of homelessness. But if they're complaining because life is hard, and being a broke-ass academic is hard while life is hard? Seriously. Welcome to the club.
AnthroVice
Big Blank CV
I want to get back into part-time (adjunct) teaching after many years out of tenure-track academic employment and the job market entirely (due to disability, parenthood, or other life situation). My references are woefully out of date. How do you handle the big blank patch in the CV and yawning void of references? 
Feel free to snark, but please don't slap. I get enough of that from life itself. 
-Anonymous
Dear "Wanting Back In,"
I'll never slap you. Whatever life event took you out of academia, you are brave and talented and going to work!
Look at that CV of yours! That's not a big blank patch of page with yawning voids of references. You've been busy living life. Now, add to that page maturity, wisdom, more compassion, and some major mojo. Stop apologizing for your past, and do what you have to do to feel a little more normal as a member of a community of scholars.
But the answer is not on the blank page. It's out in the world. You have to pick up the phone and make some calls—go places and see people. If your previous colleagues, mentors, and students are still alive, they almost certainly still value the relationship with you they once had, and they still hold your work in high regard. Reconnect. Explain what you want for your future. These conversations are sure to lead to letters of reference, department affiliations, chances to mentor students, and…drumroll please… part-time adjunct teaching positions.
But I have to ask—are you hoping to get back into academia through part-time adjunct teaching? You should know AN's readership is full of people trying the same path. Study their experiences. There are other ways back into academia to consider, like NIH re-entry grants for behavioral and bench scientists who left the workforce for family and medical reasons.
Don't crash land upon re-entry.
Love,
AnthroVice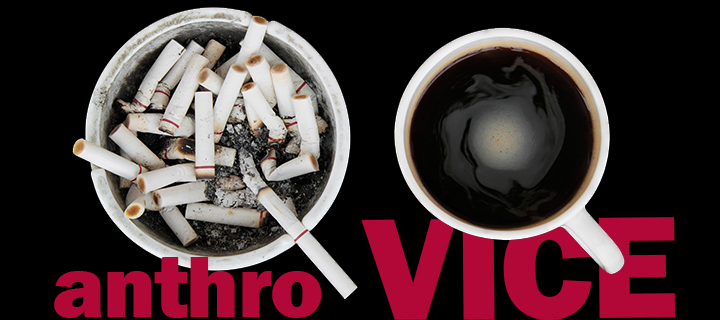 Cite as: AnthroVice. 2017. "Grumpy Grad Students and a Big Blank CV." Anthropology News website, May 5, 2017. doi: 10.1111/AN.434