Venezuelans chose between two competing populist projects with starkly different visions of inequality and privilege.
Hugo Chávez is back. A seemingly endless stream of commentators insists that the way to understand Donald Trump is by analyzing the practices of the late Venezuelan president. The argument usually pivots around the idea that as a "populist strongman" Trump draws from the same playbook as Chávez.
We have been conducting fieldwork in Venezuela since the early 2000s, and like many of our colleagues, we reject the Trump/Chávez comparison. For starters, such comparisons rely on cultural stereotypes. The notion that Americans need to look outside of the United States to understand Trump's authoritarianism, racism, or manipulation of stark class inequality reflects an enduring belief in American exceptionalism. More importantly, such comparisons sidestep the content of politics; they render insignificant the differences between an anti-capitalist who sought to build a type of socialism and a billionaire real estate developer who wants to further deregulate Wall Street.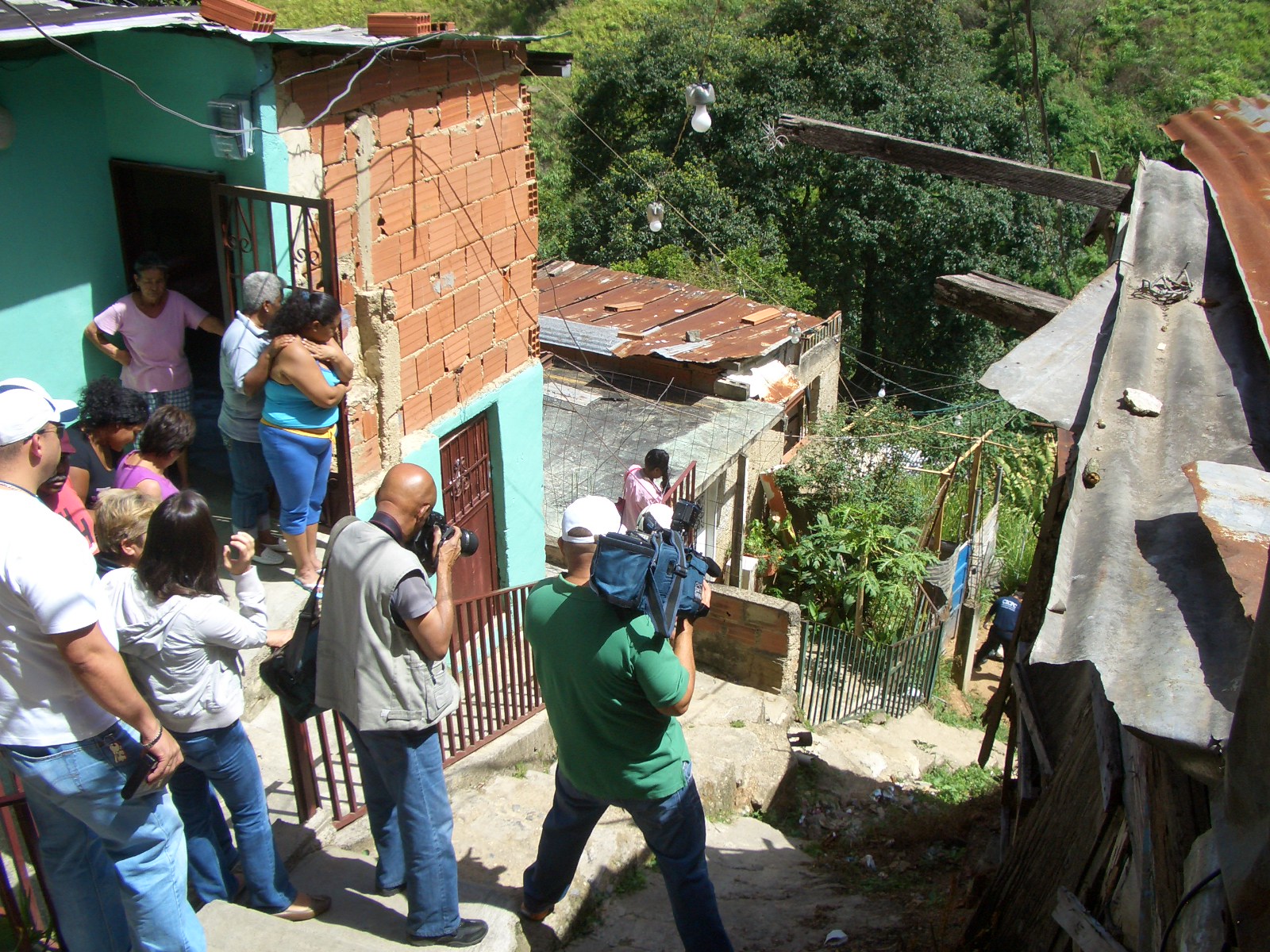 What deserves further analysis is the populist piece of the puzzle. Such an analysis must begin by bracketing vernacular understandings of "populism" as something primitive, reactionary, corrupt, or anti-democratic. This isn't easy. Populism's toxic reputation has significant potential to undermine engagement with both the concept and the movements it is used to describe. It also means moving beyond the cottage industry of comparisons that reduces populism to a style of leadership. Fetishizing figures like Chávez and Trump ignores the origins of populist movements. Ethnography demands a more grounded approach.
Populism, as Laclau (2005) famously argued, begins with "the people." This is the common denominator of every populist movement. It is also democracy's starting point, its imagined community. There is—quite literally—no democracy without the demos. Since the mid-20th century, mainstream political theory has worked to erase the link between democracy and assertions of the popular will, to highlight instead liberal norms, institutions, and procedures. Anthropology should not follow suit. An ethnographically informed approach to populism begins by taking it seriously, not as shadow or sideshow, but as the razor's edge of mass democracy. If populism is dangerous, then this is not despite its democratic credentials, but because of them.
We believe that "the popular" is the insurgent terrain upon which contemporary struggles for equality and social justice are either won or lost.
In the obsession over all-things Chávez, it is easy to overlook the fact that contemporary Venezuela is home to not one but two competing populist movements. These twin populisms are usually referred to as "Chavismo" and "the opposition" and they can be described, schematically, as "left" and "right." Both have their origins in the late 1970s, when Venezuela's oil economy began to falter. International lenders like the IMF and World Bank pushed a series of neoliberal policies that placed the burden of recovery on the poor, the working class, and the middle sectors. Tensions grew. In 1989 a popular uprising fueled by anger at inequality and the imposition of austerity measures left hundreds, possibly thousands, dead at the hands of the state. Most accounts link this crisis to the rise of the populist movement that later coalesced around Hugo Chávez. What is important, and usually overlooked, is that
another, more conservative populist movement
, also originated in this same time period. Rather than blaming failed economic policies, it argued that neoliberalism had not gone far enough.
The shared history of Chavismo and the opposition allows us to see that democracy is a terrain of struggle. Critiques of the Chávez era often pretend otherwise. They pretend that Venezuelans chose populism over procedural democracy. A historically informed perspective presents a different picture. Venezuelans chose between two competing populist projects with starkly different visions of inequality and privilege.
Both Chavismo and the opposition are complex, fluid, and heterogeneous political movements. What does it mean to take these populist movements seriously as objects of ethnographic analysis? Understanding the specificity of any populist movement means understanding how and on whose behalf "the people"— democracy's vital fiction—is constructed, contested, and performed.
***
Naomi conducted research at Catia TVe, a community television station in west Caracas where participants were firmly aligned with the Chávez led-Bolivarian Revolution. A central goal of Catia TVe's work in poor communities, where they taught video production and documented people's problems, was to cultivate a sense of subaltern political identity connected to a concept of class. While their interlocutors' often cast Chávez as the main agent of change, Catia TVe producers attempted to characterize the urban poor and their communities as the righteous self-determined "people" who participated and led revolutionary state formation. Even as they created close relationships and alliances with middle class intellectuals and cultural producers, they insisted that "the people" referred to the popular or poor class.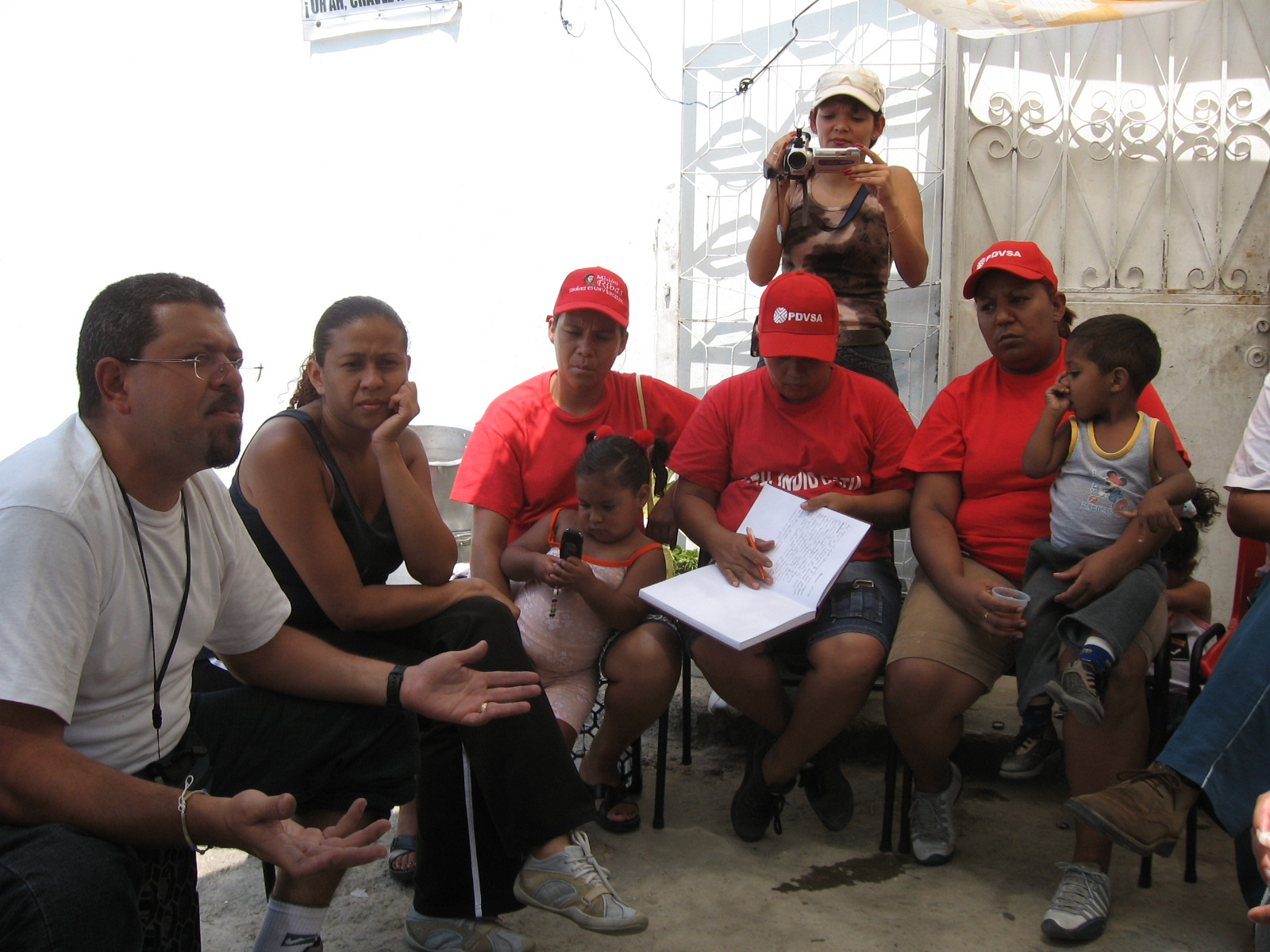 Catia TVe's video production courses for new volunteers provided instruction not only in how to make television, but how to assume a class perspective. At one video production workshop in 2007, Gregorio, a Catia TVe staff member, asked his seventeen students to describe their motivations for joining the workshop. They spoke of a desire to "unite our community," "spread the news of what we are doing," and "rescue our values." They referenced a "we" and an "us"— that indexed their immediate geographic neighborhoods or their involvement in the state-funding projects and programs to combat poverty – but avoided naming a class position. Gregorio pushed back. He insisted that the trainees recognize themselves explicitly as belonging to a class and equated this collectivity with the concept of "the people" based on their experience of economic and political subordination. Taking some of the participants by surprise, Gregorio argued that community media producers needed to reject a stance of impartiality. "We are totally partial towards the people," Gregorio declared. "The country is divided into two and this is a class struggle. That's what we are saying."
This exchange illustrates a central tension within the Bolivarian Revolution and its vision of "the people." If the movement drew energy from the experience of dispossession and the precariousness of life in the barrio, its articulation of this experience was in no way fixed. Despite Catia TVe's efforts to ground "the people" in a class identity, many of their fellow travellers embraced a vision that was more closely pegged to the figure of Chávez. The struggle over what constituted "the people"—a class identity or political allegiance to the president—reflected a series of internal hierarchies and contradictions that largely went unaddressed within the Bolivarian Revolution, but which nonetheless drove it forward.
***
Robert carried out research on the private press and the populism of the opposition. The movement against Hugo Chávez drew on a wellspring of grievances against the government—for example, charges that social-welfare programs fostered corruption, that international aid programs robbed Venezuelans, or that efforts at police reform emboldened criminals. However, the opposition struggled to assert a popular mandate. In addition to being internally fragmented, the opposition was led by political and economic elites, which made it difficult to create a broad-based coalition. One avenue that activists pursued was crime and insecurity. Opposition parties like Popular Will and Justice First made insecurity a foundational concern. In the process, they refigured the national-popular subject in the image of a crime victim.
Crime journalism was a key node for observing the opposition's efforts to claim a popular mandate. The discourse of crime victimhood divided the world into two categories, the victimized sano (someone clean, healthy, wholesome) and the perpetrating malandro (someone dangerous, thuggish, criminal). This discourse grounded crime in stark racial and class-based distinctions. Empathetic victims were whiter and wealthier. Suspect criminals were darker and poorer.
It is significant that the majority of crime reporting in Venezuela focused on the plight of crime victims. A journalist from one opposition newspaper explained that this was deliberate. She took me through a quick thought exercise, "Suppose that in Venezuela there are approximately 50,000 delinquents. That's a lot, but in a country of 28,000,000 that's an infinitesimal number. In other words, the majority of us are victims. There are 50,000 people out there who are affecting more than 27,000,000. What I am saying is we are all victims." In other words, the experiences of crime victims dominated crime news because they served as a kind of shorthand for the Venezuelan people, shorthand that carried implicit racial and class connotations.
The mass mediated trauma of crime victims in Venezuela was powerful because it drew on the material experience of soaring crime rates. As a strategy for popular mobilization against the Chávez government, however, it had mixed results. This may have been because many of the people that it sought to mobilize came from sectors that were themselves criminalized. If poor and working class Venezuelans recognized themselves as victims of violent crime, they also recognized that the discourse of crime and insecurity constructed them as perpetrators.
***
Here, in the US, it is vital to understand how popular movements are made not simply to critique them but also to build them.
The Venezuelan case shows that populism is ideologically promiscuous; the political left, right, and center can advance populist politics. If we are not careful, the populist analytic can obfuscate the vital difference between efforts to challenge social inequalities and those that deepen them. It can be used to ignore questions of privilege and domination. It can also justify demagoguery. Reclaiming populism is dangerous and we do so provisionally. We do so because we believe that "the popular" is the insurgent terrain upon which contemporary struggles for equality and social justice are either won or lost. That was certainly the case in Venezuela.
Here, in the US, it is vital to understand how popular movements are made not simply to critique them but also to build them. What shared aspirations can be mobilized to connect masses of people with different stakes and vulnerabilities? What can we do to build justice and equality globally against newly emboldened movements that advance exclusionary visions of nation-states as the possession of a people defined in racialized and ethno-religious terms? The lines have been drawn—at the borders, around voting precincts, in our bathrooms; a provisional populism of the left demands that we recognize as much.
Robert Samet is assistant professor of anthropology at Union College in Schenectady, New York. His current book project, Deadline: Crime Journalism and the Will to Security in Venezuela, explores the relationship between populism and the press through an ethnographic study of crime reporters.
Naomi Schiller is assistant professor of anthropology at Brooklyn College, CUNY. Her forthcoming book, Channeling the State: Community Media and Popular Politics in Venezuela, examines how people used community television to participate in state formation during the Chávez era.
Samet, Robert, and Naomi Schiller. 2017. "All Populisms Are Not Created Equal." Anthropology News website, May 8, 2017. doi: 10.1111/AN.432