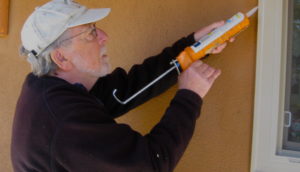 May 7, 1945–May 20, 2017
Michael H. Agar died on May 20, 2017, in Santa Fe, New Mexico. Although Agar was the ultimate craftsman with words, it is difficult to put labels on the life he lived. He was a linguistic anthropologist, a cultural anthropologist, almost an South Asianist, a drug expert, a medical anthropologist, an applied anthropologist, a practicing anthropologist, a public anthropologist, a professional anthropologist, a professional stranger, a theoretical anthropologist, an academic anthropologist, an independent consultant, a cross cultural consultant, a computer modeler, an agent-based modeler, a complexity theorist, an environmentalist, a water expert, a teacher, a storyteller, an advocate, a mentor, a brother, a husband, and a friend.
Agar began his life on the day Germany surrendered to the allies on May 7, 1945. He grew up in Chicago until he was 11 when his parents moved him to Livermore, California, for his dad's job at Lawrence Radiation Lab. He considered Livermore his hometown and his AB from Stanford and PhD from Berkeley cemented his life as a California kid.
Agar studied aboard in Austria as a high schooler, starting his internationalist perspective and fascination and gift for languages. At Stanford, he arranged with his anthropology professor, Alan Beals, for a year of fieldwork in a small village in South India. He had all intentions of continuing this career at the Language-Behavior Research Lab at Berkeley when, in the midst of the Vietnam War, he became a commissioned officer in the Corps of the US Public Health Service. With the vision and latitude of his graduate advisor, Paul Kay, Agar brought an anthropologist's lens to the drug field and forever changed the trajectory of the field.
Agar taught at universities around the world. In the United States, he was a professor at the University of Hawaii, the University of Houston, and he retired as a professor emeritus from the University of Maryland College Park where he developed the Master of Applied Anthropology (MAA) program with Erve Chambers. His most extensive international professorships were in linguistics at University of Vienna and at the Institute for International Management in Linz, Austria. In the mid-1990s, Agar formally left academia and worked on his own terms through Ethknoworks.
Professional Stranger (1980, 1996) was probably his best known book, as one of the few texts that dared to guide graduate students through the morass of fieldwork. Agar is most known for making people think, and he did just that in Independents Declared (1986), Language Shock (1994), Dope Double Agent (2006), and The Lively Science (2013). His first book, Ripping and Running (1973), helped start the field of cognitive science and was among the early anthropological ethnographies on contemporary issues in the US.
He continued to challenge the status quo of international drug policy up until his death, and left behind a manuscript that shifts the problem of "culture" to "Culture" as a solution. True to Agar, it is a philosophical masterpiece written as if you are having your last drink with him at the bar.
Mike Agar will be deeply missed by his wife, Ellen Taylor; sister, Mary Elizabeth Agar; brother and his wife, Tom Agar and Helene Diament-Agar; and his nieces and nephews and great-nieces and nephews, as well as by his many friends and colleagues around the world.
Now it is time to go to your local jazz club, order a Jameson, and have that conversation with Mike. (Michael Agar, Heather Schacht Reisinger, Ellen Taylor, and Erve Chambers)
Cite as: Agar, Michael, Heather Schacht Reisinger, Ellen Taylor, and Erve Chambers. 2017. "Michael H. Agar." Anthropology News website, May 25, 2017. doi: 10.1111/AN.463