November 7, 1927–February 10, 2017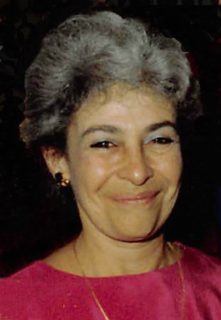 Muriel Hammer died on February 10, 2017, in Montpelier, Vermont. She was 89. Hammer was born on November 7, 1927, in New York City and lived most of her life there. Although a "dyed in the wool" New Yorker, she spent more than 40 summers at her family's rural Vermont residence and she loved to travel.
At Ohio University, Hammer majored in philosophy with a minor in mathematics. Her interest in the formal analysis of abstract systems informed her subsequent anthropological studies and research career. In 1961 she received her PhD in anthropology from Columbia University. Her award-winning dissertation on the role of social networks in hospitalization of people diagnosed with schizophrenia launched a lifetime focus on social networks as the structural underpinning of a range of other sociocultural phenomena. Throughout her career, she held faculty and research positions at the Columbia University Medical Center.
In theoretical and methodological writings, Hammer argued that formal network properties, and the configurations of direct and indirect social ties they generate, are critical means for understanding sociocultural processes. Her focus on the significance of social networks came decades before technological tools ("big data" and "social media") for assessing, influencing, and commercializing social network linkages that are reconfiguring contemporary social life.
Hammer's approach influenced the emerging subfields of medical and urban anthropology. Her pioneering network studies invoked specifically social mechanisms to explain disparate illness outcomes of people diagnosed with severe mental illness; influenced the emphasis on "social support" in mental health treatment and research; and prefigured social science approaches identifying the configuration of social relations as crucial in the workings of the AIDS epidemic. Expanding methods she developed to study small urban social networks, she also examined extended networks in suburban and rural US communities, and the contrasting network structures that distinguish socialization processes of Yoruba communities in Nigeria from those in urban and rural US communities.
Hammer also collaborated with psychologists, studying how networks shape speech behavior, classroom dynamics, and how family violence affects children. The important research on the human brain conducted by Hammer's close friend and colleague, Samuel Sutton, was influenced by her work on human social interactions.
Friends recall that in the 1950s and 1960s, Muriel Hammer and her husband, artist Sid Hammer, hosted gatherings where anthropologists Steve Polgar, Anthony Leeds, and Hammer's close lifelong friend Sylvia Polgar were among the many thinkers, writers, and artists who made important contributions to critical thought and Marxist analysis. Hammer's interests included the social lives of ants and bees, as well as art, theater, literature, music, and dance. Her colleagues recognized her deep commitment to intellectual rigor, the pleasure she took in sparring over ideas, and her feisty spirit. She was an unfailingly helpful, unselfish and supportive friend.
Sid Hammer died in 1969. Muriel Hammer is survived by her sister Charlotte, her children Karl and Karen, grandsons Adam and Sid, and three generations of nieces and nephews. She will be missed by her own network of colleagues, friends and the many people she mentored. (Susan Makiesky Barrow, Antonio Lauria-Perricelli, Anne Lovell, Constance Sutton, and Linda Winston)
Cite as:  Barrow, Susan Makiesky, Antonio Lauria-Perricelli, Anne Lovell, Constance Sutton, and Linda Winston. 2017. "Muriel Hammer." Anthropology News website, June 16, 2017. doi: 10.1111/AN.490