Social movements are resisting regressive asylum policies and providing sanctuary to the migrants in their midst.
This introduction is part of the Maintaining Refuge series.
The ancient tradition of sanctuary has acquired new relevance in recent years, as governments try to deny refuge to persecuted people and social movements try to provide it. More than 10 years ago I started researching and writing the long history of sanctuary, government asylum policies, and the social movements, both religious and secular, that have mobilized in many countries to give refuge to strangers in need.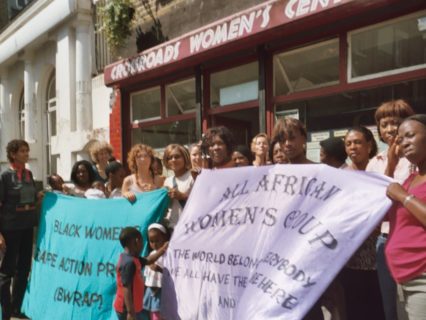 In 2008 I visited the Crossroads Women's Centre in London, where African women asylum seekers organized a self-help and advocacy group. Many of the women reported sexual assault before, during, or after their flight from persecution. They had the courage to reveal their shattering experiences in the face of government and public disbelief. I discussed their experiences in Give Refuge to the Stranger (2011).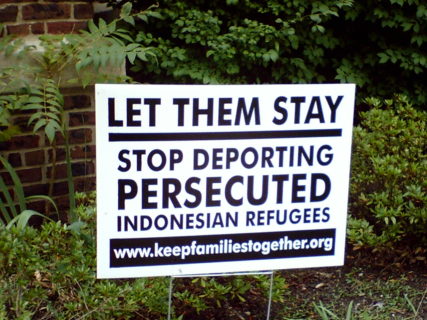 My research has taught me that desperate people will always find ways under, over, or around barriers, and strangers will welcome them.
My field research for
Sanctuary and Asylum: A Social and Political History
(2016) took me to New Jersey, Arizona, and other states, the UK, and the Netherlands. In 2013 I visited a church in Highland Park, NJ, where the pastor had been trying to help Indonesian Christian asylum seekers for years. The church sheltered nine Indonesian men for months, while the pastor tried to negotiate with Immigration and Customs Enforcement (ICE). Finally ICE agreed to suspend their deportation orders, and they returned to their families. They are upstanding members of the community, gainfully employed taxpayers, with US citizen children and no criminal records. But under
new DHS guidelines
, issued in February 2017, they could be in danger of deportation again.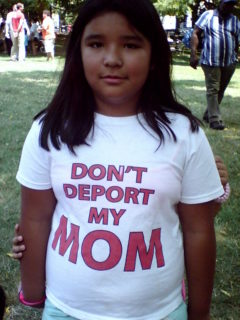 Since 2014, I have been documenting the worldwide refugee crisis. As Central American minors and their relatives surged across the US border that year, CASA de Maryland organized White House demonstrations that undocumented people and their allies attended. If you look carefully at the girl in photo 3, you'll see two little hands holding onto her arms from behind; her sister was too shy to have her picture taken. At the same demonstration a clergywoman held a sign citing scripture to proclaim her opposition to deportation.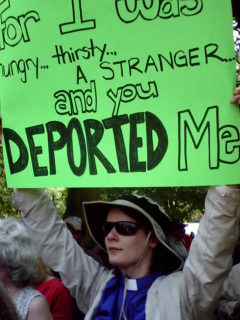 In September 2014 the New Sanctuary Movement of Philadelphia (NSMP) and other groups around the country announced that they would provide sanctuary to undocumented people at risk of deportation, despite many years' residence in the US. A network of about a dozen congregations announced their plans at a press conference in a North Philadelphia church. In 2017 the NSMP mobilized a rapid-response network to witness and record ICE raids and to help families cope with separation from detained or deported members.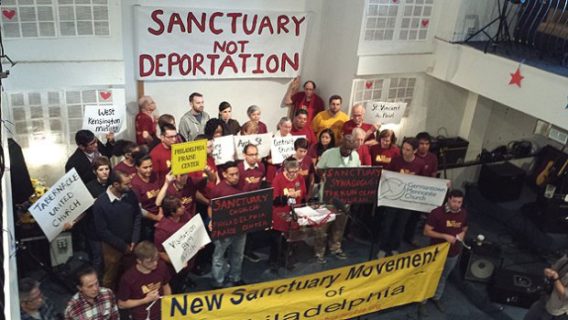 Southside Presbyterian Church of Tucson, birthplace of the 1980s Sanctuary Movement, gave refuge to undocumented migrants in 2014–15. Rosa spent more than a year in the church while her pro bono lawyer negotiated with ICE for suspension of her deportation order. She came to ICE's attention after the police stopped her when she became confused by construction barriers while driving. She and her husband, also undocumented, had no criminal records and two children eligible for DACA (Deferred Action for Childhood Arrivals). She was finally able to leave the church; but she, too, could be in danger of deportation under new DHS guidelines, which give unprecedented powers to ICE agents.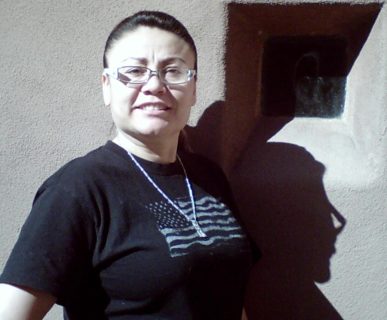 Today, in response to the Trump administration's threat of mass deportation, sanctuary networks are springing up in churches, synagogues, mosques, and temples, as well as on college and university campuses around the US. Cities, counties, and states have also resisted repressive government policies by declaring themselves sanctuaries. Regional religious groups launched the Sanctuary Congregation Network in Washington, DC, in March 2017, with a procession to the White House.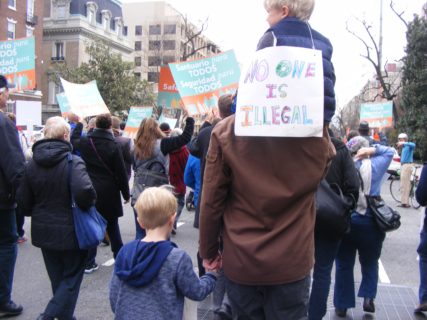 When I visited the border fence between Mexico and Arizona, it looked interminable; but soon we reached its end. Sensors planted in the ground ensured that the Border Patrol would catch crossers. But my research has taught me that desperate people will always find ways under, over, or around barriers, and strangers will welcome them.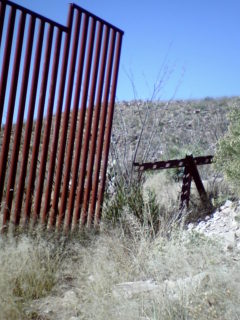 Linda Rabben is an associate research professor of anthropology at University of Maryland. She did field research in Brazil, worked for NGOs as an editor and writer, and has published eight books on human rights. Her latest book, Sanctuary and Asylum: A Social and Political History, was published in 2016.
Read all the articles in our Maintaining Refuge series here.
Cite as: Rabben, Linda. 2017. "The Sanctuary Tradition Continues." Anthropology News website, June 16, 2017. doi: 10.1111/AN.489