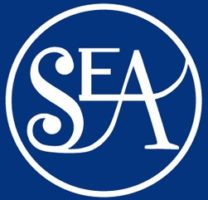 The Society for Economic Anthropology (SEA) is a lively section of AAA bringing together scholars interested in the connections between economic and social life, past and present. The SEA was founded in 1980 and remained an independent scholarly society until 2013, when the organization voted to become a section of the AAA. In this Sections Edition, we would like to highlight our journal Economic Anthropology, which was founded during this transition, transforming our 30-year tradition of producing a theme-based annual volume into a forward-looking, high-quality online journal.
Economic Anthropology aims at making innovative and interdisciplinary research on economic and social life available to scholarly, practitioner, and general audiences. Our premiere issue was published in January 2014. Lisa Cliggett first edited Economic Anthropology, followed by Katherine Browne, and in April 2017 Brandon Lundy took up the reins. The journal draws from a wide range of disciplines including cultural anthropology, archaeology, demography, economics, ecology, geography, and history. One issue each year is focused on a broad topic of current debate and significance, following the thematic format of the Society's Annual Meetings. Recent themes include risk and resilience, energy, technology, greed, inequality, cities, landscape, cooperation, tourism, disaster, morality, textiles, and food. This theme-based issue of Economic Anthropology is published every June, one year from the annual conference where the best papers become submissions and proceed through rigorous peer review.
In January 2017, we published our first annual open submission issue, one year after the date of submissions. In this issue, we also launched an experimental idea: a forum to reach broader audiences called "The Symposium" and featuring short essays by prominent anthropologists speaking to a common question of public importance. For this inaugural issue Jane Guyer, Keith Hart, Alf Hornborg, Gillian Tett, and Richard Wilk discussed "How can economic anthropology contribute to a more just world?" "The Symposium" 2017 can be accessed through AnthroSouce for free. For the January 2018 issue, we ask the question, "How can economic anthropology make sense of and engage with rising global populism?"
Economic Anthropology is quickly becoming a well-known venue for scholars looking for high-quality articles and for authors seeking effective editorial management and speedy publication. We are proud to note that in 2015 Economic Anthropology recorded the single highest rate of growth for readership among the 23 journals in the AAA portfolio.
The benefits of submitting to Economic Anthropology are plenty but importantly we have a very rapid turnaround timeframe of one year from submission to publication. That is pretty unusual and it means authors can get their time sensitive work out faster, and get credit for publication sooner than with most scholarly journals. Any question regarding the submission to the journal can be made to the editor: [email protected].
Economic Anthropology emphasizes clear and accessible writing to make the most current research available to a broad audience. We encourage authors to take advantage of the journal's online format and incorporate photos, graphics, and links to video or other related materials. The journal considers the work of scholars at all points in their careers, including advanced PhD students.
In addition to the journal and Annual Meeting, SEA offers several awards including the SEA Book Prize, the Halperin Award to support PhD students with preliminary research and subsequent travel money to present their findings at the SEA Annual Meeting, and the Harold K. Schneider Prize for student papers (undergraduate and graduate). The SEA prides itself on strong mentorship and welcomes new members. Most recently, a new graduate student collective "SEA GRADS" was launched as a collaborative online platform to help to advance the careers of graduate students working within economic anthropology.
Yuson Jung (Wayne State University, [email protected]) is the contributing editor for the Society for Economic Anthropology.
Cite as: Jung, Yuson. 2017. "Economic Anthropology." Anthropology News website, August 4, 2017. doi: 10.1111/AN.566