Disillusioned PhC
I've recently advanced to candidacy in my archaeology program. But I've been working full time since I finished my courses and the longer I'm out in the "real world," the less interested I am in finishing and continuing in academia. The Ivory Tower has little value for me, especially given an increasingly shrinking job market. If I were to finish the PhD, it would be more for bragging rights and a sense of accomplishment than contributing important research or having a meaningful impact on the world. Is a PhD worth anything anymore?
Dear Disillusioned,
I don't know if a PhD is worth anything more. I believe that knowledge, truth, science, storytelling, and analysis are worth everything. But a PhD? I don't know. Maybe it's not worth it for you.
The self-perpetuation of the field of anthropology rests on a few myths: If anthropology is your passion, it should be your vocation; if you are good enough to start a PhD track, then it's morally correct to finish it; and the doubts that you encounter on the road to PhD will all be resolved once you are settled in your academic career. As Mary Douglas so well argued, myths serve the self-perpetuation of institutions.
At the moment that I am writing, 41 positions are listed on the AAA website for a field with at least 1,000 job seekers this coming year. Staying in anthropology certainly isn't a safe choice. Maybe not even a smart choice.
Presumably, you applied for a PhD because there was something that you loved about anthropology. You can love, and serve anthropology outside of academia, in fields ranging from medicine to business to tech. You can be the change you want to see in this world by leveraging positions of authority to bring in anthropological viewpoints. You don't need a PhD to be anthropologically-minded.
PhD programs do go to great expense to support graduate students, and—often inadvertently—do get caught up in the self-fulfilling logic that students have an obligation and a moral commitment to stick with it and succeed because of the time and money that's been invested. Here's the truth—you owe the programs nothing. You are always a free agent, and your principal duty is to yourself and your life. The programs will continue without you.
I foresee that your path will go in one of two directions. Either your current doubts will worsen over time or you will make peace and move on. Perhaps you will stay and try to build a career on serving science, the humanities, students, and universities. That's great. Many of us are happy and fulfilled on those paths. But perhaps you won't stay. Whatever choice you end up making, you made the brave choice. And it was the right choice. Because it was yours.
AnthroVice
Fieldwork Falls Apart Before It Begins
I have major reservations about my proposed dissertation research. I'm entering my second year of grad school. My proposed field site has recently had a number of blows to its political stability, and the State Department has issued some worrisome travel warnings. Plus, with what's going on in the United States now, wouldn't it be more ethical to do research here with an activist voice and role? Does my graduate student research matter that much? How do I make this decision with more than just my gut?
Dear Unstable Prospective Fieldwork Situation,
Recently, I sat in the office of my cardiologist, who won a Nobel Prize fighting against nuclear proliferation. He gave me this gentle advice, "You can do everything, but you can't do it all at the same time."
Engaged anthropology, or activist anthropology, appeals because of its perceived efficiencies. Anthropologists tend to be a rather impassioned, political, opinionated lot. What if we could get our "feels" by doing our politics, research, and professional advancement all at once? The problem is, the more weight you put on your poor dissertation work, the more likely it is to disappoint the needs of your soul.
My advice to you, dear Unstable, is don't try to make your career the culmination of every passion and need you have for your life and work. It's too much of a
burden to put on one small career in the grand scheme of history.
Anthropology is easy to do poorly, but it is hard to do well. Do your fieldwork well, wherever you choose, and become an excellent researcher. Hone those skills until neutrality and analytical rigor are as instinctive to you as your political outrage. Find other ways, now or later, to be an activist. Multi-task.
As for your field site? I tend to be agnostic about State Department travel advisories, humanitarian emergencies, and warzones, but I strongly recommend field sites with great food and good weather.
With a Geertzian wink,
AnthroVice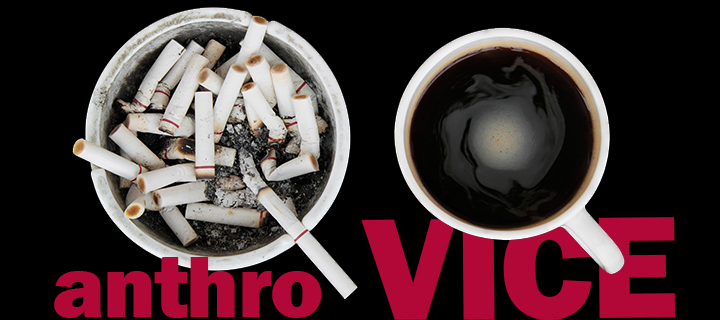 Cite as: AnthroVice. 2017. "Disillusioned PhC and Fieldwork Falls Apart Before It Begins." Anthropology News website, September 9, 2017. doi: 10.1111/AN.620