Which version of diversity will win?
­­­Three hours in to the Oscars awards show broadcast on March 4, Best Actress winner Frances McDormand uttered two words that exploded on social media: inclusion rider. Rather than meting out platitudes about why diversity is important, the actress offered a contractual way forward to ensure equitable hiring practices. The clause allows A-list actors to demand that at least half their set, on and off screen, consists of women and minorities. The moment was triumphant. "Inclusion" became Merriam-Webster's top search of the night.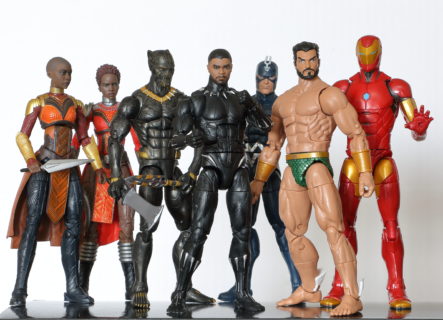 The inclusion rider acceptance speech was exceptional in its own right, but was especially lauded as Hollywood has come under pressure to include more women and minorities. Even before its public invocation, #OscarsSoWhite spurred some positive movement toward a less monochromatic motion picture industry. Yet, alongside this moment of progress are claims that we have no diversity problem at all; in fact, any existing problems may result from calling attention to social differences in the first place. These views are amplified by proponents of "race science" like Steven Pinker and authors like Amy Chua, who make tenuous research-based connections between race and intelligence.
This pseudo-scientific research creates a new platform for nineteenth century eugenics, the very kind Franz Boas and other proponents of cultural relativism sought to counter. Some race science writers even use anthropology as a foundation for their claims. A 2005 paper authored by University of Utah anthropologists links intelligence to race in a study of Ashkenazi Jews, and offered the basis for evolutionary psychologist Steven Pinker to make a case for IQ being connected to race in the New Republic the following year. These writings only bolstered the pernicious argument offered in the 1994 book The Bell Curve by Charles Murray and Richard Herrnstein, which investigates racial differences by IQ scores.
Authors like Steven Pinker and Amy Chua stand to do serious damage to the modest gains of the civil rights movement and progressive academics writing critically about power and cultural difference.
We now face another wave of race science, one that insists that inequality is the fabrication of liberals. Steven Pinker's 2018 tome, Enlightenment Now: The Case for Reason, Science, Humanism, and Progress, reproaches us for complaining when we could just admit that the world is becoming a better place. According to Pinker, the real issue is "progressophobia," a fear of progress held by those who offer social critiques about the myriad injustices of the world. While this argument runs antithetical to widely held tenets in anthropology and other disciplines, Pinker asserts that overall, the world is healthier, safer, and wealthier than earlier eras of human civilization. If we are not focused on that, we are simply whining about "unfairness."
Backlash against naming the historicized roots of inequality is also a current in Amy Chua's 2018 book Political Tribes: Group Instinct and the Fate of Nations. While her most famous iteration of culture and identity is the Battle Hymn of the Tiger Mother, her 2015 co-authored book The Triple Package argues that specific ethnocultural traits inform academic and professional success. Political Tribes sticks primarily to global politics but takes jabs at social and economic justice movements as being hypocritically run by elites guided by their own identities. Authors like Steven Pinker and Amy Chua stand to do serious damage to the modest gains of the civil rights movement and progressive academics writing critically about power and cultural difference. Attacking what they casually refer to as "identity politics," they aim to quash empirically grounded findings about inequality and exclusion. At stake here is representation, which is important on numerous individual and societal levels.
The inclusion rider offers an opportunity to change the politics of representation in Hollywood, a place plagued by exclusion. The Annenberg Inclusion Initiative report found that of the 1,100 top-grossing movies from the last decade, the top 665 individual directors included only 31 blacks, 20 Asian Americans, and 24 Latinos. Of these 665, only 43 were female, with a mere 7 women of color: the expectation of female directors being white is still well in place.
The hashtag #OscarsSoWhite, created by writer April Reign after the 2015 Academy Award nominations revealed a startling lack of minorities, has led to public pledges for diversity and action around inclusion. In 2017, the Academy of Motion Picture Arts and Science inducted "a record 774 new members, nearly a third of them people of color." In 2017, Moonlight won best picture, and this year Dee Rees, Kumail Nanjiani, and Jordan Peele all received best screenplay nominations, with Peele making history as the first black man to win in this category. This type of change is vital when we consider that Peele's Get Out was nominated for best film, but some older Academy members refused to view the film, dismissing it outright as not being Oscar-worthy.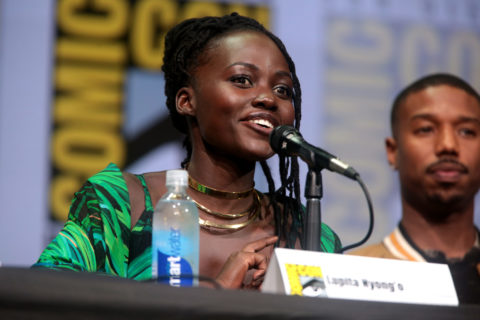 Still, there are other exciting developments: Ava Duvernay, one of the few women of color named in the Annenberg study, came back with a $33 million-dollar box office opening weekend and the number 2 spot with A Wrinkle in Time. The other black directed film breaking records, Black Panther, continues to hold the number one spot and broke the billion-dollar mark. These figures speak numerical truth to racist power: black films, like the 2017 female superhero film Wonder Woman, are not simply projects of inclusion; they are about the same profitability and commercial success as any other film. The advertising world learned this lesson decades ago, but Hollywood seems slower to acknowledge that creating minority identification can be quite lucrative.
With more minority representation, we can have better conversations about race than simply inclusion or omission. We can discuss the intersections of race and gender in The Big Sick, debating the juxtaposition of a free-spirited white woman with a parade of generic Pakistani brides. We can argue about whether Black Panther was radical enough in its vision of blackness, and whether the real liberatory potential resided with the antihero Erik Killmonger. Analogous to conversations about white girlhood in Ladybird, the subtleties and complexities of racial and ethnic minority life deserve their larger-than-life representations.
This kind of inclusion poses a rejoinder to conservative claims that identity politics are divisive, as Amy Chua argues. If we believe, like Chua, that demands for group recognition do little good, while potentially bolstering white politics, then nothing will change the foundational role white politics play in the social, economic, and political fabric of the United States. Silencing minorities to appease the alt-right will only strengthen race science.
If we have learned anything from the early months of 2018, it is that representation not only matters, but it is happening in places that were previously inaccessible. Whether breaking Hollywood box office records or Michelle Obama's portrait becoming the most admired painting in the Smithsonian National Portrait Gallery among fans of all ages, these are important, timely gains.
Shalini Shankar is Professor of Anthropology and Asian American studies at Northwestern. She writes on issues of language and culture, race, advertising, media, and youth. Her books include Advertising Diversity and Desi Land. She tweets from @shalini_shankar.
Cite as: Shankar, Shalini. 2018. "Inclusion Rider vs. Race Science." Anthropology News website, March 23, 2018. DOI: 10.1111/AN.806