July 6, 1944–December 18, 2017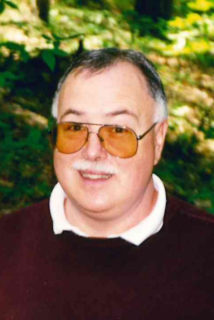 Robert E. Jones was born in Madison, Wisconsin on July 6, 1944. He grew up in Madison, attended the University of Wisconsin and was awarded his bachelor's in anthropology in 1968. While an undergraduate, he worked as an assistant to Richard B. Mazess, a distinguished scientist working on bone density and mineralization, who later founded the Lunar Corporation. After graduating, he served in the army in Vietnam and subsequently enrolled in the anthropology graduate program in 1973 at Binghamton University. His original plans were to conduct studies of energy flow modeling as part of a large scale human ecology project of nomadic pastoralists in northwest Kenya. In preparation for that research he made two reconnaissance trips to Kenya (1975 and 1978), but was unable to obtain research permission from the Government of Kenya.
Jones then shifted his research to demographic work on fertility and developed a research project in Indonesia. This was planned for scientific as well as practical reasons, since his wife-to-be was conducting linguistic studies in Indonesia. He was awarded a language fellowship in Indonesian at Cornell University in 1979–80. This was followed by a National Science Foundation dissertation grant and a position as research associate at the Population Studies Center, Gadjah Mada University, Yogyakarta, Indonesia (1980–82). Later, he was funded for two years as a research fellow at the Population Institute, East–West Center, Honolulu, HI (1982–84). Following completion of the dissertation in 1988, he became affiliated with the Center for Demography and Ecology (CDE) at the University of Wisconsin, Madison, first as a postdoctoral fellow and then as a research scientist. His previous work at the East–West Center was devoted to developing analytical and statistical skills such as hazards analysis. This training on use of complex statistical tools was necessary for the analysis of the extensive data set from Indonesia that included more than 2,500 ever married women.
Jones's early work focused on effects of maternal age, health status, and breastfeeding intensity on postpartum amenorrhea and the return to fecundity. This work made important contributions to our understanding of how breastfeeding affects birth spacing. At CDE Jones's analytical skills were highly valued. He collaborated in projects in maternal and child health in Mexican immigrants, breastfeeding in Guatemalan women, and immunization campaigns in Latin America. He served as a mentor to several sociology PhD students working on these projects.
In the late 1980s, Jones mentored one of us (DJH) writing a master's thesis on deciduous tooth emergence using his own data from Indonesia, and his ideas for proper analytical methods. That collaboration continued for many years, producing a series of papers on the biometric analysis of tooth emergence.
Jones's career was shortened by health problems that developed over the decade before his death in mid-December, 2017. As an anthropologist and scientist, he was a bright and enthusiastic problem-solver, cheerful and well-liked by his colleagues and friends. He is survived by his wife, Ellen Rafferty, professor emerita at the University of Wisconsin, and his daughter, Meaghan Rafferty-Jones. (Darna L. Dufour, Darryl J. Holman, Michael A. Little)
Cite as: Dufour, Darna L., Darryl J. Holman, Michael A. Little. 2018. "Robert Edwin Jones." Anthropology News website, April 13, 2018. DOI: 10.1111/AN.831