The Association of Senior Anthropologists reflects on the 2017 AAA Annual Meeting.
The ASA program at last year's AAA Annual Meeting stimulated old memories and addressed topics of ongoing interest and concern. In a panel that launched a full Thursday of stimulating events, senior anthropologists responded to questions about changes in the discipline. In the session that followed, five presenters discussed their long careers in anthropology: the struggles, setbacks, satisfactions, and successes that foreshadowed issues prominent in the discipline today. The business meeting took place at a restaurant, with the participants' lunch included in their membership dues. Then a chartered bus took an entourage of around 40 people on a field trip to the National Anthropological Archives. The staff invited ASA to serve as co-organizers of the tour. On Saturday, a pair of follow-up sessions at the Annual Meeting focused on curatorial work and special projects carried out at the Archives.
These events furthered goals established at the founding of the Association of Senior Anthropologists in 1990, supporting professional engagement through the years leading up to and continuing beyond formal retirement. Celebrations of past accomplishments do not preclude critical stances in cautionary tales and analytical commentaries that can help shape the future of the discipline. Findings from earlier eras continue to play out in current initiatives and debates.
The 2017 program began with Conversations across the Generations, a roundtable of elders and their early-career interlocutors, seated interspersed in a circle, with audience members adding comments. The first of the questions followed from video interviews shown the previous two years, when several of our distinguished colleagues in their nineties explained how, as anthropologists, they faced death. Echoing them, this year's somewhat younger panelists characterized their professional identity as a lifelong vocation, almost a religious calling. One spoke of a debilitating chronic illness: others still travel to remote fieldwork settings. Further questions acknowledged our increasing distance—intellectual as well as temporal—from ancestral anthropologists. Panelists cherished the wisdom passed through chains of mentors, perpetuating links from one life cycle to the next.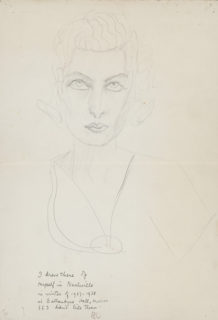 An invited session reviewed Generational Transitions in Anthropological Careers: Women's Experiences in Training, Research, Employment, and Life Course Engagement. The title reflected the fact that only women responded to the call for paper proposals. While revealing obstacles imposed by gender discrimination, their presentations developed a diversity of personal and professional trajectories. Research venues ranged from remote settings to sites close to home, the latter related at least implicitly to their own domestic roles. In brief, topical and theoretical orientations ranged from concerns with indigeneity and autonomy at the margins of governmental jurisdictions to interactions involving ethnicity, nationality, and counter-cultural lifestyles in cosmopolitan contexts.
A follow-up ASA column will cover highlights of the tour of the National Anthropological Archives. We were shown field notes, correspondence, illustrations, and miscellaneous artifacts reflecting the careers of anthropologists from the nineteenth century to the present decade. The displays and explanations at the Smithsonian facility in Maryland were intended to inspire us to consider depositing our own materials. Back at the AAA Annual Meeting venue on Saturday, National Anthropological Archives staff members and guest researchers participated in a pair of sessions, Anthropological Legacies: The Forgotten and The Missing, and the "Re-discovered," with accounts of the wealth of materials at the Archives and some of the historical findings they made possible.
One of the papers reported on the field notes of Ruth Landes as an example of information and insights that add to our understanding of what eventually appeared in her published texts. Some members of the audience had been present on Thursday for a presentation that examined the career of Landes in the contexts of her life and times. The double perspective created a synergy highlighting the biographical and historical themes that shape the motivations, choices, and opportunities—or restrictions—that always affect anthropological research.
I view Ruth Landes as an icon of the historicism inherent in the tradition of scholarship pursued by the Association of Senior Anthropologists. She developed a sensibility and formulated an agenda well ahead of her times. Landes grew up in the early 1900s in a New York household involved in labor and civil rights struggles. She came to anthropology by way of social work in studies of women exercising agency in marginalized circumstances. Attentive to intersectionality already in the late 1920s, Landes wrote her master's degree thesis on Jewish African-American women in Harlem who were their families' breadwinners. Sent by Ruth Benedict in the 1930s to do fieldwork with Plains Indian women, she emphasized how their individual initiative and leadership helped maintain family and community coherence. In her 1938-39 study of Candomblé groups, The City of Women (republished in 2006 by the University of New Mexico Press), she documented matriarchal features in the organization of an Afro-Brazilian religious movement. Along with her findings, Landes' close personal engagements in the field defied conventions. Despite her gifts in ethnographic description and analysis, her professional advancement was blocked by the gatekeepers—mostly, but not only, male—in her areas of specialization, and she did not attain stability in an academic career until late in life. Sally Cole's biography Ruth Landes: A Life in Anthropology (University of Nebraska Press, 2003) explores the relationship between her intimate and professional experiences and their relevance to issues of gender, race, and class that now are being confronted more directly.
Vivid memories linger from these annual ritual gatherings, each a composite of macro- and micro-encounters. The topics resonate between distinct moments—beginning perhaps with a particular paper or a conversation with an old or new friend—and a broader theme prominent in the Zeitgeist. In the discussions of the papers about Ruth Landes, two in the audience spoke of interactions with her in Brazil in the 1970s. The takeaway is not that anthropologists at the beginning of their careers cannot experience such magical moments connecting their personal, professional, and public lives. Rather, the longer anthropologists remain active and participate in forums such as the AAA Annual Meeting, the more they can offer to—and gain from—colleagues with their initial formative experiences in recent eras.
Jim Weil is program editor and president-elect of the Association of Senior Anthropologists.
Cite as: Weil, Jim. 2018. "Synergy across Generations." Anthropology News website, April 13, 2018. DOI: 10.1111/AN.832