We cannot fully comprehend today's activism without the complex histories of Black women's struggles against sexual violence.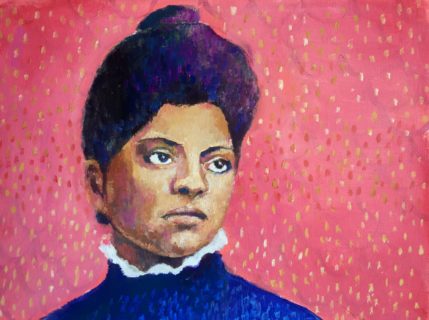 Several years ago I interviewed a retired scholar who was one of the first Black women to earn a PhD in anthropology. As a young student matriculating in a predominantly white institution in the mid-1950s, her experiences were harrowing. Upon completion of her master's degree in anthropology, one of her white male professors called her to his office and told her that she had too many strikes against her to earn a PhD. Those strikes included being a Negro, being a woman, and being attractive. This stunning assertion of white male superiority was not a new occurrence for this young Black woman. She understood that the professor was attempting to humiliate and degrade her for achieving beyond the raced and gendered expectations for Black students at that time. In his misogynistic mind, this resolute Black woman was not fit to enter academia—a domain of white, male, heteropatriarchal power—where she was not welcome and where she would be culpable for the sexual assaults that would be visited upon her.
Although weary of the many insults she had endured during her undergraduate and graduate years, the young student had the courage to apply to a university with a prominent anthropology department to earn her terminal degree. This highly accomplished woman did not speak about this incident during her early matriculation; any attempt to report the experience to university officials would have been futile. In the 1950s, on the cusp of the civil rights era, racial and gender justice were illusive ideals. Her resistance to racist and sexist brutality came in the form of personal determination to complete the PhD and become a role model for Black students in academia and anthropology.
We are also silenced in profound ways by not knowing the histories of Black women who have fought sexual violence.
As a Black feminist anthropologist, I have spent my career exploring the fascinating ways that Black women define and redefine the human experience, despite the barriers posed by the intersection of racism, sexism, and classism. This particular story speaks to the many ways in which women of African descent have stood up to discrimination and—through persistence—defined their own journeys. Nevertheless, the dehumanization of Black women is part of America's national race story. It is a story with a lineage extending back to the era of slavery when Black women bore the burdens of being either the mammy, whom the white mistress chose to view as asexual, or the lewd and lascivious jezebel who was held responsible for sexual attacks by the white master. These sexualized identities as well as the image of the Black male rapist, justified lynching and the violent oppression of Black women and men. To this day, deeply engrained racist images, the brutal history of false accusations of Black men, and the marginalization of Black women as rape victims, all contribute to the complex positionality of Black women in struggles against sexual violence. However, social and political actions against the pervasive grip of racism should not overshadow Black women's struggles for the right to safety in the workplace, in community life, and at home.
As grassroots activists and scholars, Black feminists have raised their voices and mobilized against sexism and misogyny in the name of Black women's survival. My examination of sexual violence involves not only deconstructing masculinity and patriarchy but also taking a hard look at cultural and social practices that have rendered Black women silent and invisible as targets of misogyny. It is important to talk about silence and silencing because these are powerful forces in the perpetuation of violence against women and a major theme in Black women's writings about sexual harassment, rape, battering, and other forms of abuse. In her book, Surviving the Silence: Black Women's Stories of Rape (1998), Charlotte Pierce-Baker argues that silences must be disrupted in order to heal and thrive, but also to bring Black women's voices to the struggle against sexual violence. Anthropologist Johnnetta Cole and her co-author Beverly Guy-Sheftall (2003) also discuss the notion of breaking silences in order to expand analyses of sexual politics within Black communities.
All over the world women are subordinated when they are taught to blame themselves for misogyny and brutality. On International Women's Day, I was reminded of the cultural and social practices that contribute to women's voicelessness in the protection of our bodies. At a local community panel, I listened to Iranian women's accounts of being sexually assaulted in holy places or being victimized by men while walking in public despite the protection of the hijab. They discussed the bitter irony of women being taught that if they cover themselves properly no harm will come to them. While listening to these women I recalled motherly talks about the protection of clothing and dress during my girlhood years in the Jim Crow South. My grandmother, my mother, and my aunts often spoke to the girls of our family about our bodies and our responsibility to behave responsibly in those bodies. We were taught that if we dressed appropriately, sat properly, and carried ourselves with dignity, men would respect us. Even as I came to realize the fallacy of those maternal theories, I also understood that the women in my family were passing on to us what they had been taught as young women. Instructing us to carry ourselves with grace was a survival strategy but we were not given the tools to speak out when necessary.
From slavery to the present, Black women have stood up to sexual violence while also fighting for race and gender equality.
We are also silenced in profound ways by not knowing the histories of Black women who have fought sexual violence. From slavery to the present, Black women have stood up to sexual violence while also fighting for race and gender equality. In the 1890s, journalist and race woman Ida B. Wells—one of the shining "sheroes" in Black women's history—waged a courageous campaign against lynching, which primarily targeted Black men who were often falsely accused of raping white women. Wells also spoke out publicly against the sexual exploitation of Black women by white men. Wells and members of the Black women's club movement stood in defense of Black womanhood within and outside of the Black community, understanding that Black women embodied and lived with multiple intersecting forms of oppression. While we revere Rosa Parks's valiant work against racism, her activism in the name of Black womanhood is rarely discussed. Parks's early work with the NAACP involved investigations of sexual assaults against Black women. In 1944, she traveled to Abbeville, Alabama, to investigate the case of Recy Hill, who had been gang raped by seven white men. In 1949, Parks investigated the rape of Gertrude Perkins, who was abducted and raped by two police officers in Montgomery, Alabama. Through these investigations, Parks spoke out against the blatant disregard for Black women and widened the lens on oppression to encompass race and gender.
Standing on the foundations built by Wells, Parks, and many other Black women, Anita Hill's undaunted testimony in 1991 during the Clarence Thomas confirmation hearing, brought public attention to the issue of sexual harassment in the workplace. Hill's accusations of Thomas's sexual overtures when they both worked as attorneys for the Department of Education and later, the Equal Opportunity Employment Commission, engendered conflicting views on race loyalty among many African Americans. It is also important to remember that in the days following her controversial testimony, a group of Black women wrote and published a manifesto supporting Anita Hill. Sixteen hundred women signed "African American Women in Defense of Ourselves" to denounce Hill's treatment at the hearing, assert that sexual abuse of Black women had never been recognized, and contend that Black women who dared to speak out were never believed.
Tarana Burke's grassroots activism against sexual violence is also a part of this Black women's history that must be known. In 2007, Burke founded Just Be, an organization that supports victims of sexual abuse. She started the #MeToo movement long before that phrase became a hashtag and a term associated with white women celebrities. In 1997, Burke heard a young Black woman's story of abuse and was unable to look at that woman and say, "me too." That phrase, and her silence, stayed with Burke and inspired her to create a movement to address sexual violence.
Black women and other women of color have expressed frustration with what seems to be white women's appropriation of the phrase, "me too." However, all women are vulnerable in societies that are grounded in misogyny. #MeToo and #TimesUp have attacked the silences surrounding sexual brutality by engaging in painful and courageous truth telling. The expansion of these movements requires coalition building and a willingness to learn about the many histories that have come together to fight patriarchal brutality—and the unique challenges Black and other women of color have faced in these struggles.
Meanwhile, Burke is standing on a solid legacy of activism. She understands that sexual harassment and all forms of violence against women are systemic hallmarks of patriarchal domination that are meant to degrade and control. Like many Black women before her, she is focused on youth—the most vulnerable members of her community. Through her organization, Girls for Gender Equity, Burke is changing the culture of sexual violence in schools, creating future leaders, eradicating the silences, dismantling patriarchy, and calling gendered violence by its name.
Cheryl Rodriguez is the director of the Institute on Black Life and a faculty member in the Department of Africana Studies at the University of South Florida. Her research explores community histories, women's anti-poverty activism, and feminisms in Africa and the diaspora.
Allison Adams is a painter based in Southern California. She earned her BFA from the California Institute of the Arts. Best known for her stylized oil paintings of women, she began the Groundbreaking Girls project (groundbreakinggirls.com) as a way to celebrate influential women of history and tell their stories.
Rodriguez, Cheryl. 2018. "Black Women and the Fight against Sexual Violence." Anthropology News website, May 10, 2018. DOI: 10.1111/AN.856