#MeToo is an opening for change—but can anthropologists look beyond the media moment to confront sexual violence and transform the discipline?
Those who speak up to share stories and experiences through #MeToo are asking others to acknowledge the reality of sexual violence, a laudable effort that also raises troubling questions of voyeurism, normalization, and the uncomfortable knowledge that media moments can go as quickly as they come. While we add our own voices to this conversation and acknowledge the bravery and significance of every voice, we are also uncertain about the intended audience of these revelations. Who is learning about sexual violence through the #MeToo movement and what do we expect will happen as a result of telling these stories? Anthropology needs to acknowledge both specific incidences of sexual violence and the broader issue of unequal distribution of vulnerability within our community of scholars.
Our reflections on these challenges are part of a tradition of work on experiences of sexual harassment and violence in anthropology, including among biological anthropologists in fieldwork situations (Nelson et al. 2017) and envisioning feminist praxis in anthropology (Berry et al. 2017). It is also indebted to the long legacy of feminist organizing within the discipline, which has rarely been celebrated or institutionalized. A roundtable that we organized at the 2017 AAA Annual Meeting called "Sexual Violence in Anthropology," which drew over 50 participants from multiple fields, provided the primary inspiration. The roundtable was the effort of two intersectional, feminist collectives working on sexual violence within anthropology. One recently published "Toward a Fugitive Anthropology: Gender, Race, and Violence in the Field" in Cultural Anthropology, and the other organized a similar roundtable at the American Ethnological Society Meeting in 2017. Two issues emerged from the discussion: First, our own disciplinary mythology around fieldwork and the bravery of the lone fieldworker, which contributes to making anthropologists—especially non-male, non-white anthropologists—vulnerable. Second, anthropology takes place for the most part under the umbrella of the contemporary university, which has developed approaches to dealing with sexual violence that are designed to minimize liability and are consequently ill-suited to the challenges that we confront.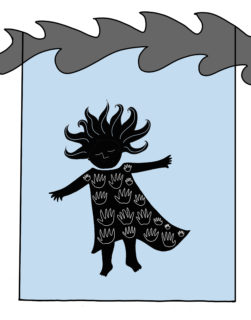 Different vulnerabilities, positioned insights

Gendered and racialized violence shapes the habitus, intellectual perspectives, and ideological commitments of anthropologists throughout their careers. Focusing on sexual violence in anthropology—rather than vaguer terms like "sexual harassment" or distancing frames like "the anthropology of sexual violence"—cuts to questions at the heart of the discipline: How are anthropologists imbricated in complex matrices of power and violence? And how they do they produce knowledge as gendered, racialized, and socially positioned beings? For certain types of data to emerge, seemingly unmediated, from the field, certain types of bodies have to implicitly become the anthropological default both in the field and in the academy. In solidarity with Berry et al., we too "refuse the emblematic racially privileged male anthropologist and the aforementioned assumptive logics of doing ethnographic fieldwork, both of which undergird the discipline's implicit masculinist 'shut up and take it' mentality in reference to gendered violence in the field." The same privilege that makes it possible to read the #MeToo movement's disclosures of sexual violence as revelatory also makes it difficult to recognize how profoundly embodied vulnerability can shape an anthropologist's experience of the field, providing the ground for different kinds of insights even when they come at a high personal cost (Johnson 2017). Confronting sexual violence in anthropology prompts us to rethink our methods and epistemological frameworks and pushes us to consider what it would mean to adopt an intersectional, feminist approach to our research.

Anthropologists who disclose experiences of sexual violence in anthropology publicly do so with the knowledge that they may be jeopardizing their access to future research sites, raising questions about their professionalism, and exposing themselves to further affective harm or emotional labor.

To understand how anthropologists are differentially positioned within the discipline, we must examine the tendency to bracket sexual violence. Anthropology's colonial roots, and its well-established self-critique of them, make it easier for certain kinds of violence—such as state violence—to shape our knowledge production. For example, being arrested in one's field site is recognized as a form of violence that fieldworkers may experience. While best avoided, it can also become a valid object of intellectual inquiry. Clifford Geertz's account of Balinese cockfighting begins with his fleeing the police, for example. In contrast, anthropologists have resisted recognizing their own structural vulnerability to rape and instead insisted on blaming individual researchers for the sexual violence they encounter (Steffen 2017). Such differing treatments of state and sexual violence reveal a dichotomy between masculinized bravery and feminized vulnerability that makes certain kinds of violence legible to and productive for anthropologists, while erasing other kinds—or, perhaps worse, rendering them theoretically uninteresting.

Masculinized encounters with violence are prestigious and can translate into professional success; sexual violence is not and does not. Although anthropology has the tools to build an understanding of sexual violence that recognizes both its structural and contingent dimensions, to openly discuss sexual violence in anthropology risks displaying something similar to what Navarro, Williams, and Ahmad (2013) call "the wrong kind of difference." Just as women graduate students and faculty, especially women of color (WOC), find themselves more vulnerable to sexual violence—in the field, by colleagues in the academy, or during everyday life— they also find themselves disproportionately bearing the burden of mentoring and advising students around issues of sex, gender, race, and power. Anthropologists who disclose experiences of sexual violence in anthropology publicly do so with the knowledge that they may be jeopardizing their access to future research sites, raising questions about their professionalism, and exposing themselves to further affective harm or emotional labor.

Indifferent institutions, institutional ambivalence

Institutional structures, including anthropology departments, research boards, universities, and the AAA, all play a role in producing and responding to sexual violence. Institutions classify what is dangerous for others while reflexively protecting themselves. As graduate students and early career scholars, our interactions with institutions have been largely mediated through liability and risk. To mitigate the university's liability in this age of risk management, researchers are responsible for managing risks by registering travel, attending safety trainings, and signing waivers covering harm and even death. However, the sexual harassment and violence we encounter in the field are often mundane, contingent on the intimate relationships we form with interlocutors and how we are embedded within shifting relations of power. A change in political regime or natural disaster can easily be recognized as danger by the State Department, but fieldworkers who encounter sexual violence must evaluate danger themselves.

A deeper reckoning is needed if we are to bring about significant change. Without it, our disciplinary knowledge and analytics remain flawed and incomplete.

In this context, institutional responses to sexual violence are predictably unsatisfying. Institutional Review Board processes, designed to protect research subjects from researchers, do not account for the multidirectionality of power or researchers' vulnerability (Huang 2016). In the event the researcher is assaulted by a subject, they can end up caught between an ethical obligation to "protect" their assailant and the need to ensure their own safety (Watt 2018). Since the 2011 Department of Education "Dear Colleague Letter" that outlined Title IX requirements specific to sexual violence, Title IX has become the main instrument for handling sexual harassment, assault, and misconduct on campuses—reports of sexual assault in the field to the Title IX office are moot.

As feminist scholars have argued, Title IX has further entrenched a culture of institutional protection wherein the university response is a matter of compliance and rape prevention is a matter of risk reduction (Doyle 2015). Faculty mentors are mandatory reporters, which has exposed the previously minimized volume of sexual violence, but remains a problematic practice that can put faculty in the position of having to report students' experiences of assault to their institutions, sometimes against their wishes (Flaherty 2015). In our collective experience, the most supportive responses come from individual faculty and peers who provide crucial emotional support and advocate for resources that support well-being. This comes with three caveats: First, not all faculty and not all departments are equipped to prepare students for the abuse they might encounter. Second, as noted, women and faculty of color disproportionately do this work. Third, institutional resources for survivors, such as covering medical care, often come with unforeseen effects. For instance, one university paid for therapeutic treatment for a researcher who had been sexually assaulted. In so doing, the institution flagged the region where she conducted fieldwork as "risky" and raised the insurance premium for all researchers, assuming that all researchers encounter a risk of sexual assault in the same way.

Continuing the conversation

In this fleeting media moment, we call on anthropology to take on sexual violence as a problem and an inequality that is a cornerstone of our modes of knowledge production. Sexual violence and the embodied vulnerability that makes it possible have made the terms of anthropological knowledge production costly for some and inaccessible to others. Mere acknowledgement that some people have bad experiences, such as #MeToo, is important but it is not enough. A deeper reckoning is needed if we are to bring about significant change. Without it, our disciplinary knowledge and analytics remain flawed and incomplete.

Beyond this moment of heightened awareness of sexual violence in its multiple forms, we hope the AAA creates a sustained space at its Annual Meetings for conversations about sexual violence to shift norms around how anthropologists understand risk, vulnerability, and ethics in the field and university. The AAA has only recently been willing to take sexual violence on as an explicit disciplinary and associational concern. At the 2018 Annual Meeting we will reconvene to discuss sexual violence, this time as one of 18 Executive Sessions. We look forward to continuing a conversation about sexual violence in anthropology that considers the complex intersections of gender, sexuality, race, class, and different embodiments in producing and distributing vulnerability.

Note: We would like to thank Eda Pepi and Alix Johnson for their comments, the other participants in our AES 2017 and AAA 2017 roundtables for generating these insights, and the attendees for bravely sharing their thoughts and experiences with us.

Mingwei Huang is a PhD candidate at the University of Minnesota, Twin Cities.

Vivian Lu is a PhD candidate at Stanford University.

Susan MacDougall is college lecturer in archaeology and anthropology at Keble College, University of Oxford.

Megan Steffen is a Postdoctoral Research Fellow in the Tsinghua-Michigan Society of Fellows.

Sally Campbell Galman is a professor of child and family studies at the University of Massachusetts-Amherst. As an anthropologist of childhood and visual artist, her arts-based ethnographic research focuses on the study of childhood, gender, and schooling, especially among young transgender or gender nonconforming children. She is an award-winning cartoonist and author of the Shane research methods series, with two new Shane books forthcoming this summer.

Cite as: Huang, Mingwei, Vivian Lu, Susan MacDougall, and Megan Steffen. 2018. "Disciplinary Violence." Anthropology News website, May 10, 2018. DOI: 10.1111/AN.861