Medico-legal systems must change how they respond to victims.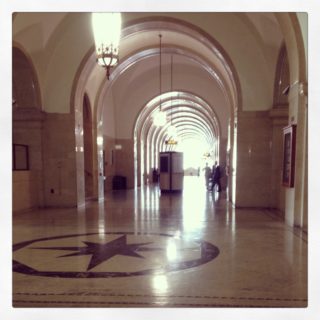 Many survivors of sexual assault neither seek out health care nor report to law enforcement, yet these two institutional responses represent the largest formal infrastructures we rely on to respond to sexual violence. As the #MeToo movement continues to set the tone for debate and provide a platform for survivors to tell their truths, it is worth examining the systems of response that are currently in place. How can these systems address the needs of sexual assault survivors, their families, and communities—and how might they fall short? What is the potential for movements like #MeToo and #TimesUp to transform our formal institutional systems for rape response?
I have researched sexual assault response in US clinics and courts for the past 16 years and the #MeToo movement has me grappling with what we as a culture and community have to offer those who come forward with their stories of sexual harassment, rape, and coercion. When survivors turn to the clinic and the court to address the injustices they have experienced, we must be mindful of how our institutional cultures reproduce deeply held mythologies about sexual violence. These mythologies are specifically insensitive to the ways in which race, inequality, and sexuality contribute to the harm of sexual violence. One of the hallmarks of recent hashtag activism is its commitment to an intersectional framework. Activists (and scholars) tie the elimination of sexual harassment and sexual violence to understanding the ways in which race, poverty, and LGBTQ+ identity create greater risk and harm. But are health care systems and criminal justice response able to incorporate these approaches into their institutional processes? The potential of the #MeToo and #TimesUp movements lies both in greater accountability to the publics that access criminal justice and health care resources, and a broader institutional and community landscape for addressing the harm of sexual violence.
Seeking care in the clinic
"She hates me because I am Black right?" This question was posed by a patient I call Sierra, in the middle of a sexual assault forensic examination. Sierra was one of the sexual assault victims I accompanied in the emergency room during her medico-legal sexual assault intervention. She asked me this question about the nurse conducting her examination while the nurse had left the examination room. (The context of this tense encounter is laid out fully in my book, The Violence of Care: Rape Victims, Forensic Nurses and Sexual Assault Examination). That a patient seeking care in the aftermath of rape might pose this question in the middle of a clinical encounter sounds the alarm bells as to the limits of post-rape care. While none of us could speak to whether the nurse was consciously racist, the experience of the patient was to feel alienated and uncared for and to question whether it was her racial identity that triggered the harsh treatment.
One might monitor with concern the possibility that politicians will step up regimes of policing, prosecution, and incarceration as a response to #MeToo.
The less than ideal experience some victims of assault meet with when undergoing the medico-legal sexual assault examination stems, in part, from the nurses' commitment to both patient care and criminal justice investigation. Patients are already shaken by their experiences of assault; the collecting of evidence can be a painful ordeal and impact their sense of autonomy and control over their bodies. Small acts of withholding, such as denying a patient food or drink so as not to contaminate or destroy the DNA sample you hope to collect, can be experienced as cruelty. This is compounded by the professional position of the forensic nurse, as nurses are often broadly associated with qualities of care and nurturance, and so to be denied care by a nurse can be particularly distressing for such vulnerable patients.
Some of the cultural conventions embedded in forensic intervention are manifest within the physical infrastructure of the clinic. For example, forensic suites are not designed to account for differently abled bodies and when disabled patients are cared for in these spaces, clinical staff must bring creativity and improvisation to complete the process. When care for victims is entangled with the goal of criminal justice investigation, the forensic intervention simultaneously produces evidence and also the potential to harm when victims' needs are given lower priority than the needs of the investigation. As more victims come forward to proclaim #MeToo, sexual assault response will have to meet their needs by centering the care of sexual assault victims as patients.
From the clinic to the courts
The second large infrastructure that comprises our central institutional response to sexual assault is the criminal justice system. During our fieldwork in the Milwaukee County Courthouse, the spectacle of up to 10 men shackled ankle-to-ankle slowly trudging down the courthouse hallway in single file was never something to which my research collaborator, Heather Hlavka, and I became accustomed. We began our stint at the courthouse to study sexual assault adjudication, and sat in the felony courts daily observing trials, hearings, and sentencings. Each morning began with the same jarring sight and sound: men dressed in brightly colored prison uniforms shuffling slowly behind each other, the heavy chain linking their ankle irons clinking loudly, reverberating in the cavernous hallway. This ritual replayed itself four times a day as deputies led the men to and from the jailhouse to the holding cells in the back of the courtrooms for the morning and afternoon sessions of court. Almost without fail, all of the defendants who were in custody were Black or Latino. As sexual assault researchers, we knew that sexual assault was not a racially stratified cultural phenomenon (Black et al. 2011). That is, rapes occur in every demographic in the United States. But the courts and the criminal justice system, one of the most elaborate public infrastructures we have established for responding to the crisis of sexual violence, disproportionately discipline and punish people of color who commit crimes against other people of color (e.g., O'Hear 2017; Pawasarat and Quinn 2013).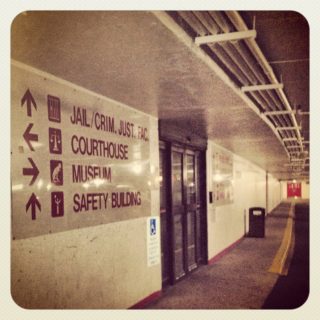 While coming forward to say #MeToo does not necessarily equate with filing a formal police report, public discourse often empowers lawmakers to reallocate resources. As such, one might monitor with concern the possibility that politicians will step up regimes of policing, prosecution, and incarceration as a response to #MeToo. In her iconic Village Voice essay, "White Lies, Black Myths: Rape, Race, and the Black 'Underclass'" (1992), anthropologist Micaela di Leonardo draws attention to her concerns that as a white woman giving a description of a Black assailant who attacked her, she would feed into racial stereotypes about criminality and harm, as well as historical tropes of racialized and sexualized violence. While some victims might find participation in the criminal justice process to be rewarding, others have spoken about their dissatisfaction with the process, regardless of the outcome. In her book, One Night: Realities of Rape (2002), anthropologist Cathy Winkler details her 10-year struggle to have her story taken seriously by co-workers, police, and prosecutors. She describes the roadblocks she met at every step of her journey—amateur medical response; unsupportive university colleagues; incredulous police—describing each experience as a form of revictimization.
Sexual assault draws a victim's entire network of friends and family into carceral view. Rachel, a young Black woman in Baltimore, Maryland, was sexually assaulted by her paternal uncle. The prosecutor wanted to interview her mother and best friend, which introduced complications as Rachel's mother had an outstanding warrant for her arrest and was caring for an infant. Rachel's decisions about how and when to participate in the criminal justice investigation were conducted in light of her concerns for all of her kin (Mulla 2016). The criminologist Beth Richie terms this phenomenon "the trap of loyalty" (2012), and argues that Black women face a terrible double bind when reporting crime and seeking resources and support for victimization. While Rachel was upset about the assault, she worried that pursuing the case would estrange her from her father. She seemed moved by her mother's willingness to speak to the prosecutor, but was concerned that her mother's arrest would leave her baby brother without maternal care. Rachel ultimately implored the prosecutor to drop the charges against her uncle, and after some consideration he agreed to do so.
It is important to remain critical of the system's potential to treat victims fairly, to keep them from harm, and to create and perpetuate instabilities and vulnerabilities within communities of color.
The seemingly endless resources that have gone into the expansion of criminal justice institutions, particularly prisons, could easily be abetted by the political momentum of #MeToo. Calls to make prison sentences harsher or to eliminate "rape kit backlogs" do little to prevent assaults. Victims like Rachel demonstrate that justice and safety are not always tied to formal institutions. Most perpetrators of sexual assault are family, friends, neighbors, and community members. Incarceration is not a punishment equally meted out across all sectors of our society. What is more, the evidence thus far is that imprisonment does not deter crime, and incarceration has not put an end to sexual assault. It is important to remain critical of the system's potential to treat victims fairly, to keep them from harm, and to create and perpetuate instabilities and vulnerabilities within communities of color. If politicians want to build the public infrastructure to address #MeToo, rather than focus on response, they must turn their attention to prevention.
Holding our systems accountable
Health care systems and criminal justice responses actively contribute to the risk and harm experienced by victims of violence. Both will continue to be important sites of sexual assault response in the era of #MeToo. They must, however, be sites of innovation and creativity that put the needs of survivors and their communities first. While we care for victims of sexual violence, we must imagine new ways to prevent sexual assault and hold perpetrators and communities accountable for sexual assault. In short, cultural transformation will come from thinking beyond criminal justice response and forensic intervention. If we continue to perpetuate clinics and courts in their present form, the next wave of #MeToo declarations may well refer to the experiences of survivors navigating these systems and negotiating unfair treatment.
Sameena Mulla is associate professor of anthropology in the Department of Social and Cultural Sciences at Marquette University. She is the author of The Violence of Care: Rape Victims, Forensic Nurses and Sexual Assault Intervention. In 2017, she was the winner of the SfAA/AAA Margaret Mead Award.
Cite as: Mulla, Sameena. 2018. "Sexual Violence in the Clinics and the Courts." Anthropology News website, May 10, 2018. DOI: 10.1111/AN.855