One of my friends in San Ignacio de Mojos, Bolivia was Don Santiago (not his real name). By the time I met him, he had already held several positions within the indigenous organizations that represent the Ignaciano community, and he had served as Secretary of Land and Territory during part of an extended legal battle to title land that indigenous communities farmed and occupied throughout the municipality. During one of our conversations, he reflected on his experience with this legal activism and the lessons he learned. One of those conversations surprised me. He described the law as a weapon that worked in a very particular way to defeat and dominate his opponents: law reveals their true intentions.
Don Santiago told me that he learned this from observing the lawyer contracted to work for the organization:
We had a very good lawyer, one who never let anyone dominate him. I learned from him. He recommended that 'we don't want to hear about indigenous people who let themselves be dominated by another sector that controls the resources. We don't want that.' The recommendation stuck with me. I said to myself, "That's okay. That's right. I'll learn all the norms, the laws, and I'll practice. And when the moment arises to do it, I'll look for what to do based on what the law demands."… Nobody fools me. That's why, if any lawyer who wants to, I say, "Here are my lawyers, so I'll find the fault (falla) where they want to lie to us, where they want to cheat us." There's no way around it.
I found Santiago's perspective on law interesting for several reasons. First, he describes law as a means to dominate individual opponents in person-to-person encounters. His comments prompted me to rethink about my own interpretation of law. I had been thinking about law in terms of systems: systems for encoding moral values, or for legitimizing a hegemonic order, or for defining persons as isolated, rights-bearing individuals, or for stripping indigenous peoples from the land. These kinds of systems certainly involve domination, in impersonal terms. They involve the subordination of classes of people, but their system-ness masks the social relations that they produce.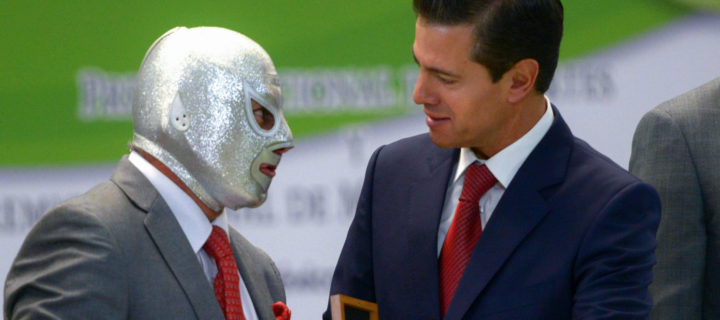 In Santiago's view, on the other hand, law is a tool for personal domination in a face-to-face encounter. A good lawyer is a lawyer who "never lets anyone dominate him." By memorizing the laws and resorting to what is written in the laws, Santiago aims to use this to his advantage. He hopes to uncover their true intentions, their tricks, and their false actions. Law, for Santiago, is a tool for him to expose what his adversaries are concealing.
This wasn't the only way people talked about law in San Ignacio, but it did resonate with a concept of political sociality at work there. The ability to speak is fundamental to political positioning. To be silenced or left speechless is to be dominated. Metaphors of masks are often used to describe such contentious interactions between people, and one way to silence someone is to "strip the mask off of them," that is, to reveal their true goals or intentions. For Santiago, then, law offers the power to strip the mask off of his adversaries by "finding the fault where they want to cheat us."
I thought I had uncovered a novel interpretation of the law. Feeling proud of myself, I shared my ideas with a close friend who works as a lawyer, and I described Santiago's conceptualization as "using the law to peek behind the mask of his adversaries." She replied, "That makes sense. That's pretty much why I went to law school."
In her pre-law-school life, this friend was a legislative assistant and found that she needed to know the law in order to recognize the hidden dynamics at work in her job. When her office was tasked with negotiating amendments to a transportation bill, one of the proposed changes dealt with streamlining the approval process for road construction projects. The language sounded innocuous to my friend. But one of her colleagues, a lawyer, recognized that the proposal was in conflict with the National Environmental Policy Act (NEPA), the law that requires agencies that receive federal funding to produce environmental assessments and impact statements. My friend's colleague was able to see the proposed provision as an effort to weaken NEPA. Like Don Santiago, because she knew the statutes, she was able to expose the true intentions behind the innocuous-sounding language of the proposed addition to the transportation bill. 
My friend reflected on this experience and concluded, "These people come to us and they want us to make these words law, and in order to understand what these words will do, you have to be able to see how they relate to the broader collection of laws…. You don't actually have to be a lawyer to know that, but you have to know the law." At the heart of the legislative system here in the US, she found relationships between people who used their familiarity with the law to achieve their ends and block their rivals. Knowing the law was the key to success in these interpersonal encounters. Just as Santiago had, she recognized that if you know the law, you can see the true intentions of the people you are facing. What I saw as a surprising vision of the law—one produced in a remote and very different context— turned out to be obvious to someone intimately familiar with law-making in the US.
Strange, meet familiar.
Chuck Sturtevant is a PhD candidate at the University of Aberdeen's Centre for Citizenship, Civil Society and Rule of Law. He writes about political anthropology in the Amazonian lowlands of Bolivia. His recent published work includes "Habilito: Debt for Life."
Cite as: Sturtevant, Chuck. 2018. "Law as a Tool to Reveal Your Rival's True Intentions." Anthropology News website, May 21, 2018. DOI: 10.1111/AN.867