What does anthropology have to say about privacy?
Ever since the early years of the Internet, privacy and public conduct have been hot button issues. Some initial bad experiences taught me and my departmental colleagues that all emails should be treated as public documents, which means they are not the place for expressing opinions about tenure cases or job candidates. Many years ago, I learned to think carefully before posting in a public forum, when I made an accusation on a bulletin board which turned out to be aimed at the wrong person, requiring many apologies and public begging for forgiveness (my humiliation is probably still up in the cloud somewhere).
I don't think the current controversies about manipulation of personal data from social media are really about privacy at all.
On the other hand (that hand that anthropologists are always using when they want to transcend an ethnocentric judgment), today's public debates about privacy and social media have the air of a moral panic about the powerless individual in a world of big government and huge corporations. Carried away by fear, we are driven to endlessly making choices about what we want others to know about us, though I doubt that most people actually read through the minute type of  a legal privacy policy when they sign up for a credit or loyalty card. But why so much public fury at the thought that someone somewhere is using "your data" (which you posted on Facebook) to improve their advertising?
An anthropological approach to the question of privacy would have to start from the position that privacy is a cultural construct that is related to hierarchy and power. One of the hardest aspects of my fieldwork with Q'eqchi people in southern Belize was our very different ideas about privacy. Q'eqchi' families lived together in one room, or two rooms divided by a porous wall of upright sticks. Having sex or getting dressed in the morning required a degree of willful nonrecognition, ignoring what you were not supposed to see and hear.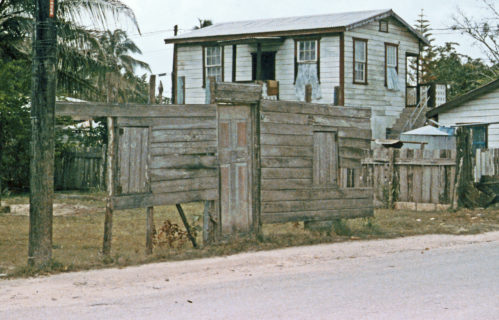 At the same time, Q'eqchi' villagers drew a very clear privacy boundary when it came to public behavior—you would never walk up to someone's house and look through the wall boards to see if they were home. Social rules demanded that you stand at least 10 or 15 meters away from the house and ask loudly if someone was home, and if someone did not answer "come in, sit down" you went away. Similarly, men and women had different bathing places in the river, and it was considered extremely dangerous for any two people of opposite sex to be alone together. Of course as an outsider these rules did not always apply to me, and I was often woken up early in the morning by the giggling of schoolchildren who were lined up along the wall of my house watching to see what the white man looked like in his underwear.
In the name of "choice" the state voids its responsibility for public safety, a habitable planet, and the rights of workers
I am sure other anthropologists have similar experiences. On a Fulbright seminar in the Netherlands, I noticed that most people kept the windows of their ground-floor apartments and dwellings unobstructed by drapes or shades, so anyone could look inside.
My hosts explained that Dutch people were showing that they had nothing to hide
, and it would be horribly impolite for passersby to actually look. The burden of privacy and moral boundary making was carried by the potential voyeur, not the inhabitants. In other European countries I have noticed that it is perfectly permissible to stare at strangers, even when they return the gaze, instead of furtively looking away as most North Americans do.
So clearly privacy is culturally relative. At the same time, forms of privacy are part of our primate heritage—chimpanzees are known to use deception, to hide food for example. Over the long span of human prehistory small communities have probably treated privacy with some suspicion, because it can conceal antisocial behavior. Radical social transparency can be an intrusive restriction on personal freedom, but then again, who said personal freedom should always outweigh social rules and codes of moral behavior? It is clearly not hard to construct an anthropological argument against a human right to privacy.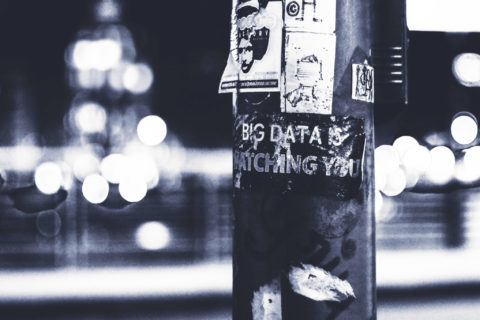 I don't think the current controversies about manipulation of personal data from social media are really about privacy at all. Instead they concern the legitimate reach of the state and its legal apparatus, and the degree of power and rights that the state has vested in private corporations. Activists have questioned whether corporations have rights at all, since their autonomy is granted by charters from individual states. But then the Supreme Court recognized corporations as entitled to "free speech," permitting them to spend as much money as they wanted on political lobbying. Making this an issue of personal privacy rather than public policy is exactly what critics of consumer society have called "individualization," the neoliberal devolution of public problems onto individuals as consumers.
Individualization makes it a citizen's responsibility to buy an economical car, rather than mandating efficiency for all vehicles. It makes each of us responsible for saving the environment by choosing dolphin safe tuna or recycling our plastic bottles, for human rights by making sure our strawberries are picked by workers paid a fair wage, and for our own health by checking cryptic lists of ingredients on food labels. In the name of "choice" the state voids its responsibility for public safety, a habitable planet, and the rights of workers. Indeed, some problems can be solved by appealing to health concerns and ideals of consumers in the marketplace, but in most cases regulation and enforcement is quicker and far more effective.
If our system were run in the interests of people, rather than corporations, we would not have to force every issue into a market-based frame. Each of us would not have to be responsible for the security of our phones and computers, solving problems created by a faulty operating system. We would not have to figure out for ourselves which vegetables have the least harmful chemical residues, or decide how much to donate to a charity that feeds the indigent and disabled in our community. These are collective problems, and in the end they are a lot more important than whether or not Facebook knows who my friends are.
Richard Wilk is Distinguished Professor and Provost's Professor Emeritus at Indiana University.
Further Reading
Maniates, Michael. 2002. "Individualization: Plant a Tree, Buy a Bike, Save the World?" In Confronting Consumption, edited by Thomas Princen, Michael Maniates, and Ken Conca. Cambridge, MA: MIT Press.
Cite as: Wilk, Richard. 2018. "Internet Privacy Hogwash." Anthropology News website, May 30, 2018. DOI: 10.1111/AN.872