"Every time one of these shootings happens, it puts us three steps backwards," Paula said to me during my first summer of preliminary fieldwork in 2012. Her concern stemmed from media discourse following the Aurora, Colorado mass shooting at a midnight movie theater screening of The Dark Knight Rises. Paula, a staff member at Vista, a New Orleans-based organization that provides mental health programs for individuals with mental illness and their family members, has good reason to be concerned about how mass shootings, like the one in Aurora, portray individuals with mental illness as dangerous and violent. This discourse further exacerbates existing stigma that individuals with mental illness face daily, and it discourages individuals from using services like those at Vista for fear of be seen as dangerous or violent.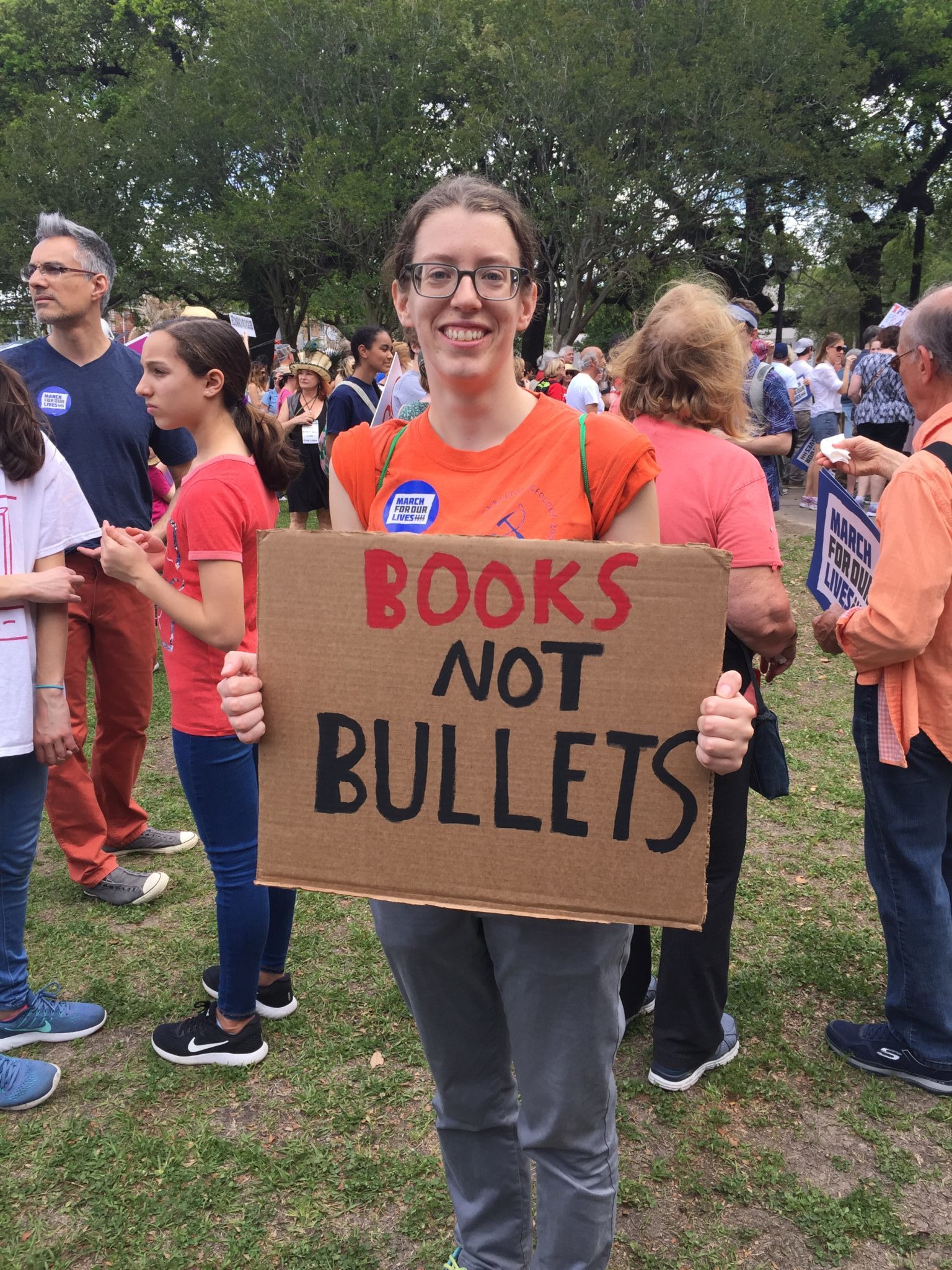 I often think back to Paula's comment whenever another mass shooting occurs because I notice another disturbing layer to the pattern in the news media. Whenever Black or Brown persons are associated with a mass shooting, they are automatically labeled as thugs, terrorists, or some other derogatory term. But when White persons commit a mass shooting, they have the privilege of having a mental illness—whether this label comes from family members, lawyers, the media, or politicians.
Equating mental illness to gun violence is a fallacy that our elected officials are quick to jump to after a mass shooting, and one with unintended negative outcomes for those who are already often underrepresented and lack power.
I have often thought about the connection between gun violence and mental illness, but not just in terms of mass shootings. Many of the Black men I interviewed for my dissertation research, which examined how individuals with chronic mental illnesses navigated the mental healthcare system in New Orleans and the role of stigma therein, were victims of gun violence or grew up witnessing gun violence in their neighborhoods. They shared their life stories and showed me their scars from bullet wounds. They don't have official post-traumatic stress disorder diagnoses, but they have experienced traumas I can only imagine. These stories also remind me of the health disparities that exist with race, mental illness, and gun violence because their stories hardly make it on the news nor do they receive the adequate healthcare services they need.
Challenges to researching gun violence
My fieldwork has led me to ask, What do we know about research on gun violence? So I did what researchers do: I looked for peer-reviewed research on the topic. The limitation here is the Dickey Amendment, passed by Congress in 1996 under pressure from gun lobbyists. The Dickey Amendment didn't exactly stop research on gun violence. Instead, the rule banned the Centers for Disease Control and Prevention (CDC) from using its funds to promote or lobby for gun control. The Dickey Amendment's effect, however, was powerful enough to prohibit research on gun violence for more than 20 years.
Furthermore, the National Center for Injury Prevention and Control (NCIPC), under the CDC, operates a National Violent Death Reporting System. Congress has prevented the National Violent Death Reporting System from being truly national by withholding funds to expand it. It only covers 40 states; Washington, DC; and Puerto Rico, leaving out two of the four most populous states: Texas and Florida. Thus, data that could be useful is incomplete for violence prevention researchers.
Earlier this year, in March, Congress passed the omnibus bill that could provide enough funding to cover all 50 states for the National Violent Death Reporting System. The omnibus bill also clarifies the Dickey Amendment, stating the CDC can in fact conduct research on gun violence. Although some researchers find the small wording change around funding to be a significant shift among our lawmakers, other violence prevention researchers remain skeptical.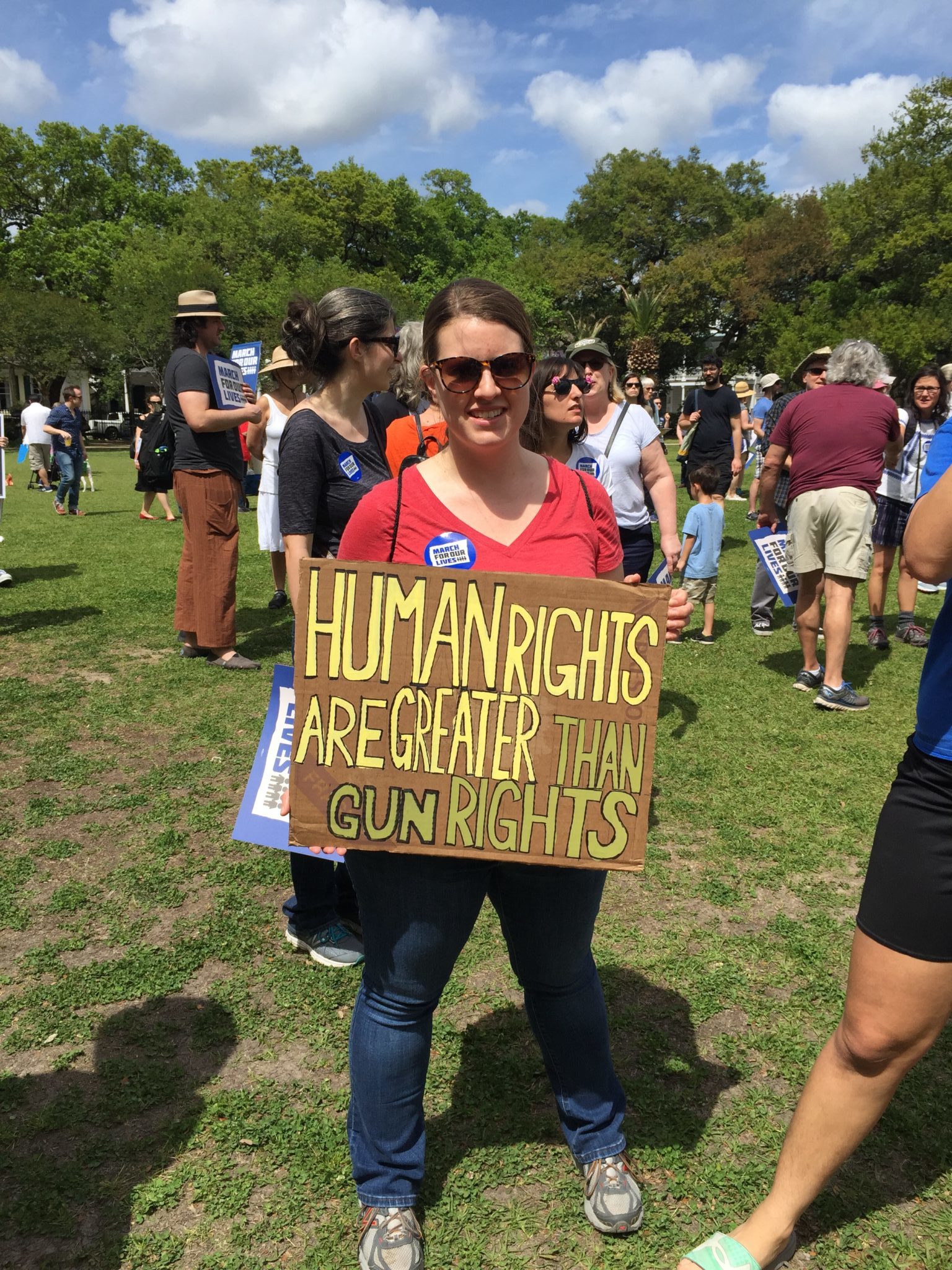 While I was looking for research on gun violence, I was pleased to find that the American Public Health Association (APHA) opened access to its collection of research papers, commentaries, and essays on public health and firearms published in The American Journal of Public Health in March. These articles are available to everyone, not just APHA members. Furthermore, the first issue of Open Anthropology this year focused on guns, beginning with an editors' note: "Enough: Anthropologists Take on Gun Violence" by Sallie Han and Jason Antrosio. I'm hoping public access to these resources will contribute to better collaboration among researchers.
Gun violence and mental illness
Reflecting back on my fieldwork, I think about the stigma individuals diagnosed with mental illness experience. Seeking help at programs that offer mental health services is an act of disclosure in itself for those with mental illness; for many, it takes courage and willpower to voluntarily come to a program that provides mental health services. However, when the media links mental illness to violence, I wonder how this impacts individuals who are trying to seek these services.
During my three years of fieldwork, I met people who were in psychosis almost every day. This did not necessarily mean these individuals were dangerous; in fact, most were friendly and appeared happy. However, an Order for Protective Custody (OPC) can be issued in Louisiana, like many states, upon the request of a credible person for an individual when one reasonably asserts that a person is a danger to themselves or others or gravely disabled; the impairment must be a result of a mental illness or substance abuse, and the person must be unwilling to seek treatment on their own. A medical professional completes these assessments. Someone experiencing psychosis is not the same as someone in crisis who needs an OPC.
When politicians equate mental illness with gun violence, it distracts from the crucial discussion of gun violence as it relates to our society.
What do we make of politicians who advocate for better mental health services when mass shootings occur? I'm someone who will always advocate for better mental health services, especially in Louisiana, which has been operating on severe budget cuts to its behavioral health system the past several years. Ironically, one of the few times our politicians advocate for better mental health services is after a mass shooting. However, equating mental illness to gun violence is a fallacy that our elected officials are quick to jump to after a mass shooting, and it is a fallacy with unintended negative outcomes for those who are already often underrepresented and lack power.
Psychiatrist Amy Barnhorst wrote an op-ed earlier this year in the New York Times about why the mental health system doesn't identify mass shooters when they come in to get care. In addition, the National Alliance on Mental Illness issued a statement after the Parkland shooting that the rhetoric by Trump and the National Rifle Association "reinforce inaccurate and negative stereotypes and create barriers to having real conversations about how to improve the mental health services that lead to recovery and participating in American society by people experiencing mental health conditions."
When politicians equate mental illness with gun violence, it distracts from the crucial discussion of gun violence as it relates to our society. Other distractions I've seen recently are politicians arguing that video games, bullying, taking Ritalin, smoking, and YouTube videos are the cause of shootings. As Jonathan Metzl and Kenneth MacLeish (2014) state:
Neither guns nor people exist in isolation from social or historical influences. A growing body of data reveals that US gun crime happens when guns and people come together in particular, destructive ways. That is to say, gun violence in all its forms has a social context, and that context is not something that "mental illness" can describe nor that mental health practitioners can be expected to address in isolation.
As researchers, we need to approach gun violence research as an academic freedom, and in doing so, work towards restoring federal funding for this type of research. Not only do we need to expand our research to debunk the all-too-common media trope linking mental illness to gun violence, but we also need to examine the role that racism plays in this idea and the impacts it has on People of Color within our communities. This research-based evidence can in turn impact mental health policies. Once we have evidence-based policies, we might be able to prevent gun violence.
Saira A. Mehmood is a PhD candidate in the Department of Anthropology at Southern Methodist University and a visiting scholar at Tulane University. She can be followed on Twitter at @SairaAMehmood.
Please send your comments and ideas for Anthropology News columns to SMA contributing editors Dori Beeler ([email protected]) and Laura Meek ([email protected]).
Cite as: Mehmood, Saira A. 2018. "The Fallacy of Equating Gun Violence with Mental Illness." Anthropology News website, June 25, 2018. DOI: 10.1111/AN.892