The 166
th

 anniversary of Frederick Douglass' address to the Ladies' Anti-Slavery Society in Rochester, NY, asks, "What to the slave is the fourth of July?"

In Frederick Douglass's famous oration, "What to the Slave Is the Fourth of July?," he calls himself a citizen, but the speech is full of references to "your national independence" and "your political freedom." This ambivalence reflects the bitter irony of celebrating the anniversary of the Declaration of Independence while black men and women were held as slaves, bought and sold like animals. And although he honors the principles of the Declaration of Independence, he rails against "the everyday practices of this nation," including the slave trade by which "many a child has been snatched from its mother." He laments that he is "not included within the pale of this glorious anniversary!" He cannot glorify the signing of the Declaration of Independence because he was not included in the community this commemoration constructs.

The contradictions that Douglass raised in 1852 are as salient today as they were then. Thanks to the work of people like Douglass, chattel slavery is no longer an everyday practice. But struggles over who is, and who is not, included in the national community continue. By celebrating the Fourth of July—a day of national community-making—with a scathing criticism, Douglass calls out the exclusion of blacks, even free blacks like himself, from enjoying full citizenship

Although we often talk about belonging in "yes" or "no" terms that resemble how we talk about citizenship, Douglass reminds us that the lived experience of constructing community is far more complicated. Douglass's description of his position—a citizen but excluded—reveals a far more subtle and graduated situation than traditional conceptions of citizenship would accommodate. Yes, there are moments when belonging is utterly revoked, as when an immigrant is deported. But far more often, these moments are mediated through small inequities or unspoken discrimination. Belonging in this sense is not a question of absolute rights that one has or does not have, but the varied ways these rights are enacted or restricted in relation to socially constructed communities.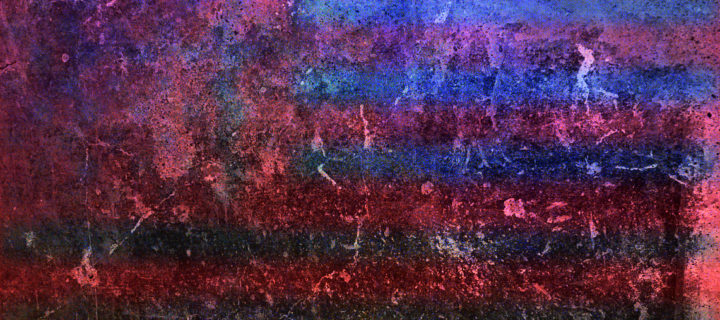 This speech stresses that communities are not pre-existing entities that are out there, waiting to be described. Rather, we construct our communities every day through the things that we do. These actions include telling histories, participating in public commemorations, voting in elections, and erecting or maintaining monuments. What's at stake, as we construct communities through these practices, is who can claim to belong presumptively, and who must speak or act in certain, restricted ways. These are contentious issues.
Take, for example, Virginia. On June 12, Corey Stewart won the Republican nomination for Senator. A Minnesotan by birth, Stewart has principally appealed to voters with a full-throated support for Virginia's monuments to the white supremacists who fought for the Confederacy during the Civil War. Stewart, like other defenders of these monuments, claims that they simply represent "history."  This claim rests on the premise that representing history is a matter of the neutral recounting of facts about what happened in the past. But it is not neutral matter.
Monuments and celebrations (and debates about monuments and celebrations) are visible, public incarnations of this process of constructing a community. Monuments lend weight and permanence—quite literally—to particular versions of what a community should look like. Celebrations like the Fourth of July mark these versions of community as worthy of our honor. They make relatively recent configurations of national identity seem as if they were ancient and noble. When we remove a monument or choose a different celebration, we reveal the very constructed quality of these communities.
This is not a trivial matter. And it is not just an issue of who feels at ease in a community. Being less well positioned means having your possibilities constrained. It means that you might be called on to account for yourself for something that another person does not. It means having to behave in certain ways in order to get the civil treatment that others take for granted. This is what's at stake when people are accosted for carrying out the most ordinary activities like barbecuing, napping, even buying mentos—while black.
The unspoken quality of this differentiated belonging also amplifies the unpredictability and anxiety for those whose identity had placed them in a privileged position to claim belonging. Even subtle changes can feel deeply unsettling, as though their privileged position is at risk.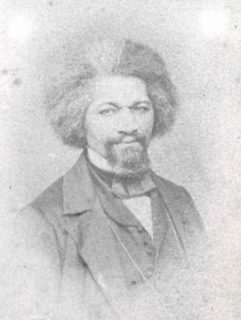 And, since communities are constructed through everyday practices, the process is always ongoing. I am not arguing that a white supremacist construction of community is not enduring. Rather, I'm suggesting that it is maintained through ceaseless efforts. Contesting this construction of community also requires ceaseless efforts. It can happen through grand public gestures—erecting monuments, re-envisioning celebrations, or changing the names of schools— and through subtle, day-to-day actions of the sort that rarely make the news. 
And, as Frederick Douglass reminds us, this has always been, a contentious process. For every claim about what a community is like and who belongs, other claims would construct the community in a different image. This is also why responses such as hosting a massive barbecue for black people are so effective. They challenge the social construction of a park or other place as a space where black people don't belong.
As Douglass noted, when we choose what to celebrate, we are constructing a community in which some people belong and others don't. Celebrating histories—selecting, sorting, and representing stories from the past—constructs communities. When we tell histories that cast white supremacists as heroes, we are constructing communities where white supremacy belongs.
Perhaps its time we celebrate heroes like Frederick Douglass instead.
Chuck Sturtevant is a PhD candidate at the University of Aberdeen's Centre for Citizenship, Civil Society and Rule of Law. He writes about political anthropology in the Amazonian lowlands of Bolivia. His recent published work includes "Habilito: Debt for Life."
Cite as: Chuck Sturtevant. 2018. "What Are We Celebrating?" Anthropology News website, July 4, 2018. DOI: 10.1111/AN.898