Textbook prices have been on the rise for years. It's time we tackled the problem.
I recall the excitement and democratizing promise of the Internet of the 1990s. I got my first email address in college during that decade. I remember coming home for Winter break and my mother warily asking if I was certain that Hotmail didn't have a connection to the sex industry. I rolled my eyes at her naiveté. I learned how to download free songs using Napster and to join chat rooms to speak to strangers about topics I had never heard of. Accessing new ideas felt free and frictionless. My roommate taught me how to install ICQ on my bulbous blue Apple computer. I can still remember the thrill of sending instant messages to my classmates anywhere on campus. When a friend from my poetry club told me about the blog he was writing I thought it was the most subversive and edgy form of publishing I had ever heard of. Internet technology made the world seem limitless and exciting!
Reflecting on my students' experiences with technology and educational materials today, I am astounded by how much things have changed. For starters, many educational texts have moved from print to digital. Technological advances of speed and rich media have made digital texts dynamic, engaging, and responsive in ways that didn't exist before. However, along with these advances, networks of pay walls and mazes of access restrictions have been constructed around academic publications. Gone is the expectation that marked the technological boom of the 1990s that new knowledge and ideas should be free or low cost. The liberating excitement of easy access and collaboration seems to have slipped away in many ways, while paradoxically, technological advances have made such access and collaboration ever more possible. We have become accustomed to an online architecture that serves as a metered barrier to journal articles, textbooks, library resources and, ultimately, ideas. Although the notion that access to knowledge ought be a "pay to play" privilege is not necessarily new, what is new are the skyrocketing costs of educational materials and the degree to which these costs are normalized (and naturalized) for many of our students. The rising cost of textbooks may not top your list of concerns in the context of net neutrality legislation, an under-qualified white supremacist president, attacks on undocumented students, gun violence in schools, and the like. But it isn't a small matter. The effects that the high cost of textbooks has on student success, persistence, and even interest in our discipline are great and consequential.
We ought to also consider it an ethical obligation to ensure basic anthropological knowledge, in the form of introductory textbooks, is available to all without a high financial barrier.
In 2016, I conducted an informal survey of nearly 250 community college students enrolled in my anthropology courses. I learned that roughly 70 percent had trouble paying for their textbooks; 55 percent divulged that they sometimes delayed buying textbooks or opted to not buy them altogether because of the costs. Nearly 80 percent of those who delayed buying textbooks believed this negatively affected their learning and grades. These numbers roughly echo the results of other nationally (and more methodologically sound) surveys conducted in recent years such as that produced by US Public Interest Research Groups in 2014 (
Senack 2014
). Most troubling, these surveys also indicate that the costs of textbooks for college students have risen faster than inflation, tuition, and the cost of housing, increasing some 800 percent between 1978 and 2012 (
Perry 2012
). Textbook costs can impact how many classes students take and which courses they choose.
Some college and university administrations are now interested in supporting the open access movement to provide low-cost and free educational materials to students. University systems in states such as Minnesota and California are directing substantial sums of money towards open access development. States such as Oregon, Washington, California, and Texas have even passed legislation requiring institutions of higher education to provide students with information about courses that require only open educational resources (OER). With ever increasing tuition costs and state governments reluctant to pay for a greater share of public higher education, open access textbooks may be the low hanging fruit of administrative efforts to reduce student costs. Such efforts also fit well with our discipline. After all, ours is a fundamentally reflexive discipline composed of critical bricoleurs engaged in a constant inquiry into why things are the way they are from every possible perspective, especially underprivileged perspectives. Yet our gaze seems to overlook the irony of producing potentially liberating insights about humanity that only the most privileged of our students can access. Just as one of our ethical obligations is to make our research results available to our research participants, we ought to also consider it an ethical obligation to ensure basic anthropological knowledge, in the form of introductory textbooks, is available to all without a high financial barrier.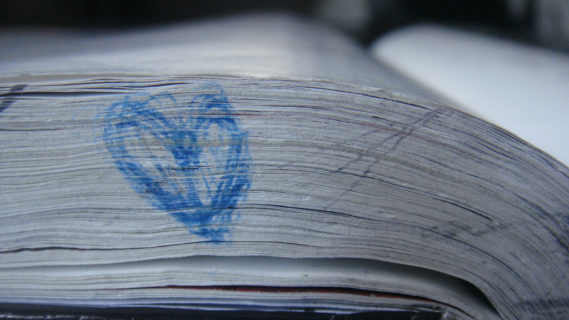 Yet, the challenges to producing open access materials include a concern about quality as well as the hurdle of the cost of production and maintenance. Importantly, particularly in the context of our discipline, there is a lack of theory relating to the free distribution of anthropological knowledge. Anthropological insights substantially shaped multidisciplinary theoretical perspectives such as liberation pedagogy, postcolonial theory, feminist critiques, and critical theory. Likewise, I believe we have a lot to contribute to the praxis of OER. Just as we interrogated the ethnographic authority of anthropological writing and representation of past generations, we ought to also explore the potential impact of OER on decentering traditional academic authority. And in this light, we ought to also explore what sorts of expertise have been left out of educational materials of the past. As an anthropological community, we need to consider a number of important questions related to the value of traditional publishing and whether there ought to be a limit to open access publications. How do we protect the provenance of our ideas in OER while disseminating them as widely as possible? How compelling are the financial arguments against OERs for individual scholars and organizations such as the American Anthropological Association? We also need to grapple with the fact that like any technology or human product, open educational resources are not value-neutral but in many ways represent a form of activism. We need to explore these concerns as well as the values that are representative in the open access publication movement.
Anthropology has come relatively late to the open educational resources movement. Most other liberal arts disciplines have produced more open access publications than anthropology. In 2017, a new online open access cultural anthropology textbook, Perspectives: An Open Invitation to Anthropology, was published with the support of the Society for Anthropology in Community Colleges. The editors—Nina Brown, Laura T. González, and Tad McIlwraith—estimate that the textbook has had at least 10,000 users in the past year. These numbers suggest a desire for introductory OER materials in the discipline. A similar effort is also under way to produce a multiauthored introductory biological anthropology open access textbook edited by Beth Shook, Kelsie Aguilera, Lara Braff, and myself. Supported by a $25,000 grant from Minnesota State, this open access textbook should be available by the end of 2019. These and a handful of other open access textbooks published online under a creative commons license are beginning to meet the anthropology OER demand.
Anthropological futures points to the democratizing promise of open access anthropological publications as well as the urgency for anthropologists to become engaged with the significant implications of the high cost of our textbooks. Writing on the theory and practice of open access anthropology is welcomed by a new journal supported by the General Anthropology Division, Teaching and Learning Anthropology, or in the Teaching Anthropology Interest Group blog. I hope you will join the discussion.
Katie Nelson is an instructor of anthropology at Inver Hills Community College. Her current research focuses on migration as a central human adaptive strategy. She also studies identity, belonging, and citizenship(s) among migrant and undocumented populations in the United States, Mexico, and Morocco. She is an editor of Teaching and Learning Anthropology and chair of the General Anthropology Division's Teaching Anthropology Interest Group.
Cite as: Nelson, Katie. 2018. "Opening Access to Anthropology Textbooks." Anthropology News website, July 17, 2018. DOI: 10.1111/AN.915