Psychiatry is in crisis because it failed to integrate symptom classifications with biomarkers. Its future depends on finding new ways of bringing disparate insights together.

Any kind of anthropological future is enmeshed with the future of the people that we study. In my case, these people are psychiatrists. News-style answers to the question of what lies ahead might feature big data, artificial intelligence, or wearable technologies. Yet psychiatry's future is also more uncertain at the moment than it had been in a long time.

Major companies, including AstraZeneca, GlaxoSmithKline, Merck, Novartis, Pfizer, and Sanofi, abandoned or drastically reduced research into neuropsychiatric disorders in the 2010s.

The future of psychiatry lies in overcoming two profound crises. The first crisis is the National Institute of Mental Health's (NIMH) departure from the American Psychiatric Association's (APA) new edition of its diagnostic manual, the DSM-5. Right before the APA unveiled DSM-5 in 2013, NIMH declared that DSM categories "lacked validity" and that research on mental disorders should not use DSM any longer (Insel 2013). The so-called Bible of psychiatry has been declared unfit for purpose.

The second event is the retreat of pharmaceutical corporations from funding research into new drugs. While generic versions of existing drugs continue to be bestsellers, pharmaceutical industries found investing in new molecules too risky to be continued. Major companies, including AstraZeneca, GlaxoSmithKline, Merck, Novartis, Pfizer, and Sanofi, abandoned or drastically reduced research into neuropsychiatric disorders in the 2010s. A former vice president of neuroscience at Eli Lilly even asked "why it took so long for the industry to abandon psychiatry" when it was clear that "not a single mechanistically novel drug has reached the psychiatric market in more than 30 years" (Fibiger 2012). With no new products are on the horizon, the industry could not sustain spending any more money on it.

These crises are connected to each other. DSM sets the standards for how pharmaceutical companies get approval for the treatments they want to market. Clinical trials need to enrol patients with specific problems rather than a wide spectrum of complaints. Hence the evolution of the DSM is tied up with the evolution of psychopharmaceutical research and development (R&D). In the past, diagnostic innovation seemed to foster pharmacological innovation, and pharmacological developments influenced diagnostic revisions. With the double crisis of DSM-5 diagnostics and the withdrawal of pharma R&D, this nexus looks broken.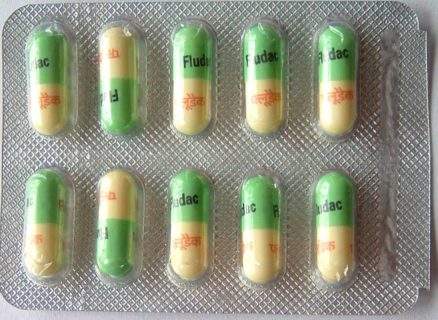 For some psychiatrists, these events mark the dawn of a new era. NIMH is working out the details of a new approach called the Research Domain Criteria (RDoC) project. RDoC starts with the notion that mental disorders are dysfunctional patterns in brain activity that can be studied upward through behaviours and self-reports, and downwards through cellular, molecular, and genetic traits. RDoC does not distinguish between the normal and the pathological in the way that DSM does. RDoC research wants to find pharmaceutical cures in the long run, but this is not a short-term goal.
Alongside and rivalling RDoC, are attempts at harnessing big data for psychiatric diagnosis and, eventually, treatment. An NIMH project aims to record the behavioral patterns of hundreds of thousands of volunteers. By linking medical records to continuously updated data streams from mobile devices, psychiatrists hope that algorithms can detect unknown clusters of traits. This would allow, eventually, to rebuild diagnostic classifications directly from the data, without the mediation of expert committees (Gordon 2017). Biotech start-ups such as Mindstrong have entered this terrain as well, with research on how "digital biomarkers" can be correlated to clinical evaluations, brain scans, and genetic testing.
The crisis in psychiatry can be described as a failure of biocommensurations. "Commensurations" are processes of comparing disparate entities with each other by establishing a common criterion (Espeland and Stevens 1998). The goal of commensurations is to evaluate if an entity can be exchanged or substituted for another entity. Commensuration processes differ by how difficult, routinized, technologically elaborated and acceptable they are. In turn, biocommensurations are all forms of commensurations that involve vitality, health, disease, and healing. All commensurations are about life in one way or another. At the same time, all biocommensurations go beyond the sphere of biological life to involve one or many other value spheres. Adding the "bio" suffix to commensurations helps to highlight moments when life and vitality are directly evaluated, measured, and exchanged.
Most biocommensurations are so routinized and accepted that they do not produce friction. For example, it is usually agreed that a packet of generically produced 20mg of fluoxetine is biocommensurable with 20mg of brand name Prozac. Whenever biocommensurations are less obvious, arguments start. For example, are the results of a clinical diagnosis of psychiatric symptoms biocommensurable to the results of a genetic test or a brain scan? Or, is the burden of disease posed by HIV infections biocommensurable to the burden of major depressive disorder? Biocommensurating mental disorders with well-known other conditions such as cancer or heart disease through disability-adjusted life year (DALY) calculations, have propelled mental health to a far more prominent place in global health. There are also many cases when a form of life is deemed to be irreplaceable by other entities and becomes "bioincommensurable." Bioincommensurables are not beyond comparison or beyond exchange in and of themselves, instead they were compared and found to be too contentious to be reduced to an acceptable common criterion.
DSM-5 was unable to integrate insights into biomarkers with its symptoms-based diagnosis. Genetic and neuroscientific data could not be commensurated with existing disease classifications. What appears as "schizophrenia" as phenotype does not correlate with its genotype. The departure of pharmaceutical companies from R&D marks another kind of failure of biocommensuration, the failure to create an economic return from R&D investments. The future of psychiatry was redefined as making disparate domains of brain circuitry, genetics, life events and reported symptoms commensurable to each other (RDoC); and to make new diagnostics commensurable with behavioral patterns recorded by mobile devices. Crunching large biobehavioral datasets will let new symptom clusters emerge. Future therapies will have to run through further processes of biocommensuration, for example, cost-effectiveness analyses.
Psychiatry is in crisis because it failed to commensurate symptoms with biomarkers, and it failed to commensurate new drug molecules with therapeutic successes. Biocommensuration does not just capture changes in psychiatry, but also speaks to other concerns in medical anthropology. Critiques of biological reductionism, health commodification, neoliberalization, marketization, and metrics-based governmentality need to grasp biocommensurations as multi-level social processes with open futures. Medical anthropologists have been using a range of "bio" concepts to describe political economies of health, including biopower, biological citizenship, biocapitalism, bioeconomy, and biofinance. All these terms grapple with revaluations of vitality and health, yet none of them was able to integrate quantifiable value calculations with qualitative value judgements. Medical anthropology can reconfigure relations between diagnostics, therapies, habits, markets, and technologies by exploring why some biocommensurations work and why others fail.
Stefan Ecks is co-founder of the Medical Anthropology Program and a senior lecturer in social anthropology at Edinburgh University. His research explores global pharmaceutical markets, mental health in South Asia, and access to health care in India. Recent publications include the monograph Eating Drugs: Psychopharmaceutical Pluralism in India (2013).
Cite as: Ecks, Stefan. 2018. "Biocommensurations." Anthropology News website, July 19, 2018. DOI: 10.1111/AN.925