The early morning hours may be evolutionarily beneficial.
"Nothing good happens after midnight" is a phrase that might be taken with a grain of salt in light of recent research on the timing of human births. A seminal 1956 study, showed that the number of non-induced, vaginal births in US hospitals peaked between 1:00 a.m. and 7:00 a.m. and declined throughout the day. Ample research has since supported that finding. So far, however, the pattern has only been documented in Western settings, which are highly medicalized with elevated rates of intervention in labor and delivery.
Today, human babies are born throughout the day, but clustering of births in the early morning hours may have been evolutionarily beneficial.
In a recent paper published in  the American Journal of Physical Anthropology, my colleagues Claudia Valeggia and Laura Goetz and I found that this pattern also occurs in a minimally medicalized setting.
Most primates give birth during the time of day that they are least likely to be disturbed, with a few exceptions. Today, human babies are born throughout the day, but clustering of births in the early morning hours may have been evolutionarily beneficial. Because hunter-gatherer groups would have been united during early morning hours (as opposed to later in the day when groups might have dispersed to forage), mothers birthing at this time would likely be better protected from predators and hostile neighbors, and have more female social support (see Honnebier and Nathanielsz 1994; Rosenberg and Trevathan 2002; Trevathan 1987).
However, more evidence of early morning peaks in human births occurring in culturally and ecologically distinct populations would be needed to support this as a potentially evolved human universal pattern.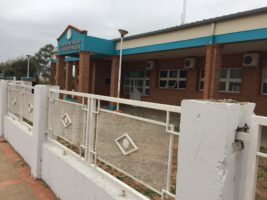 To test this hypothesis, we accessed delivery room records from a rural hospital in the province of Formosa, northern Argentina. The records were shared with research affiliates of the Chaco Area Reproductive Ecology (CARE) program, and included births from Criollo and indigenous Qom/Toba and Wichí women delivering between 2001–2004. Due to the temporal nature of the data, we used circular statistics when analyzing the birth counts to reach a biologically meaningful mean hour of birth.
We found that births at the rural hospital significantly peaked during the early morning hours, with an average birth time of 5:24 a.m. The hour of 2:00–3:00 a.m. had the highest number of births, and 7:00–8:00 p.m. had the lowest. 
Ancestrally, during the early morning hours most group members were likely still resting, allowing for increased maternal-infant bonding and recovery, protection, and female social support.
These findings support the previous research in Western settings that suggest the pattern may have been selected for to increase the number of human births at the most favorable time of the day for mothers and infants. Birth in the early morning would be a more peaceful time as most members of the group were likely still resting, allowing increased maternal-infant bonding and recovery, while the presence of the reunited group would have given the mother protection and female social support, which she might not have if she gave birth in the afternoon when the group had dispersed.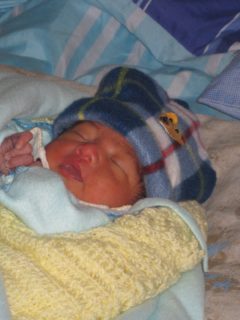 Despite the consistency of this pattern, several avenues of research have the potential to provide additional evidence for the advantages of early morning births. The ultimate explanation for the peak of early morning births warrants more investigation on hunter-gatherer activity and sleep patterns (Yetish et al. 2015)  More work on the proximate mechanisms for the timing of birth is also needed, although researchers have found strong evidence for the role of melatonin synergizing with oxytocin to induce labor (see Sharkey, Cable, and Olcese 2010; Sharkey, Puttaramu, Word, and Olcese 2009). Finally, as this is just one study conducted in a non-Western population, it will be necessary to see if the pattern is consistent in other non-Western settings. For such an established pattern, the future directions of research on the topic have many possibilities, and it appears that some very good things can indeed happen after midnight.
Carlye Chaney is a graduate student at Yale University.
Cite as: Chaney, Carlye. 2018. "The Human Birth Hour." Anthropology News website, August 10, 2018. DOI: 10.1111/AN.941