What anthropologists can do to support asylum seekers and the interpreters who serve them.
It started with people tagging me on Facebook during the first few days of the family separation crisis at the US–Mexico border. Concerned friends drew my attention to legal aid groups who were working at the border, and asked if anyone could find interpreters for lesser-spoken and indigenous languages. The legal aid groups circulating calls for language help were not looking for the professional, experienced or qualified interpreters I work with in my ethnographic fieldwork in immigration courts. These legal aid groups were seeking "volunteer translators." Not paid, not interpreters, and with no proven credentials, these volunteers could be anyone at all; they did not even need to be physically present, they could talk over video.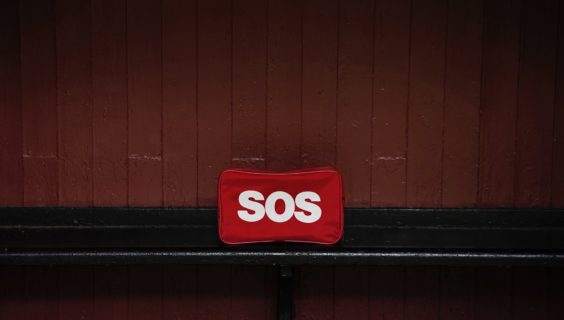 For years I have observed how the immigration law community routinely de-prioritizes professional language services in practice. It felt frustratingly familiar to see the openness with which otherwise commendable legal aid groups admitted that they were not seeking to locate or pay professionals. It was also familiar to reassure friends that the interpreters I know are indeed quite busy these days, and I gave the same explanations as I did the year before, at the onset of the first travel ban in January 2017.
But the next group I saw circulating such requests surprised me—my fellow anthropologists. Our profession is connected to a broad base of multilingual speakers, including those of the least spoken languages in the world. But before sharing requests for "volunteer translators," we should step back and examine how we direct our resources in times of crisis, so that our help is not ultimately harmful.
The myth of interpreter replaceability
Calls for "volunteer translators" reproduce the conventional crisis narrative: "This is an emergency, and we need as much help as possible, as fast as possible. Anyone is better than no one at all." Here, the need for interpreters becomes temporary, interpreter positions become fillable despite skill or certification, and the mode of communication inconsequential—all of which constructs this metanarrative: interpreters are perpetually replaceable. Historically, treating interpreters as replaceable has not only threatened interpreting as a profession but also has generated the exact shortage of interpreters that becomes highly visible in a state of emergency like the family separation crisis.
The replaceability framework also perpetuates the myth that professional indigenous interpreters do not exist. To the contrary, the professionalization of indigenous interpreters is on the rise in the United States.
It is important that anthropologists understand the key facets of this replaceability framework so that we do not reproduce it. The interpreter replaceability framework relies on multiple myths. One of the most prevalent suggests that speaking ability in a language also signals interpreting ability. Speaking ability, however, does not indicate that a person can adequately interpret in a high-stakes, legally complex scenario, especially one involving a vulnerable population that includes traumatized people and very young children. Interpreting is a skill acquired through years of training. And, contrary to what the calls for "volunteer translators" might suggest, interpreting is distinct from translating, which involves the medium of text.
Furthermore, video and telephonic interpreting are not considered up to professional standards. Over video, important facets of interaction such as gesture, facial expression, and voice quality, which are important for building trust and empathy, are likely to be lost. These subtle skills are an important part of interpreting, and especially crucial for working with vulnerable or traumatized populations, with whom it is often difficult to build trust to elicit important information. Therefore, replacing a professional who may have requested funds for travel with a non-professional over a condensed medium adds another dimension to the replaceability framework: it is acceptable to replacing both the interpreter and their embodied skills.
The replaceability framework also perpetuates the myth that professional indigenous interpreters do not exist. To the contrary, the professionalization of indigenous interpreters is on the rise in the United States. Many indigenous migrants—who themselves sought and were granted asylum—had a trial by fire learning of interpreting skills have started community-based organizations to train interpreters. Asociacion Mayab in San Francisco and Maya Vision in Los Angeles were founded in this way, with the purpose of training new generations of professional interpreters to work in high pressure environments, doing legal, medical, and educational interpretation. Although the languages that these organizations support are indeed uncommon and often framed as "obscure," many of these interpreters are easy to find—so long as we look for them, support their work, and insist they are not replaceable with relatives, children, or non-professionals.
Resisting the manufactured interpreter shortage
Despite increasing immigration court requests for interpreters of indigenous languages—Kanjobal and Quiche are among the top 25 most-requested, and in 2015 and 2016, Mam was ranked eighth, above French and Korean—employers, government agencies, and non-governmental organizations have played little-to-no role in sponsoring interpreter training in indigenous communities. These same government agencies and contractors, private interpreter agencies, and legal aid groups additionally have not invested resources in sponsoring work visas for well-known interpreters with professional experience, keeping the pool of qualified interpreters working in the United States smaller than it needs to be. At the same time we know investing in interpreting is possible as there are exceptions: Catholic Charities, which has trained interpreters on and off as part of their refugee relief program, and California Rural Legal Assistance's Indigenous Program are among them.
Efforts to make interpreters employable and not replaceable often challenge the economic interests of employers, as these initiatives inevitably drive up wages. In this way, the "shortage of interpreters" is one of the many labor shortages in which scarcity is engineered to keep wages low, and replaceability frameworks are part of a set of practices that private law firms, legal aid groups, and predatory interpreting agencies use to lower the wages of qualified workers by threatening to replace them with less qualified workers.
As professionals ourselves, we should always hesitate to participate in the devaluing of any labor or skill, and instead look to enhance equality of opportunity. When moments of crisis arise, we can reformulate how we respond to those in need of language services: We can come together as a community to support funds for the travel of qualified interpreters of indigenous languages, rather than reproducing patterns of selecting lesser qualified individuals. We can leverage our institutional relationships to support those indigenous and community organizations already training interpreters. We already have the power to build a stronger safety net for asylum seekers well beyond moments of crisis, and doing so starts with supporting, not replacing, qualified professionals.
Sonya Rao is a linguistic anthropologist at UCLA. She writes about language rights and the labor issues of language service professionals. In particular, she focuses on interpreters who work in immigration contexts.
Cite as: Rao, Sonya. 2018. "Communicating in Times of Crisis." Anthropology News website, August 16, 2018. DOI: 10.1111/AN.947