Nikolas Bourbaki interviews Tobias Rees on his recent book.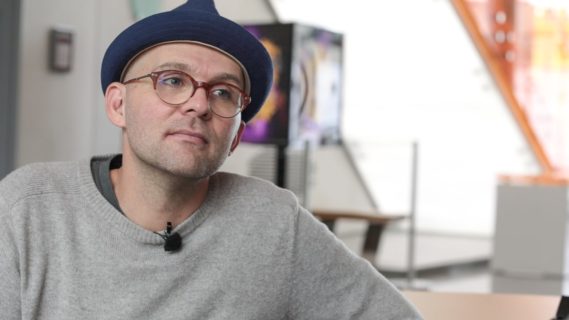 How does your title, Plastic Reason, capture the core argument of your book?
This may sound odd but I don't think my book has any core argument.
What?
The big theme of the book is of course how the discovery of plasticity upset the classical concept of the brain as a fixed and immutable structure. But there is no overall core argument that would organize and arrange the stories assembled in Plastic Reason. In fact, I could say that one of the major points of Plastic Reason is precisely to not have a core argument.
 You have to explain that.
Let's make a distinction between core argument and field-based writing.
To have a core argument usually means to curate your fieldwork findings in terms of an overall theory. It means to arrange the many unforeseen, wild, intense, exuberant, even chaotic instances and observations that make up one's fieldwork in terms of an overall explanation or argument. The effect is that fieldwork findings are then reduced to data to be structured and ordered by theory.
I was entirely overwhelmed by the idea that what the brain is, how it is known, how we understand the ways in which it gives rise to the human—that all of these things could be changing.
That is certainly one way of practicing anthropology, but I was intrigued by the discovery that the field has a dynamic of its own. I fell in love with how the field gave rise to unexpected stories that cut across whatever prior interests I had. And so, in contrast to the core argument approach, I think of Plastic Reason as a field-based book. It is composed of different episodes, surprises, little discoveries, and lines of exploration, all of which emerge from my fieldwork, all of which are related to one another albeit in non-linear, broken ways. They don't add up to something coherent—or to an argument.
I wonder whether the two approaches are as mutually exclusive as you make them seem.
Indeed, they are often blurred. But as you just said yourself, they are different kinds of approaches. And I was less interested in blurring them than in keeping them apart. All the more so because my whole work is about that which is singular, which escapes the already known, which cannot be subjected to or explained in terms of a theory.
What led you to this decision to write a field-based book?
The shortest answer would be to gesture to my commitment to freedom—to that which escapes and cannot be subsumed—and to the overwhelming beauty of fieldwork. But let me try out two different answers.
The first I call the beauty of emergent forms line.
As I lay out in the book, I never planned to study neurobiology. When I arrived in Paris, I had never read articles let alone books about the brain. But then a series of unforeseeable turns disrupted the fieldwork design I had laid out for myself—and I began working in a neurobiology lab.
The situation I was in was quite difficult. I simply knew nothing about the brain and its many histories. I didn't know what was interesting about the work in the lab in which I had arrived—or whether it was interesting at all.
In short, my starting point was not knowing, was ignorance and uncertainty. My notebook of the first months repeatedly asked: What am I doing here? What is interesting about the lab? Is there a project? As I had no answer, my despair grew and grew.
And then, at one point or another, I made a curious discovery. Some, not all but some, of the many chance events and encounters that made up my fieldwork seemed to speak to each other. The longer I thought about this, the more I became enamored with the idea that the episodes that made up my fieldwork were giving rise—as if by themselves—to an emergent form.
I really was intrigued by the ways in which disparate episodes, that is, episodes that really had little to do with each other, seemed to come together, as if they were building blocks of a story I had the duty to record and tell: a story composed of lines of flight that didn't necessarily add up into something coherent but that all revolved in one way or another around the effort to think the adult brain in terms of a ceaseless embryogenesis.
When I then began writing Plastic Reason, I was much less concerned with having a proper academic argument than with finding ways of writing that would let the form my fieldwork give rise—to emerge in such a way that the reader could partake in the beauty of its emergence.
Having an argument—that would have meant to do violence to the beauty of fieldwork.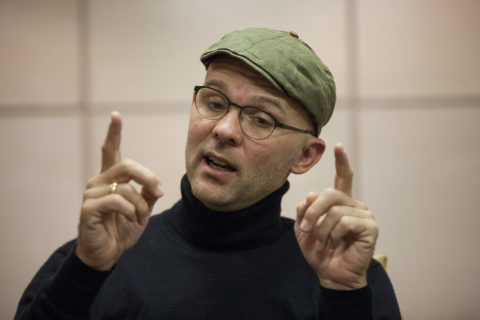 And line 2?
Let's call line two the foreign moons of reason line. This is a reference to a passage from a 1924 lecture by Marcel Mauss: "The very serious problem of the categories of the mind has been raised. The Aristotelian categories are indeed not the only ones which exist in our minds, or have existed in the mind and have to be dealt with."
For more than two thousand years philosophers had taken it for granted that thought is organized by similar categories. And though some disagreed about what these categories are, the vast majority assumed that the ten categories Aristotle had listed in his Organon really were the ones that organized thinking. Mauss now wonders, well, what if this were all wrong? What if the categories of the mind would change? And based on these questions, he then imagines a project of extraordinary poetic beauty:
Above all it is essential to draw up the largest possible catalogue of categories; it is essential to start with all those which it is possible to know man has used. It will be clear that there have been and still are dead or pale or foreign moons in the firmament of reason.
Imagine such a catalogue!
Indeed, this is very beautiful.
If categories of thought indeed order how we think—or perceive—of ourselves, if they really constitute the world in which we live, and also the things amidst which we find ourselves living, then what does it mean for these categories to dissolve?
Imagine that, perhaps, no new categories have emerged yet that reconstitute the world: how open, how new, the world must be in such an instance!
Anyhow, Mauss was not the first to suggest that the categories can change. The first, I think, was Levy-Bruhl, and in many ways Mauss's lecture was a response to provocations by Levy-Bruhl. But without going into the nitty-gritty aspects of the historical circumstances, I think one can argue that the debate between Levy-Bruhl, on the one hand, and Mauss and Durkheim, on the other, is as much the source from which classical modern ethnography (think of Evans-Pritchard) has drawn as is the French history of science, from Bachelard to Canguilhem to Foucault. All of these authors were concerned, if perhaps in different ways, with instances in which the categories that order thought change.
As do you in Plastic Reason.
As do I. Except that this sounds too planned, too retrospective.
Imagine me in Paris, not knowing what my project is, and then, suddenly, it first occurred to me that plasticity could be the emergence of a new moon of reason.
If categories of thought indeed order how we think—or perceive—of ourselves, if they really constitute the world in which we live, and also the things amidst which we find ourselves living, then what does it mean for these categories to dissolve?
I was entirely overwhelmed by the idea that what the brain is, how it is known, how we understand the ways in which it gives rise to the human—that all of these things could be changing.
Anyhow, the reason why I have turned to the foreign moons of reason line is that I came to think that the only way to bring into view the breaking open and falling apart of categories of thought is to attend to all those instances in which this falling apart is tangible: instances in which the brain is released from our categories, in which it escapes them, in which it become something else, something not yet stabilized.
As I am interested in the irreducible openness that rules when categories fail, it seemed impossible to me to study this failure in seemingly stable theoretical terms. Wouldn't it be counter-intuitive to subject the singular to the general? I am intrigued by rendering visible the instability of all knowledge, including anthropological knowledge, and hence I could not subject the story of my fieldwork to the harmony of illusions we call theory or argument.
To Be Continued…
Tobias Rees is Reid Hoffman Professor of Humanities at the New School for Social Research, director at the Los Angeles-based Berggruen Institute, and a fellow of the Canadian Institute for Advanced Research. He is author of Plastic Reason (2016) and After Ethnos (2018), and coauthor of Designs for an Anthropology of the Contemporary (2008).
Please send your comments and ideas for Anthropology News columns to SMA contributing editors Dori Beeler ([email protected]) and Laura Meek ([email protected]).
Cite as: Rees, Tobias. 2018. "Plastic Reason, Part One." Anthropology News website, September 17, 2018. DOI: 10.1111/AN.964