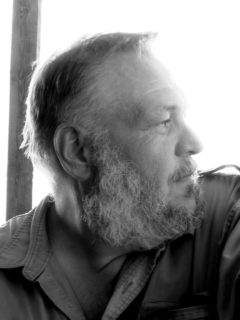 Rates of academic and professional publishing continue to climb—each year some 1.3 million articles are published in scholarly titles. Yet despite that massive output, we know that the products of anthropological knowledge include more than what's captured in peer-reviewed journals.
To better preserve those other forms of knowledge production—and to make them more visible and available to others—we're developing a freely accessible repository for all kinds of anthropological knowledge, including article preprints (green open access), conference papers, technical monographs and gray literature reports, datasets, project metadata, or any other kind of information anthropologists of all kinds and from all areas deem appropriate. Yes, commercial platforms like Academia.edu and ResearchGate exist, but we can already see them shifting to "premium" features available only to those able to pay, and few who follow academic publishing will be surprised when one or both are acquired by the major commercial publishers. There is also precedent; AAA previously tried to develop such a repository in collaboration with the Social Science Research network (SSRN), until SSRN was acquired by Elsevier.
To ensure this is an anthropological resource advancing the discipline as a whole, we've invited peer organizations to join an advisory committee helping to guide and shape the repository's development and operation. Participating groups that have agreed to provide advisory input to date include the Royal Anthropological Institute, the American Association of Applied Linguistics, the American Association of Physical Anthropologists, the Society for American Archaeology, the Linguistic Society of America, and the Society for Applied Anthropology.
To better preserve those other forms of knowledge production—and to make them more visible and available to others—we're developing a freely accessible repository for all kinds of anthropological knowledge, including article preprints.
In July, I traveled to Brazil to brief the World Council of Anthropological Associations and the International Union of Anthropological and Ethnological Sciences (currently in the process of combining into a bicameral World Anthropological Union) on the initiative, and to invite them to appoint international representatives to the advisory committee.
Perhaps understandably there were questions: Why is AAA doing this? How do we as an association gain from the initiative? And, why is AAA developing a repository instead of transferring funds to other international entities so that they can create their own? There were concerns about the number of American entities included and whether international voices—especially those from the global south—will be adequately heard. There also were a range of concerns about how we will meet different national standards and expectations for data access, protection, and privacy. Meeting the disparate and often conflicting expectations of AAA members is daunting, fairly and forthrightly meeting those of dozens of other worldwide organizations much more so.
But that international perspective is critical; as anthropologists we appreciate better than anyone the importance of diverse viewpoints and perspectives, informed by the concerns and experiences of anthropologists living and working in different contexts across the globe. It's also critical because of the growing number and complexity of international guidelines regarding data privacy and access, and the ethical implications of making certain kinds of data accessible in these troubled times.
These concerns already impact each of us. As just one example, earlier this year AAA reviewed and revised all aspects of our internal processes and external partners to ensure compliance with the European Union's General Data Protection Regulation, which took effect in late May. Those changes—necessary because we serve members on both sides of the Atlantic—allow members greater control over their digital footprint, but also create new obligations and requirements we as an association must meet on an ongoing basis.
The repository poses technical, practical, and ethical challenges. Some are already apparent; others will become clearer and more pressing along the way. Meeting those challenges, and the responsibilities the repository will pose, is no small matter. Most of us have seen how digital platforms can be manipulated to spread misinformation, skew opinion, or spew hate. How do we limit intentional misuse, much less unintentional apophenia and pareidolia, without serving as intellectual gatekeepers or censors?
Those challenges are enough to give anyone pause, but in many ways they simply mirror the challenges we already face as a discipline. We'll meet them with your help and with the help of global partners. However, doing so will require all of us to work together toward common goals for the common good, with uncommon commitment and creativity.
The repository is intended to meet your needs and those of our colleagues around the world. Its success will depend in large part on you and how you use it to share anthropological insights, advance anthropological scholarship, and increase the disciplines' global impact and reach.
I hope you'll join us in making the promise of the repository a reality.
Alex Barker is AAA President.
Cite as: Barker, Alex. 2018. "A Repository for the Common Good." Anthropology News website, September 18, 2018. DOI: 10.1111/AN.978