The revolution in information and communications technologies, which had so much promise for broadening access and participation in scholarship, certainly seems much darker and more ominous now. Social media platforms have been weaponized to subvert democracies and weirdly globalize local nationalisms. Bots and "Big Data" powered analytics, aided by the profit-driven complicity of Facebook and Twitter, now target millions with individually-tailored lies and disinformation. Our engagement with social media now means navigating a territory swept up in a storm of memetic and psychological warfare waged by nation-states and international networks of oligarchs. These realities even broke the fertile dystopian imagination of author William Gibson, who had to rewrite his next novel set in the near-future, in order to accommodate Trump's rise to power in his storyline.
Archaeology, at least as an ethical practice, both requires and helps to sustain democratic civil society.
Several important works have focused greater socially-informed criticism on the anti-democratic (mis)uses of digital technology. In 2014, Evgeny Morozov published "To Save Everything, Click Here: The Folly of Technological Solutionism" to attack what he saw as the naive technocratic optimism of Internet advocates. More recent works focused attention on power inequalities and the lack of public oversight and accountability in algorithm-driven decisions behind everything from résumé screening to policing and surveillance, medical insurance, and applications for welfare benefits. Two recent books, "Weapons of Math Destruction" by Cathy O'Neil, and "Automating Inequality" by Virginia Eubanks, highlight how digital data and algorithmic modeling reinforce and exacerbate wealth, racial, and other social inequalities.
These examples illustrate a clear urgency in the need for greater intellectual and political engagement with digital technologies. The fact that manipulated databases, social networks, and bots helped to destabilize the world's most powerful nation highlights how indifference toward digital issues can no longer be an ethically defensible position. While the archaeological past may seem remote from today's online media battles, our ability to practice archaeology and communicate with our stakeholders and colleagues all depends on the outcomes of political struggles over digital information spaces.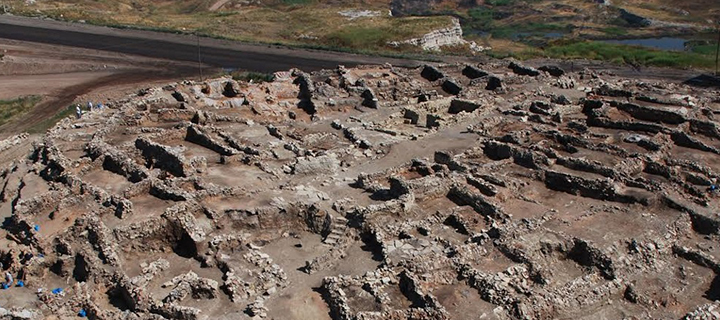 Archaeology, at least as an ethical practice, both requires and helps to sustain democratic civil society. Many of the dysfunctions and problems in archaeology, especially with respect to diversity, gender dynamics, and increasingly contingent employment conditions, reflect wider social problems. Any progress we make in addressing these concerns within archaeology can have wider positive impacts, and vice-versa. So positive archaeological engagement with digital media can similarly have wider positive impacts.
Various federal and state  government agencies create and manage key archaeological datasets as they enforce historical protection laws. However, these data, together with the archaeological landscapes they document, can be lost if historical protection laws become undermined. Already, the Trump administration has systematically attacked and deleted data, reports, and other information about climate change. The Trump administration has signaled its indifference to cultural heritage issues by withdrawing from UNESCO and privatizing vast tracts of public lands. These attacks highlight some of archaeology's information vulnerabilities. A hostile political environment can not only mean accelerated site destruction, but also the loss of irreplaceable archaeological information collected over decades by public agencies.
Safeguarding data represents a need to safeguard civil liberties, civil society, the environment, and a broader understanding of our world.
Given the daily news onslaught of increasing authoritarianism, kleptocracy, war, bigotry, poverty, and environmental problems, the fate of abstract electronic databases seems low on the priority list. However, safeguarding data represents a need to safeguard civil liberties, civil society, the environment, and a broader understanding of our world. This last point is key. Data are often integral to how we try to understand the world.
Data become increasingly politicized and precarious in situations of growing authoritarianism. Authoritarians attempt to dictate what is and is not true. Truth must conform to the needs of vested interests and ideologies, or it will be suppressed. Last year, two other colleagues and I volunteered in a large "Data Rescue" effort to help archive federal information resources endangered by the Trump administration (covered in Wired). As archaeologists, we focused on a data clearing house run by the National Park Service as well as some 20,000 web pages, especially those that discuss underrepresented community (African American, Asian American, Native American, LGBTQ) experiences of US national parks.  
All of these efforts require time, technology, and data curation skills. In our case, we needed to use digital library infrastructure to securely preserve the data and Web crawlers to archive Web pages, as well as write custom software scripts to interact with data clearing house APIs (Application Program Interfaces, which enable software interactions with information systems). Years of engagement in digital archaeology helped us cultivate the skills and expertise required to help safeguard these public information resources. These kinds of skills need to be much more broadly distributed across the discipline. We may face future political crises that can endanger data.
More urgently, our own normative practices continually work at cross-purposes to our information stewardship obligations. Our own entrenched publishing practices and reward structures compound our discipline's information vulnerabilities. Archaeological data curation still remains generally half-hearted and irregular, even when specifically required by granting agency "Data Management Plans." Archaeologists are reluctant to share data, much less to invest time and thinking in metadata documentation, cleaning, and standards alignment. Their reluctance to share and archive these data means that irreplaceable documentation—typically collected at public expense and through public permitting processes—languishes, under-studied and at risk of irretrievable loss. In effect, the lack of support and reward for data curation erases the documented record of the past.
Years of advocacy for open access, data repositories, and data publishing services, as well as calls for more reproducibility in archaeological publication, all underscore the need to reform our discipline's dysfunctional status quo. Rethinking publication practices means reframing much of the practice of archaeology. For archaeologists working in contexts with a history of colonialism, understanding which data should and should not be ethically shared requires practices of community archaeology, respect, and genuine collaboration. But even outside such situations, all archaeologists need to consider how publication practices align with their obligations to their colleagues, researchers in different disciplines, and other public communities.   
Reluctance to share and archive these data means irreplaceable documentation, typically collected at public expense and through public permitting processes, languishes, under-studied and at risk of irretrievable loss.
Greater professionalism and intellectual engagement with digital data will have important impacts inside and outside of archaeology. Making (ethically appropriate) data and analysis code public, as advocated by "reproducible research"  practitioners, would give more credibility to archaeological knowledge claims. More routine sharing of data and analytic models will also start jumpstart more general data literacy skills in our discipline. We need to learn how to better evaluate and critique data, tacit assumptions that may bias data, quality problems, and other factors that may shape interpretation of data.
In developing these competencies to improve our own publishing practices, our field will be better equipped to teach general data literacy competencies to students. Archaeology offers rich opportunities for teaching data literacy. We regularly create and use complex structured data. We also have long standing and rich intellectual traditions informed by the humanities and social sciences. These factors make archaeology a fertile ground for honing the critical thinking and analytic skills required to dig deeper into data and claims made from data. Given the increasingly powerful role that data and algorithms play in our society, combining data literacy with social science understandings will be fundamentally important for cultivating twenty-first-century citizenship. Student exploration of the questions and challenges inherent in archaeological data can work toward this larger goal.
Recent years have shown how the weaponization of information technologies can undermine and assault democratic institutions. If archaeology can flourish as an ethical practice, it must more actively engage with digital data. In arguing for the importance of data, we're not suggesting that data are wholly objective or empirical. Data are never complete, perfect, or absolutely objective. As brilliantly discussed by Cathy O'Neal, data reflect our incomplete and often biased views of the world. Because data, like other forms of knowledge, are imperfect, they need to be a part of open conversations and debates in civil society. If we do a better job at making data more open to critique and evaluation from people with a wider variety of perspectives, we can improve both the data and our understandings derived from them. By confronting this challenge head-on, we can repair a future that now seems so broken.
Eric Kansa is the program director for Open Context, an archaeological data publishing venue. His research interests explore research data informatics, research data policy, ethics, and professional context of the digital humanities. He blogs at Heritage Bytes and is on Twitter (@ekansa)
Cite as: Kansa, Eric. 2018. "Reclaiming a Broken Future for the Past." Anthropology News website, October 4, 2018. DOI: 10.1111/AN.985