Anthropology News (AN) is the official news source and record of the American Anthropological Association. It is a news source of anthropology for and by AAA members.
AN Staff
AN staff provide a wide range of support to keep AN online and in print it fresh, on time and high quality. We welcome a great diversity in ideas, opinions, debates and research among anthropologists, and believe all of those should be celebrated in AN.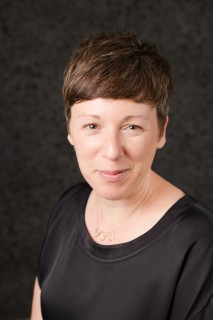 Natalie Konopinski joined the AAA staff in October 2015 as the Managing Editor of Anthropology News. In this capacity she manages the editorial development and production of AN and anthropology-news.org. She is the main contact for In Focus one-time authors and regular contributing editors. Please also contact her for In Memoriam pieces. Natalie received her MA (Hons), MSc and PhD in social anthropology from the University of Edinburgh, UK. She has taught anthropology at the University of Edinburgh and served as a visiting scholar at the School for Conflict Analysis and Resolution at George Mason University. Prior to joining the AAA Natalie worked as a development editor for SAGE/CQ Press. Natalie can be reached at nkonopinski@americananthro.org.
Elyse C Bailey (AN Digital Editorial Assistant) provides extensive support for anthropology-news.org. She is the main contact for the AN Opinion columnists and is available to help all regular contributors better utilize the website. In addition, she uploads and formats new contributions from one-time authors, manages the AN calendar, helps answer AN–related questions, and provides additional support to the managing editor as needed. In her non-AN time, she supports the AAA journals during editorial transitions and with annual deadlines. Prior to her position at AAA, Elyse interned at the Petrie Museum of Archaeology in London, England and also served as a research assistant for a project on religion and technology applications. She received her BA in anthropology from George Mason University, with a double minor in biology and information technology. She can be reached at ebailey@americananthro.org.
To learn about the rest of AAA staff, visit our Staff Directory.
Contributing Editors and Columnists
Contributing Editors from AAA committees, sections, task forces and interest groups use their space in AN to keep anthropologists informed of their group's activities and announcements as well as work going on in their area.  AN's Opinion columnists are individual columnists who have been selected to write for the year. Both the editors and columnists are integral to the foundation of keeping AN an active voice of anthropologists.
To see the bios of our editors and columnists, go here.