Search here for conference announcements, calls for papers, fellowships and more.
Do you have an event you'd like to announce? A call for papers for a conference? Email all details to [email protected].
May
31
Fri
Anthropogeny: The Perspective from Africa Symposium
May 31 @ 1:00 pm – 5:00 pm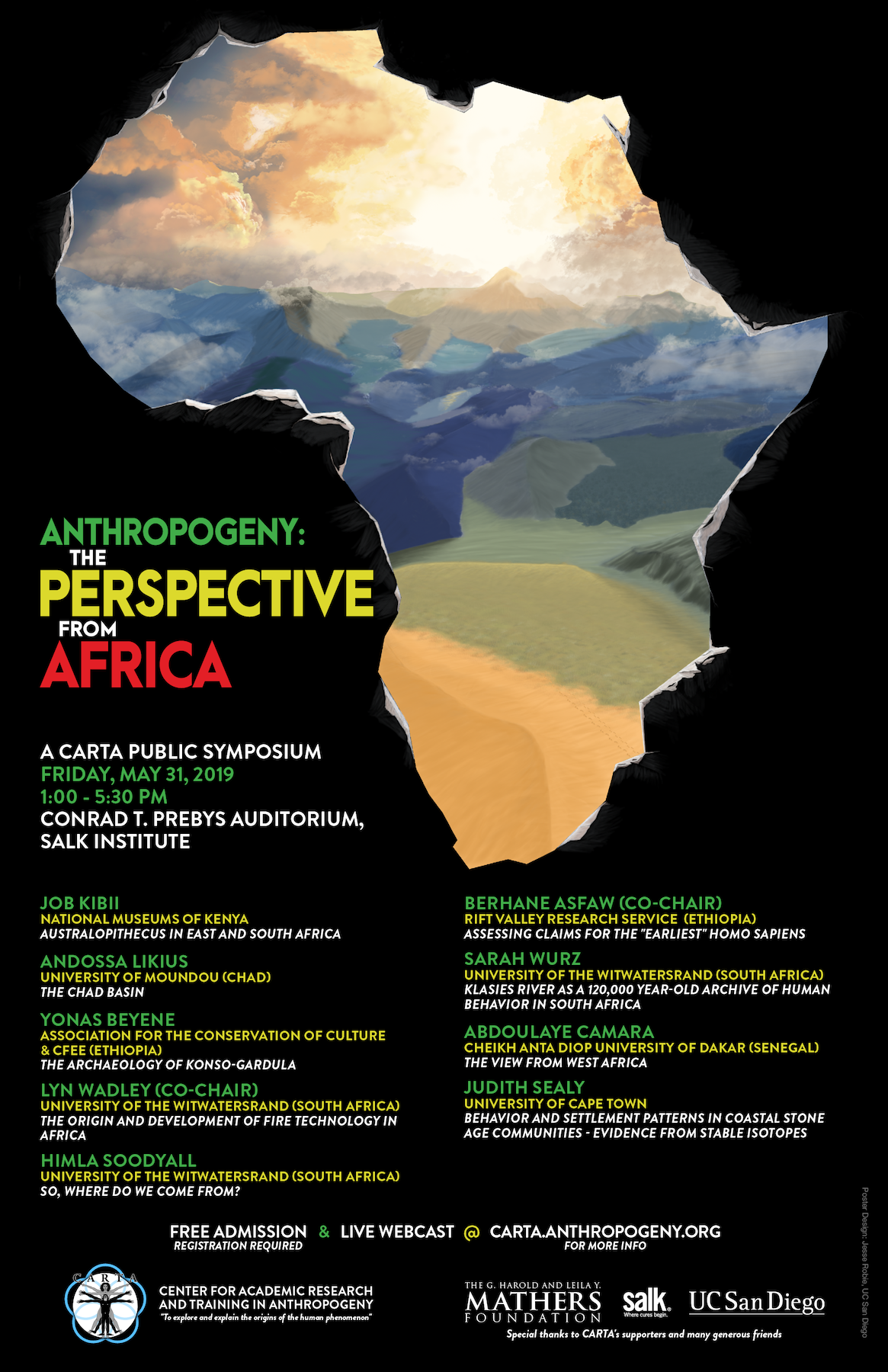 Join the live webcast! "Anthropogeny: The Perspective from Africa" is the topic of a free public symposium hosted by the UCSD/Salk Center for Academic Research & Training in Anthropogeny (CARTA) on Friday, May 31st (1:00-5:30 pm Pacific), co-chaired by Berhane Asfaw (Rift Valley Research Service, Ethiopia) and Lyn Wadley (University of the Witwatersrand, South Africa)
Darwin and Huxley first predicted that we humans shared a common ancestor with the African great apes and it is now abundantly clear that Africa was the "cradle of humanity," with multiple waves of hominins arising on that continent and spreading across the old world, eventually being effectively displaced by our own species, which also arose in Africa.  As Svante Pääbo put it, "we are all Africans, either living in Africa or in recent exile from Africa."  Given these facts, it is not surprising that the strong emphasis of anthropogeny is on the continent of Africa with studies ranging from genetic to paleontological to archaeological to primatological to climatological to sociocultural.  This CARTA symposium focuses on the contributions of scientists and scholars of anthropogeny who live and work in Africa.
Access the live webcast here on May 31:
https://carta.anthropogeny.org/events/anthropogeny-perspective-africa