Search here for conference announcements, calls for papers, fellowships and more.
Do you have an event you'd like to announce? A call for papers for a conference? Email all details to [email protected].
Apr
21
Sat
Penn Museum Middle East Galleries Opening
Opening Saturday, April 21
Penn Museum, Philadelphia, PA
Middle East Galleries
The 4,500-year-old crowning jewelry of a Mesopotamian queen. One of the world's oldest wine vessels. A baby's rattle. A school child's first writing primer. A workman's tool. Through these extraordinary objects and over 1,200 more, the new suite of Middle East Galleries, the first in a series of galleries that are part of the Penn Museum's ambitious Building Transformation Plan, takes the visitor on a journey, exploring how ancient Mesopotamian societies gave rise to the world's first cities—cities not so very different, in many ways, from our own. Tapping into the Museum's pioneering work in Mesopotamia, breadth of curatorial expertise, and renowned collection, the suite of three galleries—"Towards Cities," "Ur: The Great City," and "The World of Cities"—offers on a 10,000 year human expedition, from early writing and record keeping to religion and burial practices, transportation, agriculture, cooking, and the arts.
Details online. An opening weekend festival features talks, music, family activities and much more.
Secrets of the Shining Sword
Apr 21 @ 10:00 am – 5:00 pm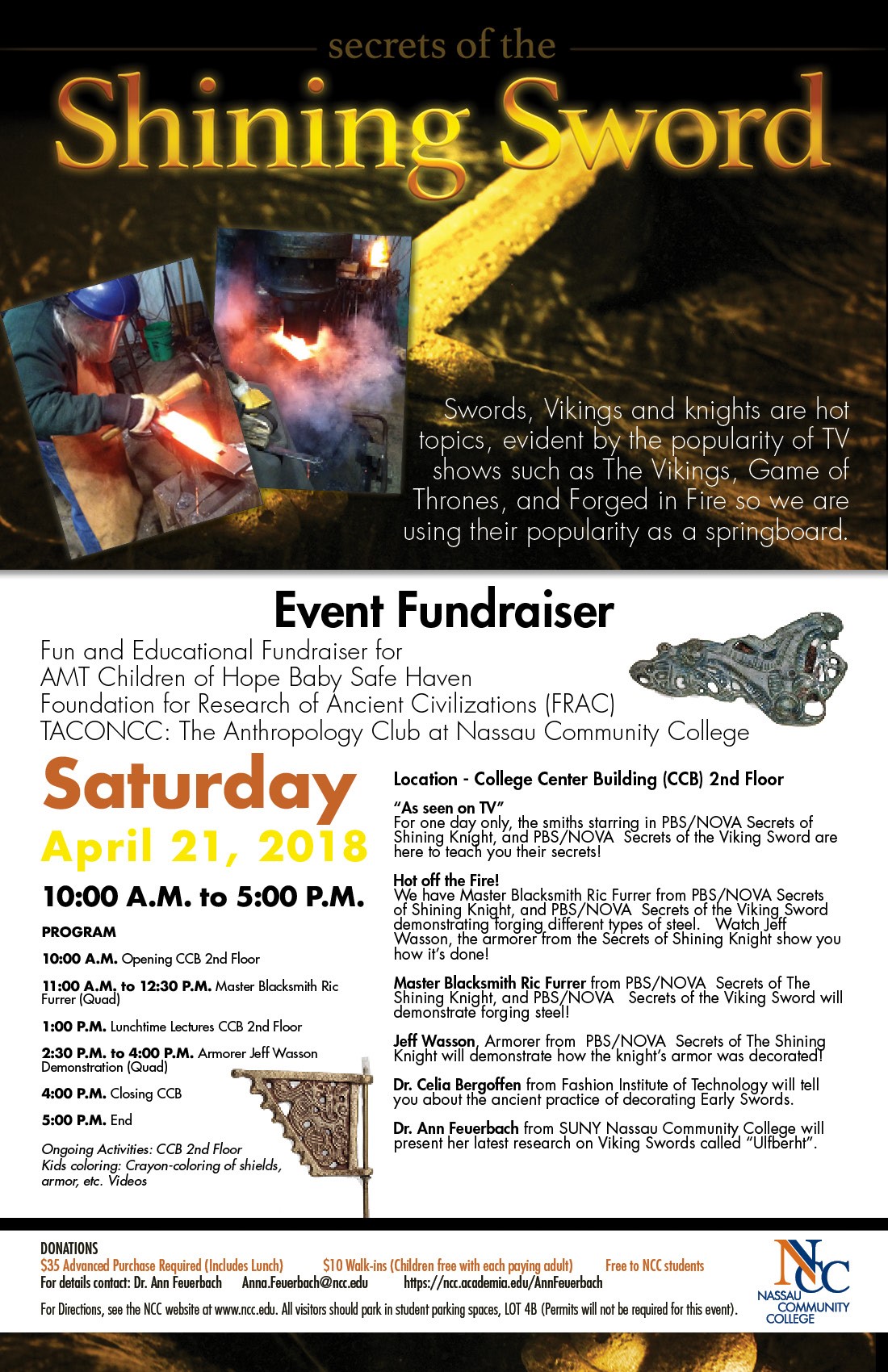 May
31
Thu
Geoffrey Harrison Prize Lecture 2018
International Call for Nominations: Geoffrey Harrison Prize Lecture 2018
The Parkes Foundation invites nominations for the 2018 Geoffrey Harrison Prize Lecture on human/biosocial sciences

The lecture is awarded annually in Geoffrey Harrison's honour to persons who have made a substantial and sustained contribution to the study of the human biology of living populations and especially biosocial sciences.
Nominations and self-nominations are welcome and must be accompanied by a CV of no more than two A4 pages (set in Arial font size 12). Please submit nominations via email to Mrs Caroline Edgley ([email protected]).
The closing date for nominations is Thursday 31st May 2018 and the lecture will take place on Friday 9th November 2018 followed by a drinks reception at the Natural History Museum in Oxford. The Parkes Foundation will contribute to travel and accommodation of the speaker.