When:
November 14, 2018 – November 18, 2018
all-day
2018-11-14T00:00:00-08:00
2018-11-19T00:00:00-08:00
Where:
San Jose Convention Center
San Jose
CA
USA

Change in the Anthropological Imagination: Resistance, Resilience, and Adaptation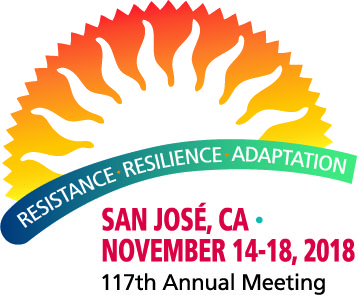 Change in the Anthropological Imagination is a timely call to action for papers, posters, workshops, roundtables, and other formats that address the themes of resistance, resilience, and adaptation from a wide range of perspectives. The 2018 meetings are a moment where we can ask ourselves: What can holism tell us about social change in the past, present, and future? How have the processes of resistance, resilience, and adaptation shaped our species? How have societies in the past dealt with dramatic social changes and reorganization? What can be learned by examining the many forces that influence peoples' understandings and reactions to transformation and stasis, both cross-culturally and across time? Can an anthropological understanding of change improve our ability to envision and undertake new forms of local and global cooperation? Finally, what are the possibilities that we as anthropologists can imagine for our shared futures?
We live in a time of social revolution characterized by resistance, resilience and other forms of human adaptation operating at a series of scales across the world. We are seeing resistance to change, to facts, to truths, to realities, to the status quo, while simultaneously bearing witness to the awe-inspiring resilience of the many people and communities who currently face great challenges. Across the political spectrum and around the globe different forms of cooperation and opposition are shaping our daily lives in positive and negative ways while creating new (im)possibilities for our shared future. This current moment is a clear reminder that human adaptation is an endless and varied source of social and biological responses and much can be learned by focusing on how our species responds to change: What do we mean when we say humans are "resilient"? What can we learn about ourselves by studying our responses to adversity? What does it mean to "resist"? Who resists and why? What inspires cooperation? How do forms, scales, and tempos impact human adaptive responses?
One of the key strengths of our discipline is the diversity that characterizes our approaches to the study of what it means to be human. In this current moment anthropologists from across all sub-disciplines are energized and actively tackling numerous important issues in the past and the present. This includes human-induced climate change, environmental degradation, mass migration and displacement, political instability, and economic and social inequalities. As we look to a better future for all of us, there is perhaps no better time to use our anthropological imagination(s) to help us understand change and the many forces that have impeded and encouraged it through time and across space.
We challenge you to come to the meetings to explore many of the pressing issues facing our discipline and our world and to demonstrate how a focus on change can be a positive force for groundbreaking anthropological research, new forms of cultural understanding, scientific awareness, and global empathy. We will make our collective disciplinary voice heard in San Jose while simultaneously demonstrating the power that comes from our individual, sub-disciplinary, and intra-disciplinary contributions to improving our understanding of the human condition. In 2018, there are many important issues and challenges that anthropology is best suited to address. This meeting is a moment to make that point loud and clear.