Anthropology News is the AAA's award-winning member magazine. We publish bimonthly in print and online 24/7.
The magazine includes feature articles, opinion columns, visual essays, AAA news, in memoriam notices, member profiles, section news, and more.
We welcome all suggestions, proposals for articles, and ideas for collaboration.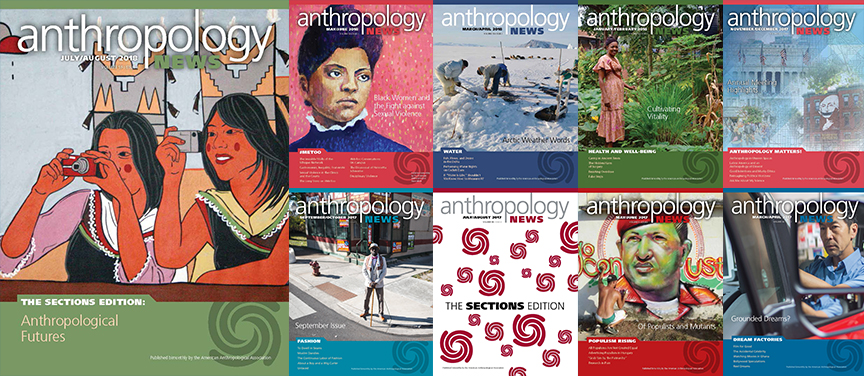 Contact Information
For information about Anthropology News, contact us at [email protected].
You can also contact us and follow us at @news4anthros.
Submission guidelines can be found here.
Information for advertisers is available here.
Information about our book reviews and the AAA's Anthropology Book Forum is available here.
Citation Instructions
We recommend using the following examples as guidelines for citing AN articles. 
Print: Villarreal, Aimee, and David F. García. 2018. "Our Laboratory of Anthropolocura." Anthropology News, 59(4): 20–21.
Online:  Hodges, Adam. 2018. "Reclaiming 'Allahu Akbar' from Semantic Pejoration." Anthropology News website, August 1, 2018. DOI: 10.1111/AN.934