Article begins
1933–2022
Dorothy "Dotty" K. Billings, 89, emerita professor of anthropology at Wichita State University, died on August 22, 2022, after a short illness. She was born in Milwaukee, Wisconsin, on June 17, 1933, as the only daughter of Dr. Neal and Glady Billings. She was preceded in death by her parents and her older brother Tom and is survived by her husband Jim and her niece and nephew.
After joining Radcliffe College at Cambridge University as National Freshman Scholar in 1951, Dotty transferred to the University of Wisconsin at Madison where she received an undergraduate degree in American institutions in 1955. As recipient of a Fulbright Scholarship, she took her first anthropology courses with William R. Geddes at the University of Auckland in 1955. After returning to the United States, Dotty continued her graduate studies in anthropology at Columbia University under the supervision of Margret Mead. Concurrently, she taught courses on primitive art at the Brooklyn Museum from 1959 to 1963 and later served as an instructor at Hunter College. Having finished her doctoral coursework in 1963, she moved to Australia to conduct her ethnographic fieldwork under the guidance of Geddes, who by then worked at the University of Sydney. It was from here that Dotty―with the initial help of her comrade Nicholas Peterson―was able to establish her two field sites on New Ireland and New Hanover, where she studied the Malanggan ceremonies and the Johnson cult respectively.
Dotty joined Wichita State University in 1968, only one year after the Anthropology Department was founded by Lowell D. Holmes. Here, she taught anthropology for over 44 years and periodically revisited New Hanover and New Ireland. She is primarily known for her major monograph Cargo Cult as Theatre: Political Performance in the Pacific (2002), which is the result of her long-term research on the Johnson cult on New Hannover. She coined it as a political theater by identifying its symbolic politics as a matter of style, taste, and preference, or simply as a matter of aesthetic truth. Concomitantly, she studied the interconnection of art, ritual, and politics in the Malanggan ceremonies on New Ireland, as reflected in numerous journal articles, book contributions, and an unfinished book manuscript. In all her research and writing, Dotty practiced a unique form of reflexive anthropology by engaging with the social consequences of globalization that affect the people she studied.
Throughout her career, Dotty taught courses related to Indigenous art, intercultural relations, and global issues and served on a college committee for a minor in film studies. In 1972, she helped develop the Women's Studies program at Wichita State, one of the first of its kind in the United States, and later she initiated the interdisciplinary course Peace and War Studies. Her commitment for community outreach is reflected in art exhibits that involved the local community as well as in her talks at local, regional, national, and international venues. Dotty was president of the American Association of University Professors' local chapter and remained a political activist with Indigenous rights and sustainability being her main cause. She remained diligent, courageous, and―as needed―spoke truth to power, addressing enduring issues of discrimination, inequality, and social justice with clarity, vigor, and persistence. Throughout it all, Dotty encapsulated the fundamentals of anthropology and its public responsibility as an art. After retiring in 2014, she continued to serve as one of the most long-standing sponsors and assiduous board members of the Global Learning Center, a local non-profit organization for public education in Wichita that hosts monthly events on global issues. She will be remembered as a passionate advocate for all the underprivileged with whom she was determined to engage.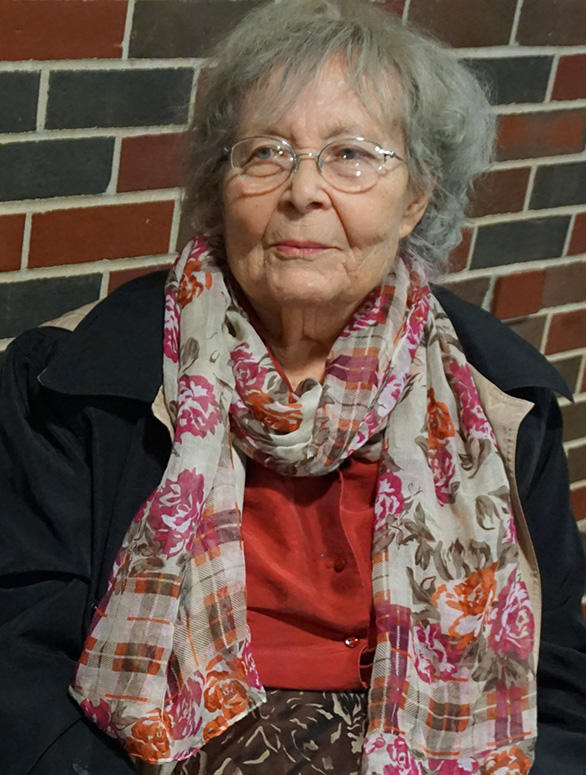 Dorothy K. Billings
(Jens Kreinath)
Cite as: Kreinath, Jens. 2023. "Dorothy K. Billings." Anthropology News website, February 9, 2023.