Article begins
1947–2020
Douglas A. Feldman, professor emeritus and former chair of the Department of Anthropology at SUNY Brockport, passed away from complications of amyotrophic lateral sclerosis (ALS) on August 30, 2020, in Rochester, New York.
Feldman had nearly 40 years of experience in the anthropology of AIDS. He was the first anthropologist to develop as Principal Investigator a research study on HIV/AIDS in the United States in 1982—among gay men in New York City. He was also the first anthropologist to conduct a research study on AIDS in Africa in 1985—among hospitalized persons with AIDS in Rwanda. In 1988, he significantly influenced AIDS policy in Bangladesh after meeting with government officials and the media. Feldman's major contribution to the anthropology of AIDS was illuminating the importance of qualitative data and best practices for utilizing it.
Feldman served as the president of the Society for Medical Anthropology (SMA) 2011–2013. At the time, it was the second largest section of the American Anthropological Association (AAA) with 1,300 members. As president, Feldman co-organized the joint SMA/MAN-EASA (Medical Anthropology Network-European Association of Social Anthropologists) conference on "Encounters and Engagements: Creating New Agendas for Medical Anthropology," in Tarragona, Spain, June 2013. It was a successful conference, attended by scholars from all over the world.
In addition to conducting academic research, Feldman also worked directly with communities to improve the lives of people living with HIV/AIDS (PLWHA). Most notably, Feldman led the formation of the AIDS Center of Queens County (ACQC) in the face of strong (and sometimes violent) opposition in 1987. He wrote the initial successful grant that started the organization, incorporated it, assembled the board of directors, and hired staff. Today, this important organization continues to provide case management for PLWHA, an AIDS hotline, and a comprehensive HIV education program. It has also grown to include mental health services, housing services, and a needle exchange program. It is currently serving over 10,000 clients at five sites.
Additionally, Feldman conducted AIDS social and behavioral research in Zambia, Senegal, Uganda, Hungary, New York City, Rochester (New York), and South Florida. He wrote or edited seven books: The Social Dimensions of AIDS: Method and Theory (1986), Culture and AIDS (1990), Global AIDS Policy (1994), The AIDS Crisis: A Documentary History (1998), AIDS, Culture, and Africa (2008), Ethnicity and Health Care Delivery: Sexually Transmitted Diseases (2009), and AIDS, Culture, and Gay Men (2010), as well as 82 other papers, posters, and articles. Feldman started the AIDS and Anthropology Research Group (AARG) in 1986, which grew rapidly under his leadership. In 1988 he founded the AAA Task Force on AIDS.
Feldman served as a professor at SUNY Brockport from 2001 to his retirement in 2016, and previous to that, he was a research associate professor in the Department of Epidemiology and Public Health at the University of Miami School of Medicine (1989–1994). He also had extensive experience as a practicing anthropologist (1994–2001). This led him to serve as the treasurer of the National Association for the Practice of Anthropology (NAPA) (2002–2004). He was appointed as a visiting professor at the University of Debrecen in Debrecen, Hungary, in 2009. Feldman received the Moher Downing Distinguished Service Award (2008) and the Solon T. Kimball Award for Public and Applied Anthropology (1996).
Feldman is survived by his sister, Jacqueline S. F. Ginsberg; his brothers Alan Feldman and Monroe J. Feldman; his sister-in-law Jeanie Feldman; his nephews Steve Miller, Adam Feldman, and Steven "Sonny" Ginsberg; his nieces Janice G. Miller and Lizzie Kaplan-Ginsberg; great-nephews Ben and Gray Ginsberg; great-nieces Sela, Liora, and Sage Ginsberg; and many friends, including anthropologists Anne Buddenhagen, Irene Ketonen-Keating, and Serena Nanda. As a mentor, he always had time to provide clear commentary and good advice on any academic project. His wisdom and caring will be greatly missed.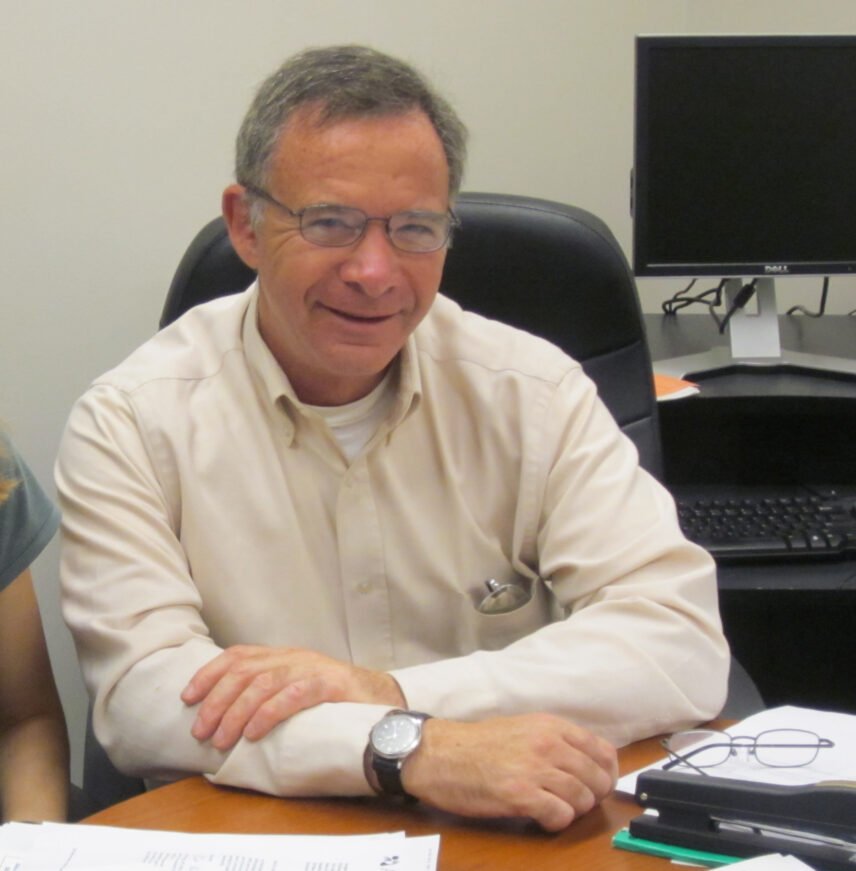 Douglas A. Feldman
(Irene Ketonen-Keating)
Cite as: Ketonen-Keating, Irene. 2022. "Douglas A. Feldman." Anthropology News website, March 28, 2022.