Article begins
1924–2020
On July 8, 2020, at the age of 96, the man often recognized as the outstanding political anthropologist of his generation—F. G. Bailey—passed away. During his long and distinguished career, he published 18 books and more than 40 scholarly articles. His various awards included an Open Scholarship to Oxford University, a Guggenheim Fellowship, and election as Fellow of the American Academy of Arts and Sciences.
Frederick George Bailey (or Freddy, as he was generally known) was born into a lower-middle-class family in Liverpool in 1924. When he entered Oxford in 1942 to study classics he became aware that (like the Beatles) he spoke a working-class dialect called "Scouse." A year later, with the Second World War in full swing, he joined the British Army, resuming his studies at Oxford in 1946. After graduating in 1950 with MA and BLitt degrees, he enrolled as a doctoral candidate in social anthropology under the supervision of Max Gluckman at Manchester University. He received his PhD in 1955 and joined the faculty of the School of Oriental and African Studies at the University of London. In 1964 he founded the anthropology program at the University of Sussex. In 1971 he accepted a professorship at the University of California, San Diego, where as emeritus professor from 1995 onward he continued to produce influential books at a remarkable pace.
Bailey's accomplishments can be divided into three categories: the early Indian phase, out of which emerged three splendid monographs, especially Tribe, Caste and Nation (1960); anthropology at home represented by his imaginative investigation of the university as a political institution in Morality and Expediency (1977); and the more general theoretical volumes such as Stratagems and Spoils (1969), which became the capstone study in a paradigmatic shift from structural-functionalism to the agency or transactional model, and consolidated Bailey's reputation as an emerging star in the discipline. In later years he published The Saving Lie (2003), an intellectual treat that summed up his lifetime of inquiry into politics and illuminated the current state of the discipline at the onset of the twenty-first century.
My personal interaction with Bailey began in 1968 when I entered the doctoral program at the University of Sussex. Immediately it was clear that I was in the presence of an outstanding academic. His publication record was inspiring, and his seminars sparkled with wit, innovation, and erudition. Blessed with enormous energy, he ran the graduate program almost as a one-man show, constantly promoting original field work and supporting our efforts to excel. Little wonder that he has commanded such loyalty over the years among his appreciative acolytes at Sussex. My familiarity with his graduate students at University of California, San Diego, where in 1995 he received a Distinguished Teaching Award, suggests that the enduring sense of respect and gratitude towards their awesome mentor has stood the test of time.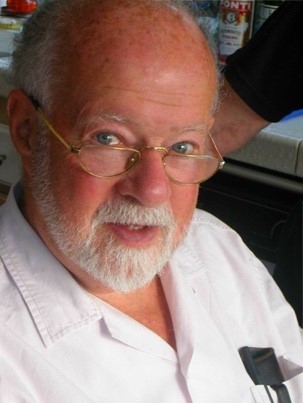 F.G. Bailey
(Stanley R. Barrett)
Cite as: Barrett, Stanley R. 2020. "F. G. Bailey." Anthropology News website, November 13, 2020.