Article begins
1980–2021
Gwendolyn Gordon, anthropologist and legal scholar, used comparative ethnography to enrich legal discussions of corporate culture, ethics, and personhood. In her 41 years, Gwen was many things to many people: scholar, sister, songstress, word wizard, day dreamer, Harry Potter superfan. On December 26, 2021, she passed away at her home in Philadelphia, due to complications related to type 1 diabetes.
Gwen completed a BA at Cornell and a JD at Harvard Law School before working at a top New York law firm ("to pay off my loans," as she said). A year later she quit, pursuing a PhD in cultural anthropology at Princeton, where she became curious about Māori people's forceful assertions of identity in commerce as well as culture. For 18 months she did ethnographic fieldwork in New Zealand, studying Wakatū Incorporation, a land development company and food and beverage producer owned by four Māori tribes. Her dissertation, "Bones, Breath, and Body: The Life of an Indigenously Owned Corporation," describes the "creative friction" in Wakatū between secular business practices and Māori protocols, as well as its Māori ethics of stewardship for future generations, expressed in the company's planning horizon of 500 years.
In 2014, Gwen was appointed assistant professor in the Department of Legal Studies and Business Ethics, The Wharton School, University of Pennsylvania. She published a series of articles in journals of business and law, arguing for a positive conception of cultural identity in business firms. Legal theory needs anthropology, Gwen maintained, to move beyond common-sense conceptions of identity and culture as defined by a set of shared traits. "The Justices [of the Supreme Court], and all of us, are closet cultural theorists," she wrote in her humorously titled article, "Culture in Corporate Law; or, A Black Corporation, a Christian Corporation, and a Māori Corporation Walk into a Bar…" Gwen's work perched in exactly this intersection, where legal theory mingled with evolving (but all too often outmoded) ideas of anthropology, and she worked out the implications of each field's major findings for the other's key problems.
Before she died, Gwen began a new project about corporate legal accountability for moral irresponsibility, planning an ethnographic study of "corporate reparations" projects in South Africa and other jurisdictions where Indigenous populations receive corporate shares as a form of reparation. She hoped to link this descriptive project to a normative one, retheorizing corporate share ownership as a tool for realizing economic justice and salving historical traumas. This project was deeply personal. Gwen's own family background, she often remarked, was a patchwork—her progenitors a mix of Jamaican immigrants, Middle Eastern Jews, white slaveholders, and previously enslaved sharecroppers from Virginia and North Carolina. What should accountability look like (in the present) for companies that profited (in the past) from slaveholding, and, beyond that, for people whose tangled identities were produced through such histories? Gwen loved to use ethnography to pursue just this kind of thorny ethical question, bringing our thinking down from the abstracted realm of universalist moralizing to the grounded complexities of real social life.
Gwen was a witty, precise, and learned writer, crafting bold, original, and profound analyses of pressing topics. In addition to her scholarly work, she also left behind short stories, a fan fiction novel, outlines for children's books, and countless poems and sketches that she would gift to unsuspecting friends, tucking them secretly into their book sleeves or desk drawers. She will forever be remembered as a generous friend, at turns humble and dazzling. Those who knew her mourn our—and anthropology's—loss of a rare gem.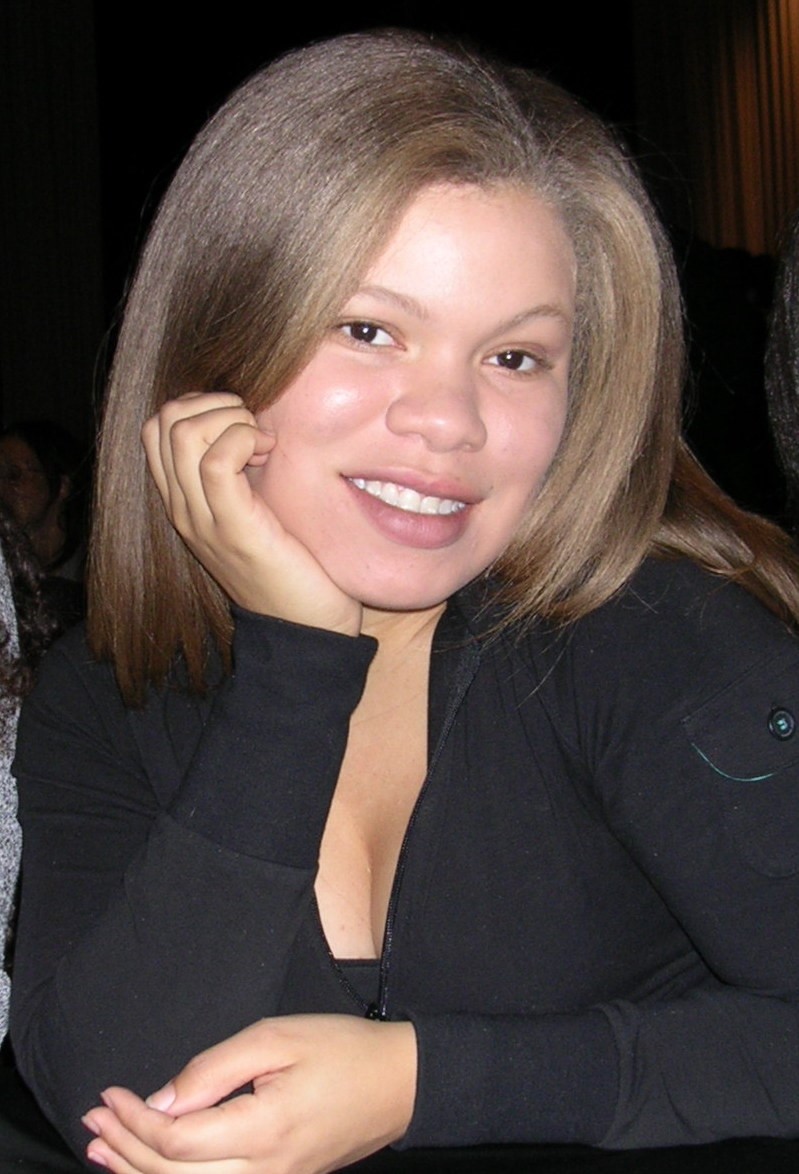 Gwen Gordon
(Bridget Purcell, Ira Bashkow)
Cite as: Purcell, Bridget, and Ira Bashkow. 2023. "Gwendolyn Gordon." Anthropology News website, July 7, 2023.