Article begins
1938–2021
Stanley Barrett taught for many years at the University of Guelph. He received his BA in English Literature and Philosophy from Acadia University and an MA in Anthropology from the University of Toronto. After his BA he spent a couple of years as a secondary school teacher in Nigeria among the Igbo people. That experience converted him into a social anthropologist. His PhD thesis, completed at the University of Sussex under the supervision of Frederick Bailey, involved a return to Nigeria, accompanied by his wife, Kaye. Their first field trip in 1969–1970 coincided with the end of the civil war. The locale was two Yoruba "villages on stilts" on the Atlantic coast, both occupied by a dissident branch of the Aladura religious movement, the Holy Apostles. One, Aiyetoro ("Olowo"), practised communalism in both property, and, briefly, in sexual relations, and no longer used money in internal transactions. Barrett attributed its remarkable economic success to its communal ideology, although he did not discount the importance of religious faith. The neighbouring village ("Talika"), which had a more traditional social structure and retained private enterprise, was less successful. In Two Villages on Stilts (1974) and The Rise and Fall of an African Utopia (1977), Barrett raised questions about modernization theory and the cross-cultural validity of the Weber-Tawney hypothesis.
Barrett was concerned with problems of "structure" and "agency" and opposed to theories that denied them. In The Rebirth of Anthropological Theory (1984) he sought alternatives to the determinism of structural functionalism and French structuralism. His later theoretical writings such as "The Idea of Power and the Power of Ideas" (2001), coauthored with two of his students, and Culture and Power (2002) addressed similar questions in the light of new debates about "culture" and "power." One aspect of these debates was a critique of the culture concept, that argued that differences in culture were being used in a manner similar to notions of race. Barrett took this critique seriously but felt that "culture" could not be discarded totally, provided it was not divorced from "society." He opposed definitions of culture that excluded social action and seemed to deny individual autonomy. Critics of "culture" often replaced it with models of economic or discursive "power." Some of these formulations failed to solve the problem of agency, even when they paid lip service to "resistance."
Barrett completed two fieldwork studies concerned with racism in Canada. In the early 1980s a small fascist group in Toronto, the Western Guard, displayed banners proclaiming "God is a racist." Barrett studied and infiltrated the group and extremist networks to which it was connected. The resulting book, Is God a Racist? (1987), both ethnography and exposé, attracted considerable attention. Barrett's next study was an ethnography of a small Ontario town he named Paradise (1994). An analysis of class and status occupies a major part of the narrative, but Paradise is also an analysis of racial attitudes among two components of the town's population, old-timers and a group of almost exclusively white newcomers, many of whom commute to Toronto. While newcomers emphasized a love of the countryside and the freedoms of dog ownership, Barrett's research indicated that many of them had moved to Paradise to escape Toronto's diversification. Some of their attitudes mirrored those of the Western Guard, and the few South Asian business owners in the areas suffered from discrimination. Barrett's ethnographies indicated that racism was common in Ontario. He demonstrated not only how the racism of specific, named individuals was reinforced by small, often linked, groups who openly expressed their sentiments, but also how it was present in less obviously political actions, such as the choice of a small town home. Barrett's Ontario ethnographies were thus suffused with his ideas about structure and agency.
Barrett's last book, The Lamb and the Tiger (2018) detailed an increasingly warlike Canada's abandonment of its role as an international peacekeeper.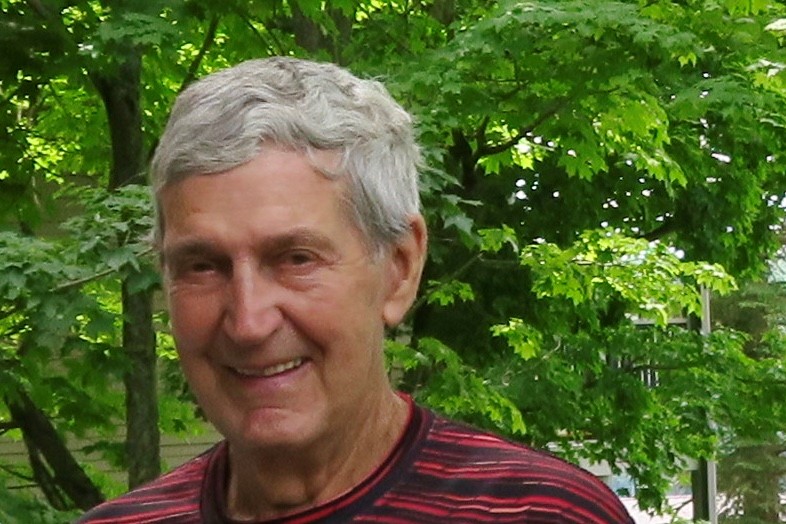 Stanley R. Barrett
(Andrew Lyons and Harriet Lyons)
Cite as: Lyons, Andrew and Harriet Lyons. 2021. "Stanley R. Barrett." Anthropology News website, December 8, 2021.