Article begins
(1915–2021)
Amelia Louise Susman Schultz, the very last student of Franz Boas, died on April 22, 2021. Her life in the Columbia University Department of Anthropology can be read as a testament to endurance: she wrote two PhDs, one which was rejected by Ralph Linton (1893–1953), and the other, guided by Franz Boas (1858–1942), was accepted in 1943.
Amelia Louise Susman was born into a German Jewish family in New York City, was valedictorian at 14, and graduated from Brooklyn College in 1935 with a major in psychology. When she decided to go to graduate school, Irving Goldman advised her to go to Columbia because only "Franz Boas willingly accepted women [and Jews] into its graduate program." For her first dissertation, Susman conducted fieldwork at the Round Valley Reservation of California. One of five men and three women engaged in Linton's acculturation comparisons, Susman remarks, "The original of this manuscript . . . was based on field work done in the summer of 1937 when I was one of eight candidates for the degree of Doctor of Philosophy in Anthropology at Columbia University." She organized her notes, often ethnohistoric, and participated in "seminars in which the data were presented." She continues, "The manuscripts were forwarded to the publisher. Suddenly, and without warning, I was called in by Dr. Benedict, Acting Head of the Department, who told me that my chapter could not be included because some of the material might be challenged in court as libelous. To the best of my recollection, it was not suggested that the data were incorrect but simply that a legal challenge would delay publication of the whole volume. I was asked to withdraw my chapter rather than risk the careers of seven colleagues, since Columbia required printing of the dissertation before conferring the degree."  
Susman completed her second dissertation in 1941 with Hochunk speaker Sam Blowsnake, known in Hochunk as Crashing Thunder; it was titled "The Accentual System of Winnebago." She composed it for offset printing, using a portable typewriter with a set of linguistic symbols. Boas sought publication funds right up to his death in December 1942. Susman concludes, "It was not until 1943 that I was able to get the degree. Columbia had accepted offset printing." She paid to have it printed with her salary from the US Women's Army Corps. After serving in WWII as a linguist and therapist, she obtained a master's in social work in 1947 while settled in Seattle, Washington, with her work on unwed Indian mothers.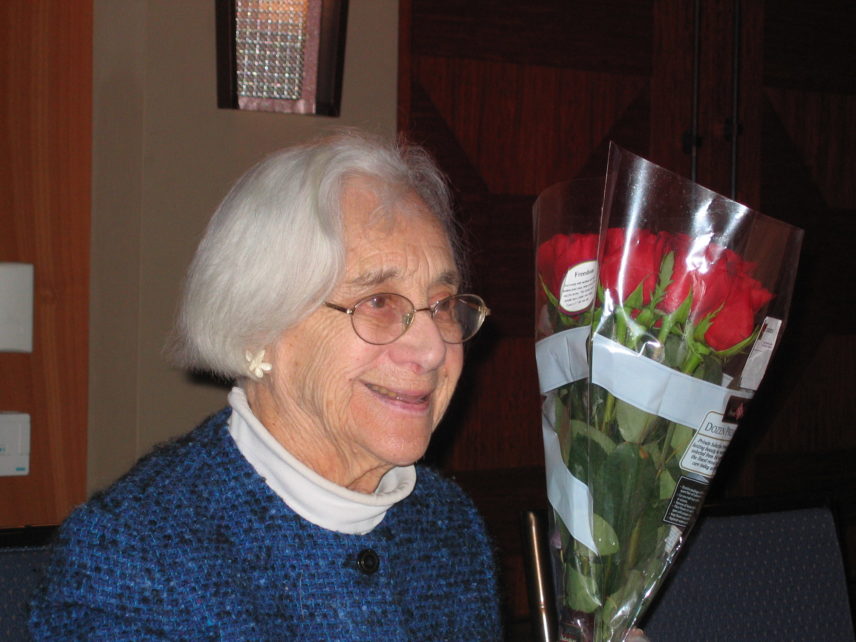 Amelia Louise Susman Schultz
(Rosemary Lévy Zumwalt)
Cite as: Zumwalt, Rosemary Lévy. 2021. "Amelia Louise Susman Schultz." Anthropology News website, July 6, 2021.