Article begins
1940–2023
Charles Clark Cheney, who everyone knew as Charlie, was a beloved colleague and friend. He was 82 when he died on February 3, 2023, after a short battle with pulmonary fibrosis and multiple pneumonias.
As his son Lawton wrote in his obituary for the Washington Post, Charlie was "a Connecticut Yankee who delighted in wearing his Mexican huarache sandals," having done his dissertation fieldwork in San Mateo del Mar, near Tehuantepec, Mexico. His dissertation was on cultural change among the Huave Indians of southern Mexico.
"A man who was not afraid of the written or spoken word, he was 'born to talk' about most any subject and especially on topics touching history, politics, genealogy, the use of language, and anthropology," Lawton wrote. He was remarkably well-informed on just about everything, from the history of Mexico to current-day politics. "One of the smartest people I ever knew," his friends would say. "We could only maintain conversations with him when we got Google!"
Charlie earned his BA in history at Yale in 1963, his MA in anthropology at La Universidad de las Americas in 1968, and then his PhD in anthropology at the University of California, Berkeley in 1972, studying with George Foster. After graduating from Yale, Charlie served in the US Navy in the Pacific for two years, which helped whet his interest in anthropology. Before setting off to Mexico City to get his MA, he met Susan, his wife-to-be, at a Halloween party in New York City. After suggesting that she too should get her MA in Mexico, Charlie set off for the Universidad de las Américas. Susan, thinking that an MA in international relations from Mexico was a splendid idea, followed the next semester. Always the romantic, Charlie proposed to Susan while mariachis in Garibaldi Square in Mexico City serenaded her with "Entrega Total."
Charlie was an ardent supporter of professional anthropology. He rejected the idea that members of the Washington Association of Professional Anthropologists (WAPA) called themselves "practicing anthropologists," and insisted that this was a self-effacing term. "Practicing for what?" he would insist. Charlie joined WAPA after moving from Texas in the early 1980s, where he had been the director of sociocultural research at Baylor College of Medicine and then director of program development for the National Association of Community Health Centers. After a term as treasurer, Charlie served as president (1984–85). He was cochair of the Praxis Award Committee in 1985 and served as committee chair in 2009 and 2011. Charlie was also active in the Society for Applied Anthropology (SfAA) and served on the SfAA 1993 Annual Meeting Program Committee and the 1994 Public Policy Committee. People who knew him at SfAA said, "He was the first person I ran into at the [SfAA] meetings, always with a big smile on his face."
Charlie's most recent contribution to the discipline was as coeditor of Profiles of Anthropological Praxis: An International Casebook (2022), which is based on the biennial Praxis Award. He doggedly tracked down and got commitments from the entire pool of Praxis Award winners from the prior 10 years. "I'm retired, so I've got nothing better to do than try to track down and bother these people," he laughed at the time.
Charlie was truly a social person—he enjoyed participating in and hosting Cinco de Mayo parties, always reminding us that the real reason for Cinco de Mayo was the celebration of victory by Mexican troops in the 1862 Battle of Puebla, when they overcame the French forces supporting Maximillian, the French Emperor of Mexico. And, of course, we all knew that he was in a class of his own as a storyteller. Charlie was much loved, and his humor and stories will be greatly missed.
Charlie doted lovingly on his family and the current family cat, Lilly. He is survived by his wife, Susan; his three sons Lawton, Matthew, and Benjamin; his six grandchildren, Mariana, Elena, Caitlin, Matthew, Penelope, and Charlotte; his daughters-in-law, Fátima Del Río, Natalia Millán Cheney, and Robin Cheney; his brothers and sisters Benjamin Cheney, Roxanna Wolfe Wyand, Timothy Cheney, J. Douglas Wolfe, and Anne Cheney; and nieces and nephews. Brothers Peter Wolfe, Dexter Cheney, and William Wolfe who have passed away are also remembered.
Planning is underway for a celebration of life in July in the Washington, DC, metro area. Details will be posted on the WAPA website.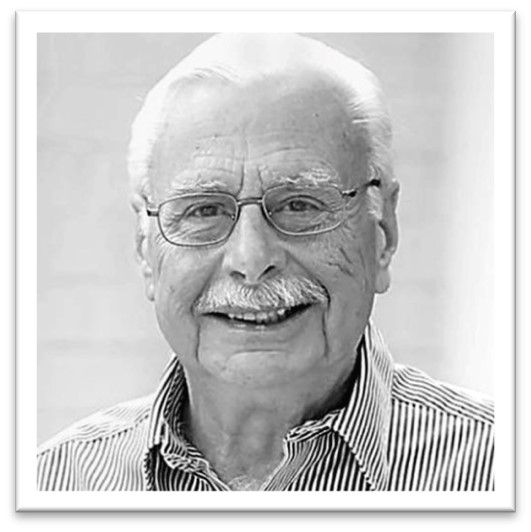 Charlie Cheney
(Shirley Fiske, Terry Redding, and other friends and family)
Cite as: Fiske, Shirley, Terry Redding, and other friends and family. 2023. "Charlie Cheney." Anthropology News website, April 28, 2023.