Article begins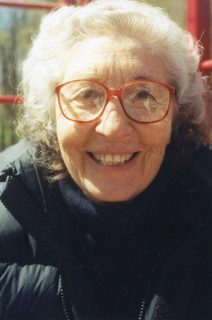 March 13, 1933–May 14, 2018
Paula Rubel, an inspirational teacher, a sympathetic mentor, and a powerful intellectual force, died suddenly in May 2018. She was 85. She leaves behind her husband, long-time writing and research partner, and fellow traveler, Abraham (Abe) Rosman. She also leaves behind her son David, her daughter Erika, her stepson Lewis, and four grandchildren.
Born in the Bronx, Rubel earned a BA in psychology from Hunter College and entered graduate school in anthropology at Columbia in 1953. Due to lack of funding and a dispiriting absence of support from an all-male senior faculty, she dropped out of Columbia after her first year. After spending time as an "army wife" in Georgia and doing odd jobs in New York, in 1959 she returned to Columbia and in 1963 defended her thesis on the Kalmyk Mongol immigrant community. After graduating, Rubel struggled to find an academic position, partly due to a reluctance of male academics to hire women, especially those with children. Later, she would become a strong supporter of equal treatment for women in academia.
In 1965 she finally managed to land a temporary job as lecturer in anthropology at Barnard. She quickly proved herself to be an outstanding teacher and scholar, and in 1970 became the first woman to be tenured at Columbia/Barnard since Ruth Benedict. A mere four years later she was named a full professor. Her "temporary" job lasted 33 years.
At Barnard, Rubel found an intellectual companion in Abraham Rosman—a companionship that blossomed into a second marriage for both of them. Henceforth, the two formed an indissoluble writing and research team, alternating "first author" credits. They were inspired by Lévi-Strauss's work on patterns of exchange, myth, and kinship organization, which they extended brilliantly via their comparative and historical studies of New Guinea and the Amerindians of the Northwest Coast. They also produced The Tapestry of Culture, an introductory text now in its tenth edition.
They were enthusiastic connoisseurs of New York's cultural life, especially its restaurants, where each would eat half a main course, and then switch—an instance of direct exchange. And they maintained a passion for arduous travel to exotic locations. They loved collecting, trading, and writing about artifacts of the disappearing world. Their New York apartment was a magical museum where lucky guests could enjoy Paula's adventurous cooking and lively conversation under the watchful gaze of ancestral masks arrayed on the wall.
But the way I best remember Paula was as a teacher. Students certainly got their money's worth from her. She was full of fiery enthusiasm and eager to share her encyclopedic storehouse of information. I didn't have time to draw a breath as I filled my notebook to overflowing during her amazing lectures. Of course, she obliged us to learn the nuts and bolts of anthropological method and to grasp the mysteries of structuralism. But her greatest gift to me—a gift that Abe also freely gave—was to open paths, not close them, to foster creativity, not imitation. She will be greatly missed. (Charles Lindholm)
Cite as: Lindholm, Charles. 2019. "Paula G. Rubel." Anthropology News website, July 12, 2019. DOI: 10.1111/AN.1218