Article begins
As 2021 flipped into 2022, I found myself hesitant but hopeful. My partner and I blasted "11:59" by Michael Franti & Spearhead at midnight, toasted each other, and committed to try once again to dance every day, if only for a few minutes. We made this resolution for the first time in 2019 and stayed strong for months. I don't remember exactly when I realized that we were no longer dancing in the kitchen as I made dinner; no matter how hard we tried, we seemed too busy as we attempted to balance teaching, research, service, and the immense losses that came with the pandemic. Despite the devastation and obstacles that the pandemic has wrought, over the last two years the Association has moved rapidly toward change, embracing the call to create an organization for all anthropologists. I am not sure how many of us have managed to create balance in the new normal, but it is more than obvious that we are staying strong.
The Annual Meeting held in Baltimore and in virtual space resonated with evidence of our perseverance, our dedication to an activist-centered anthropology, and to a future that leans into where we have been to assure that we move forward as an inclusive, equitable, accessible, and anti-racist organization and discipline that earns your trust and the trust of our colleagues. The times they are a-changing as Bob Dylan aptly noted 58 years ago, and we hungrily embrace the opportunities that focused change brings.
I am inspired by the leadership teams that you elected to move us forward and make these changes a reality. We created a new strategic plan that lays out our goals for the next five years and that positions us to reflect on our actions in the past, present, and future. If you have not yet read the Strategic Plan 2021–2026 that is available on our website, I encourage you to do so as it captures quite succinctly our shared future. To move the Plan into action, we put task forces into place that will reach out broadly to gather voices and experiences on the issues that we confront today. These include the ethical treatment of human remains and sacred objects, the relationship between the AAA and Native Americans, our internal processes related to leadership inclusion and growth, the processes for creating public statements, and innovative ways to bring us together to share our research, ideas, and perspectives. We are re-imagining meetings, sponsoring town halls, invoking multimedia platforms for outreach, and working toward publication processes that are inclusive, accessible, and sustainable.
One area that is often overlooked but that is integral to our future, is our public education programming. The new World on the Move: 250,000 years of Human Migration™ initiative will launch this summer. It is an amazing project that challenges existing public conversation on migration and displacement. We also have outstanding programming for our K-12 teachers and students, the press, our international colleagues, and the public. I am in awe of the resources that have been developed to assure that every member has the opportunity to grow professionally, to participate in leadership of the Association, to intern and study abroad, and ultimately to find themselves within our organization. These programs evolve from our members, are developed through collaboration with our dedicated staff, and are the foundation to many of our fundraising campaigns.
I also want to recognize the 39 Sections and 10 Interest Groups that are the heart of the Association and reflect the specific foci of our research and, for many of us, our identities. As the demands for anthropological knowledge and perspectives to address global phenomena increase and the careers of our members continue to expand into all sectors, the demand on Sections and Interest Groups to be flexible and prepared to support emerging forms of research will be significant. The journals that they produce, the outreach they perform, the meetings that they host, and the prizes and other forms of recognition that they sponsor reflect their dedication to our members.
Finally, the leadership teams of the Association, including the Executive Board, the Members Programmatic Advisory and Advocacy Committee (MPAAC), the Section Assembly, the Annual Meeting Executive Program Committee, and the many other committees and task forces are in place to assure that your voices are heard and your needs from a professional association are met. I encourage you to reach out to them, to me, and to be a part of the changes that will make us stronger. As I look to our future, I find myself leaning into the last line of the refrain from the 1972 Whispers song, "And the Beat Goes On"—Still moving strong on and on.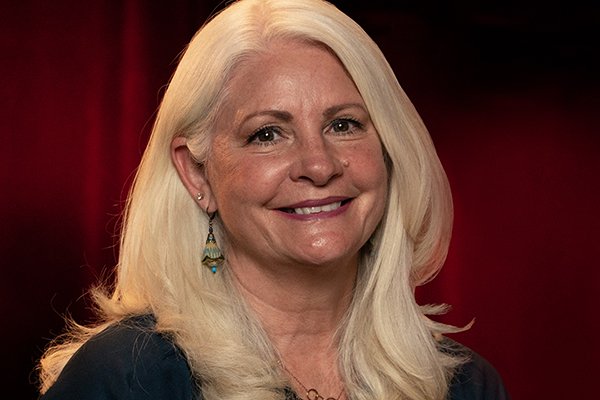 Ramona Perez, AAA President