Article begins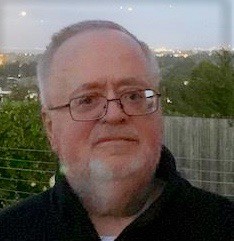 1950–2019
Stephen O. Murray, a San Francisco-based sociologist, anthropologist, and independent scholar, died on August 27, 2019, from an aggressive diffuse large B-cell lymphoma.
Murray was born in St. Paul, Minnesota, on May 4, 1950, and grew up in Blue Earth, Minnesota. He graduated from the James Madison College within Michigan State University, with a double major in social psychology and in justice, morality, and constitutional democracy. He earned his MA degree in sociology from the University of Arizona in 1975, completed his PhD in sociology from the University of Toronto in 1979, and undertook post-doctoral training in anthropology at the University of California, Berkeley (1980–1982). For more than a decade, Murray worked as a principal analyst for PSP Information Group, focusing on California county health departments' contracting services, especially in mental health. But his primary work and love was scholarship and writing.
Murray's publications include studies in sociolinguistics, the history of social sciences, and extensive historical and cross-cultural publications on homosexuality. His landmark books American Gay (1996) and Homosexualities (2000) investigate the emergence of gay and lesbian lives across extensive geographical places and historical eras, illustrating his ability to synthesize research and knowledge of cultures and social forces worldwide that shape human behavior and identity. He sought an understanding of the tremendous diversity that exists in the domain of sexuality. Part of his book on African homosexualities, Boy-Wives and Female Husbands, co-edited with Will Roscoe, was turned into a 15-minute performance piece by playwright Caryl Churchill.
Murray also co-edited many books and collections of articles on homosexualities in sub-Saharan Africa, Latin America, the Islamic world, Taiwan, and Cambodia. Although shy and reticent at times, he never was at a loss for an opinion. He was a prolific critic, writing reviews in print publications and websites about African cinema, Italian fiction, and Japanese culture; and in academic journals about sociology and anthropology books. As his friends would attest, Murray was a loyal, understanding, and loving person, while always enjoying his reputation as a "crusty curmudgeon."
He held positions on the editorial boards of several journals including the Journal of Homosexuality, Sexualities, Histories of Anthropology Annual, and Anthropology Today. He wrote material for encyclopedias and for the online LGBTQ encyclopedia on HIV/AIDS, human sexuality, linguistics, and gay culture. He also was an editor for the Critical Histories of Anthropology book series at the University of Nebraska Press.
Murray was a founding member of the Sociologists' Gay Caucus (now Sociologists' LGBTQ Caucus) of the American Sociological Association in 1974. And in 1978, he was involved in the formation of the American Anthropological Association's Anthropological Research Group on Homosexuality (now the Association for Queer Anthropology). His activism with both organizations grew from his commitment to bring about visibility for lesbian and gay scholars in the days when professional associations marginalized gay and lesbian studies and ignored research on HIV/AIDS.
Murray is survived by his younger sister Ona Springer; his nieces, Stacy and Laura; and by his loving spouse Keelung Hong. The couple were well-seasoned international travelers, visiting historic sites, art galleries, museums, attending symphonies and operas, all the while supporting Keelung's birding activities. Anyone who ever visited their house knew how much they were a couple, supporting each other's interests and careers. Conversations about movies, music, and travel; intellectual discussions about politics, literature, science, and scholarship; and good food at home or Sunday brunches at Chinese restaurants, describe their life together and with their friends.
Keelung will continue to contribute to Murray's chosen charities in his honor and donate his materials to several San Francisco GLBT archives and libraries.
(Peter M. Nardi with Ralph Bolton)
Cite as: Nardi, Peter M., and Ralph Bolton. 2019. "Stephen O. Murray" Anthropology News website, October 4, 2019. DOI: 10.1111/AN.1287